Long-sleeve T-shirt Under Armour Under Armour Streaker 1/4 Zip
Long-sleeve T-shirt Under Armour Under Armour Streaker 1/4 Zip
Sold out
We are sorry but that product is currently sold out. Take a look at more recent models currently available.
Product number
1271851-001
360°Reflectivity
Highly reflective material to ensure safe training even in low light conditions.
Total review
5 out of 5 Stars
---
---
Martin Lehký

17. 12. 2017
---
No one has asked about this product yet.
Added to cart:

Long-sleeve T-shirt Under Armour Under Armour Streaker 1/4 Zip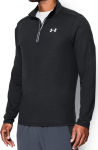 Buy products for additional 0 and get cheaper shipping. Buy products for another €150 and get free shipping