Product number
1285637-441
Moisture Transport System
1
Total review
5 out of 5 Stars
---
We'd love to read your opinion
Your review will help us and others to buy this product.
Add review
---
Nikola Dostálová

25. 9. 2017

Eliška Doležalová

23. 9. 2017
Ask us whatever you want
We'll reply to your question the next working day at the latest.
Add question
---
We are happy that our products have good descriptions so nobody had to ask yet.
Added to cart:

T-shirt Under Armour UA HG Armour SS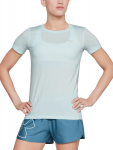 Buy products for additional 0 and get cheaper shipping. Buy products for another €150 and get free shipping