Asics has revealed the newest addition to the energy-saving family with EVORIDE™. Weighing just 258gr, EVORIDE™ is the lightest and also most affordable shoe in the family and follows the launch to critical acclaim of the highly successful METARIDE™ and GLIDERIDE™ shoes released last year.
GUIDESOLE™ technology
Like the other shoes in the ASICS energy-saving family, EVORIDE™ features the signature and innovative GUIDESOLE™ technology, an ergonomic, precision-shaped curved sole that works by limiting movement in the ankle joint, the area where most energy is expended.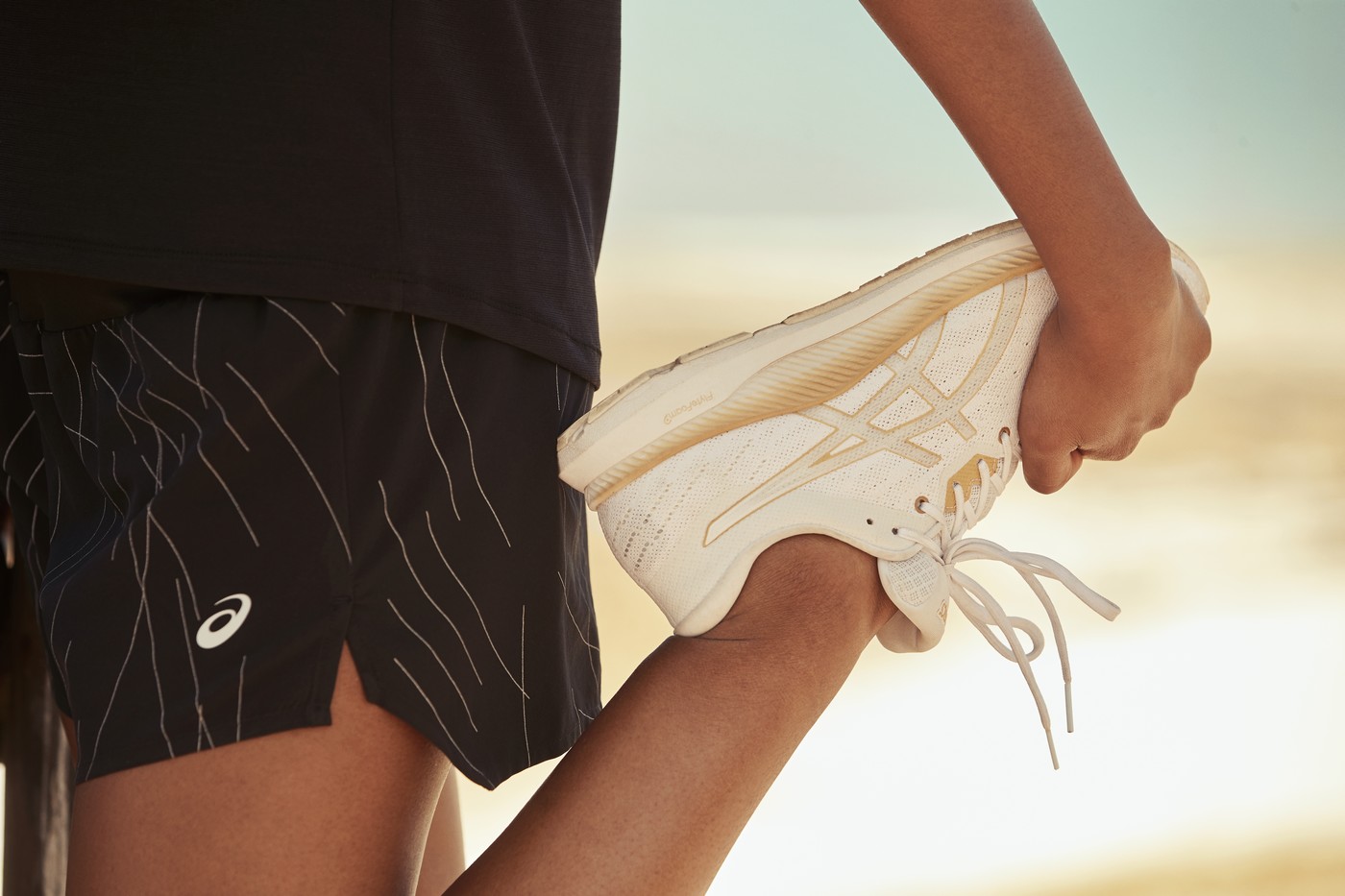 A spring in the step
Designed for neutral runners, the new EVORIDE™ offers a dramatic toe spring that gives a rolling feeling for effortless forward motion. With a moderate sole curvature, compared to the previous two shoes in the family, EVORIDE™ offers more choice for runners with differing running styles and needs who want to take advantage of the GUIDESOLE™ technology. Meanwhile, a soft one-piece midsole with full ground contact gives a smooth heel-to-toe transition and Super AHAR™ rubber under the heel delivers added durability.
Uncompromised comfort
Despite its lightweight design, the new EVORIDE™ sacrifices absolutely nothing in terms of comfort. The FLYTEFOAM™ Propel midsole offers outstanding cushioning and a soft, responsive underfoot feel, while the multi-directional stretch mesh upper material enhances breathability and adjusts to the shape of the wearer's foot to deliver an excellent fit.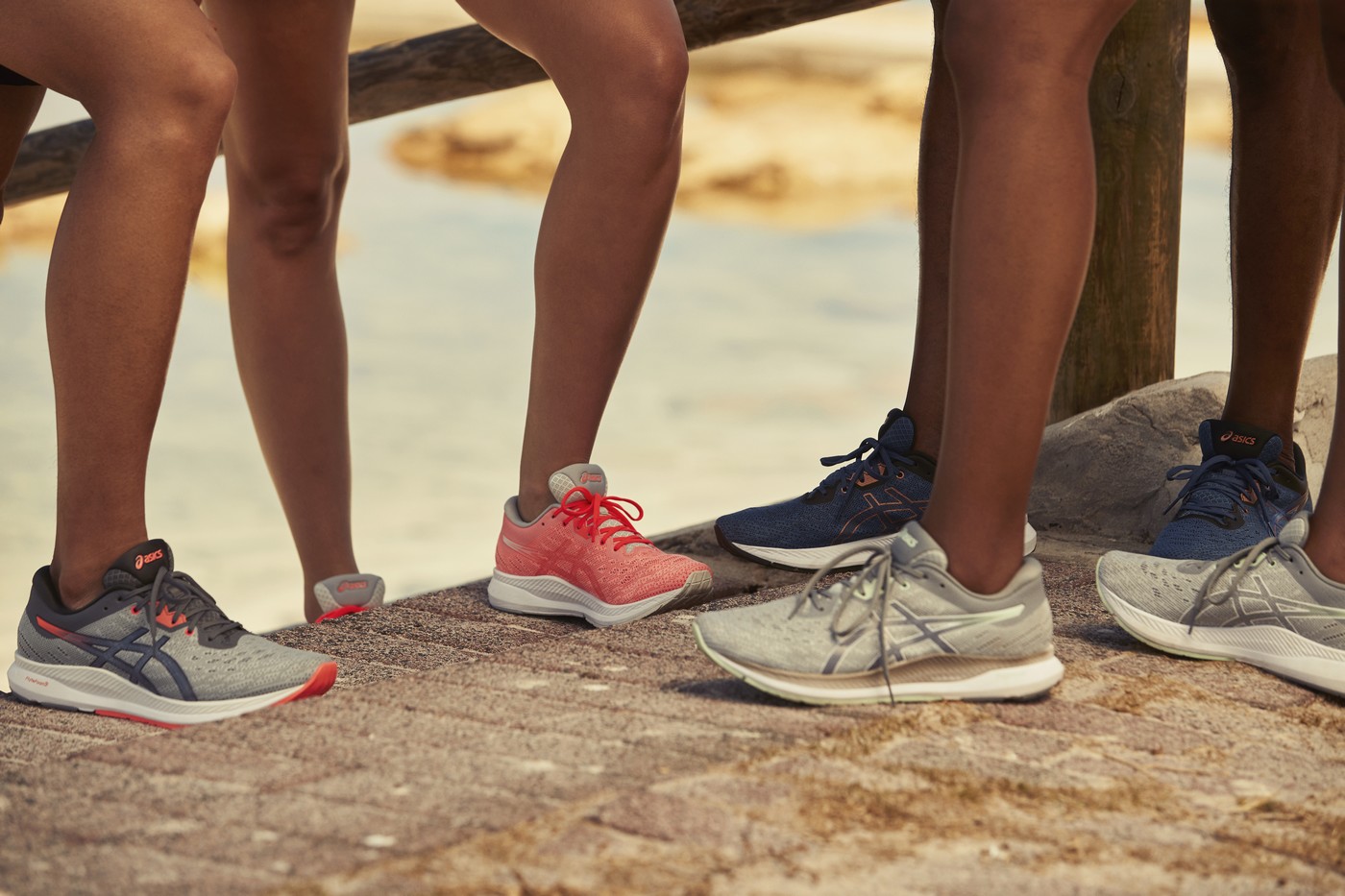 Kenichi Harano, Executive Officer and Senior General Manager at ASICS Institute of Sport Science, said: "After the success of METARIDE™ and GLIDERIDE™, we wanted to bring the same combination of energy efficiency, cushioning and durability to even more runners. As the lightest and most affordable member of our energy saving family, EVORIDE™ is the perfect partner for both fast, tempo training and long distances, helping runners push their own boundaries of speed and endurance like never before."
Technology overview
EVORIDE™ features the following proprietary technologies:
GUIDESOLE™ TECHNOLOGY: curved midsole construction helps minimize movement in the area where most energy is expended; the ankle joint and allows
FLYTEFOAM™ PROPEL TECHNOLOGY: Lightweight midsole foam is soft and responsive for a more cushioned underfoot feel.
ENGINEERED MESH UPPER: Multi-directional stretch mesh adjusts to the shape of the foot for an excellent fit.
ROLLING MOTION LAST: More toe spring encourages a rolling motion from foot strike to toe-off.
FULL GROUND CONTACT: The sole provides a smoother transition from heel strike to toe-off.
LIGHT AHAR™ SPONGE RUBBER: Outsole rubber reduces wear and improves cushioning.
SUPER AHAR™ HEEL-PLUG: ASICS higher-abrasion rubber is used in heavy wear areas to extend the life of the shoe.

Being a Top4Running Club member pays off
You are always going to be faster with us. Join our loyalty program and get lots of great benefits.