The half marathon in the German capital is a highlight every year! This year, too, there were several world-class performances to marvel at. The Kenyan Sheila Chepkirui Kiprotich even set a new course record of 65:02 min. Also in the men's race, the victory went to Kenya. Alex Kibet was the fastest in the men's field and finished with a good lead in 58:55 min, 2nd place went to Joshua Belet who finished in 59:53 min.
Unfortunately, Kibet took a wrong turn on the course, otherwise, he would have been able to break the course record in the men's race as well, missing it by just 12 seconds.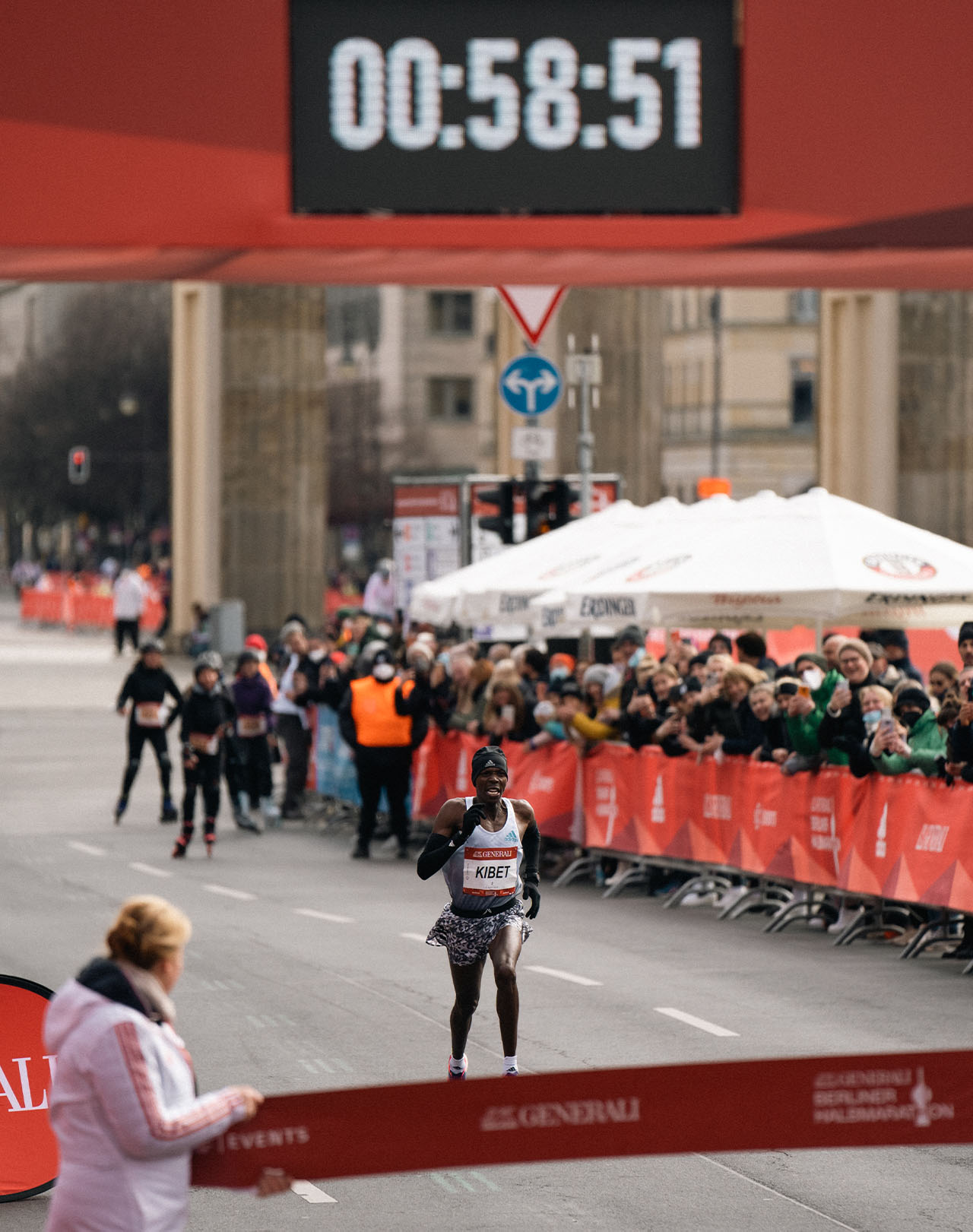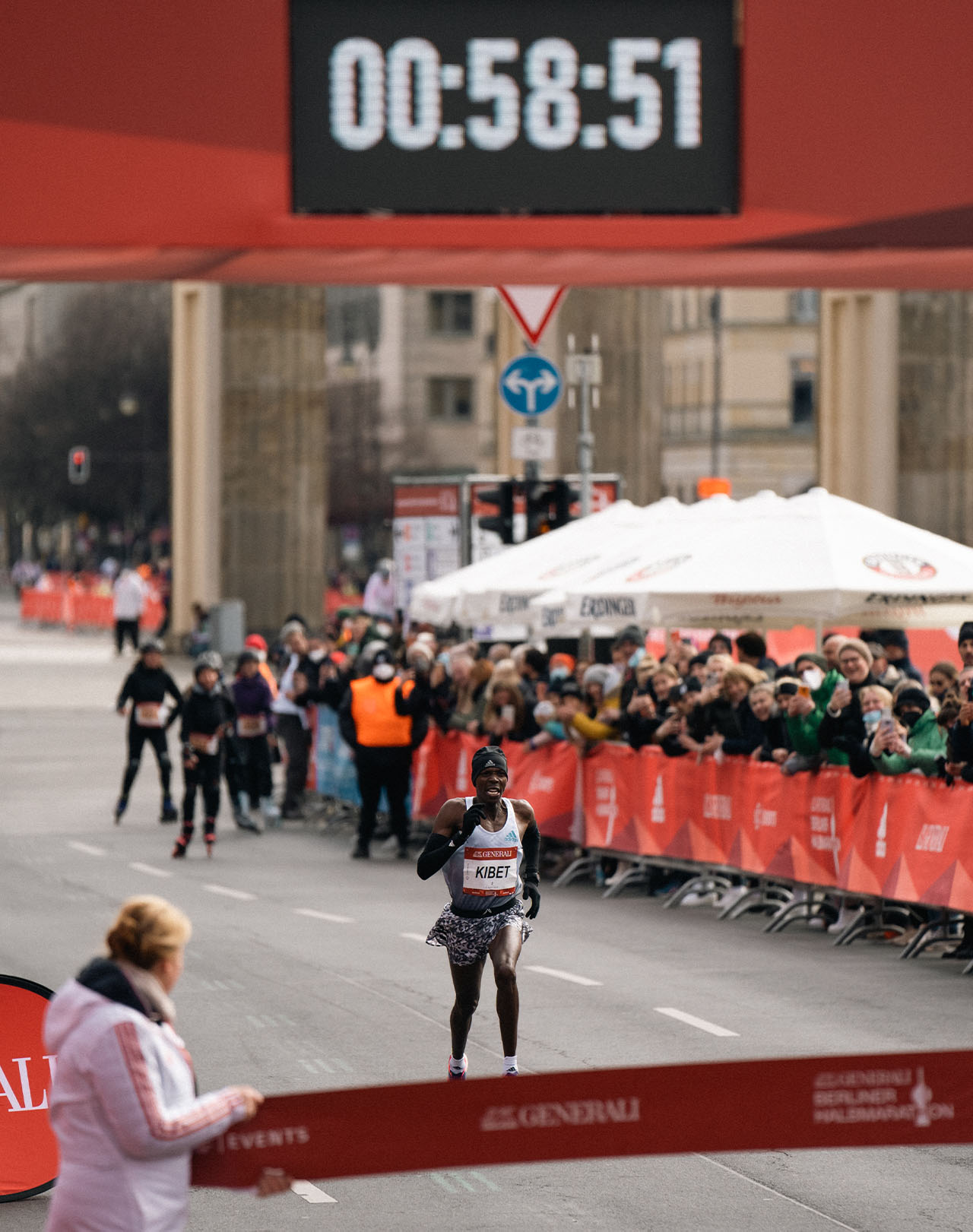 The fastest German was Johannes Motschmann of the Berlin Marathon Team SCC in an arrow-quick 61:45 min, setting a new personal best. The fastest German woman was Katharina Steinruck, also with a new best time of 69:38 min.
In total, more than 33,000 participants from 121 nations took part in Germany's largest half marathon race. In the start and finish area, FFP2 masks were compulsory for both, the public and the participants.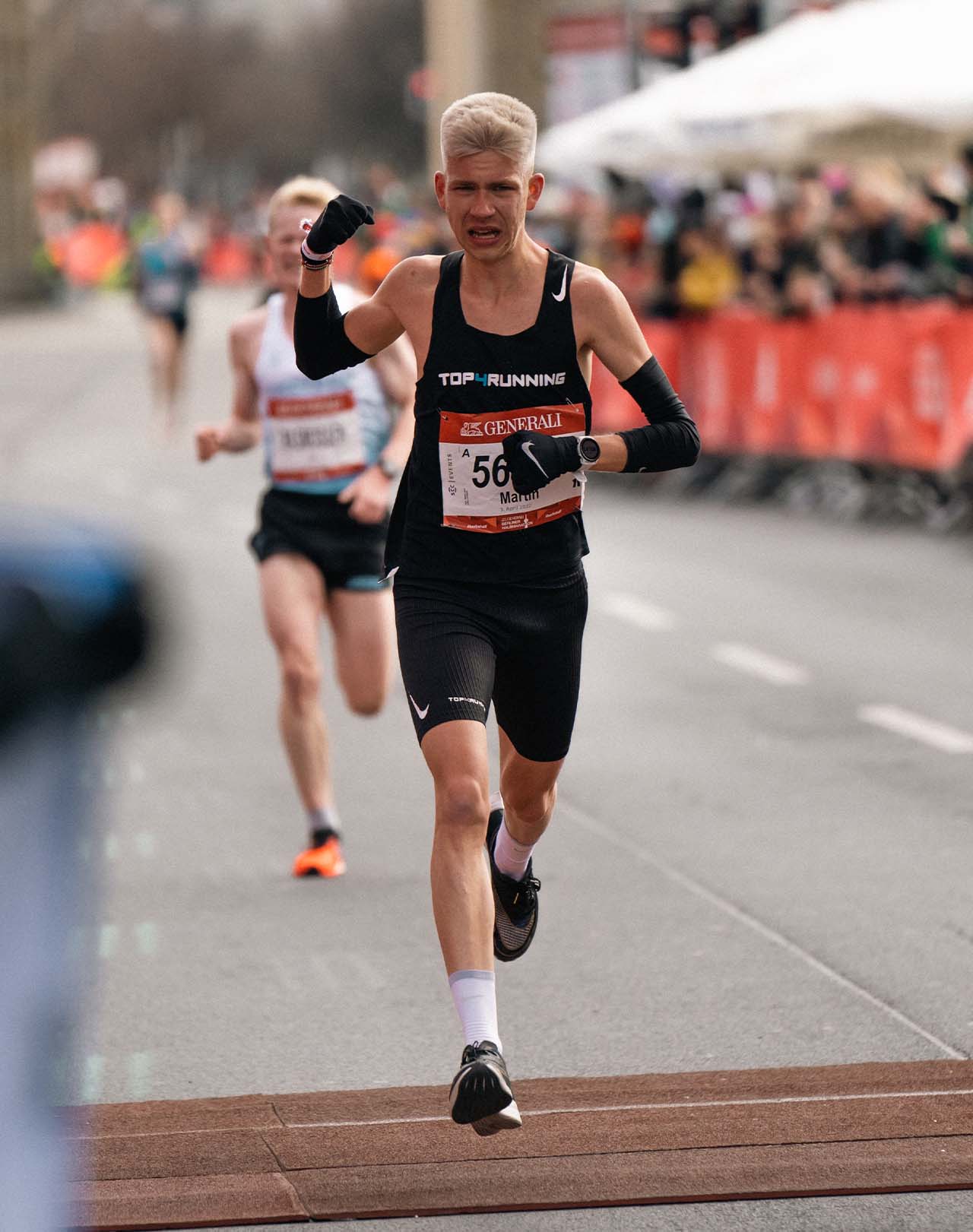 Some fast runners from the Top4Running team were at the starting line as well. Not only from Germany but also from Spain, France, and the Czech Republic. With a lecture on "Race Nerves" and the "Mental Challenges" in competition, all participants of Top4Running were well prepared the day before at a store event. In addition, there was a joint Shake-Out-Run. The next day, Deborah Schöneborn and Philip Pflieger visited the Berlin store and answered questions.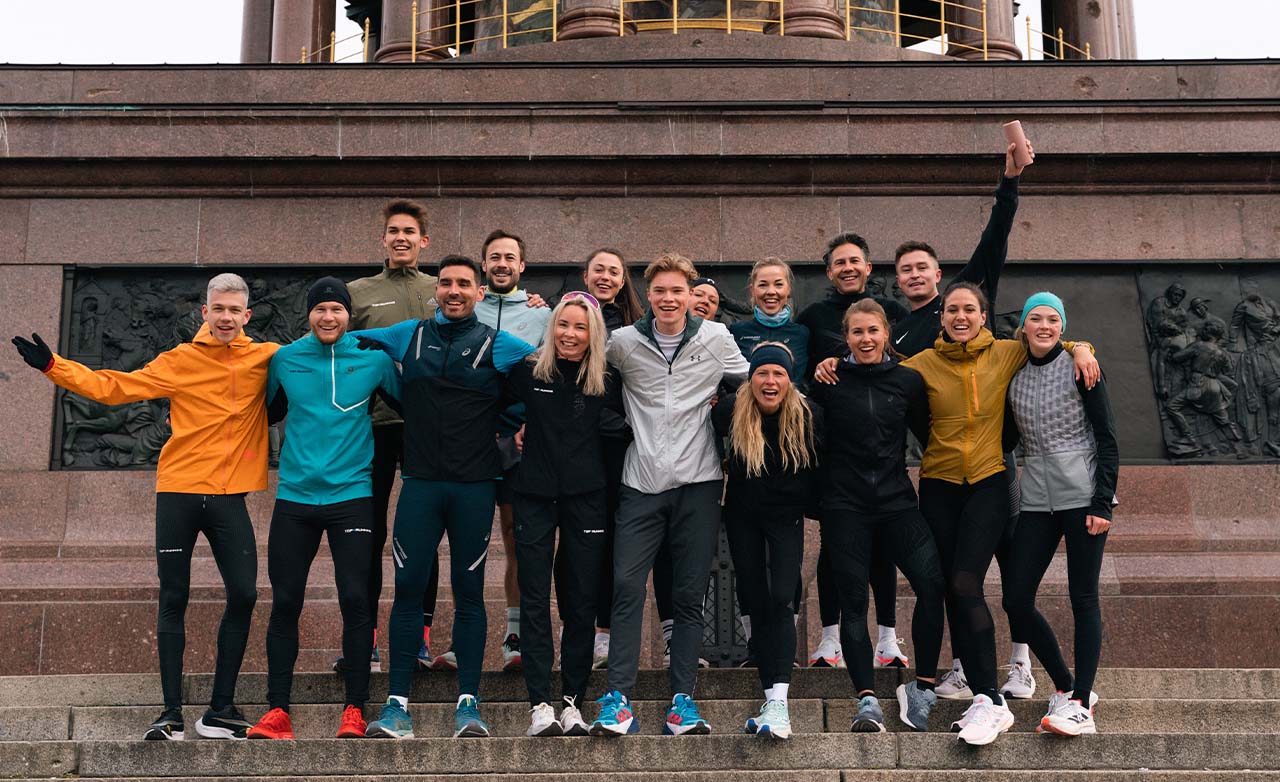 Some personal best times were achieved by the Top4Running team. The fastest one was Martin Zajic, who reached the finish line after an incredible 65:38 minutes, second Jan Svejnoha in 69:48 minutes. There were also some fast female Ambassadors on the team. Sonja finished already after 79:48 minutes, Zuzka after 85:51 minutes. But the most important thing: All had a good time despite the icy temperatures!