Carbon shoes are THE hottest trend for runners. More and more incredible times in marathons and road races have been achieved in the last couple of years, also thanks to the latest shoe technology. More and more discussions about the aggressive carbon shoes in marathons have made headlines, now the shoe industry is also focusing on carbon shoes specifically for medium-length distances from 5 kilometers to half marathons. One of the latest brands is Adidas with the Adizero Takumi Sen 8 which we present to you today. In the course of the year, other big brands like New Balance, Nike or Puma will follow up with their shoes. In our blog series Carbon Shoes for Medium Distances we keep you up to date about the latest releases!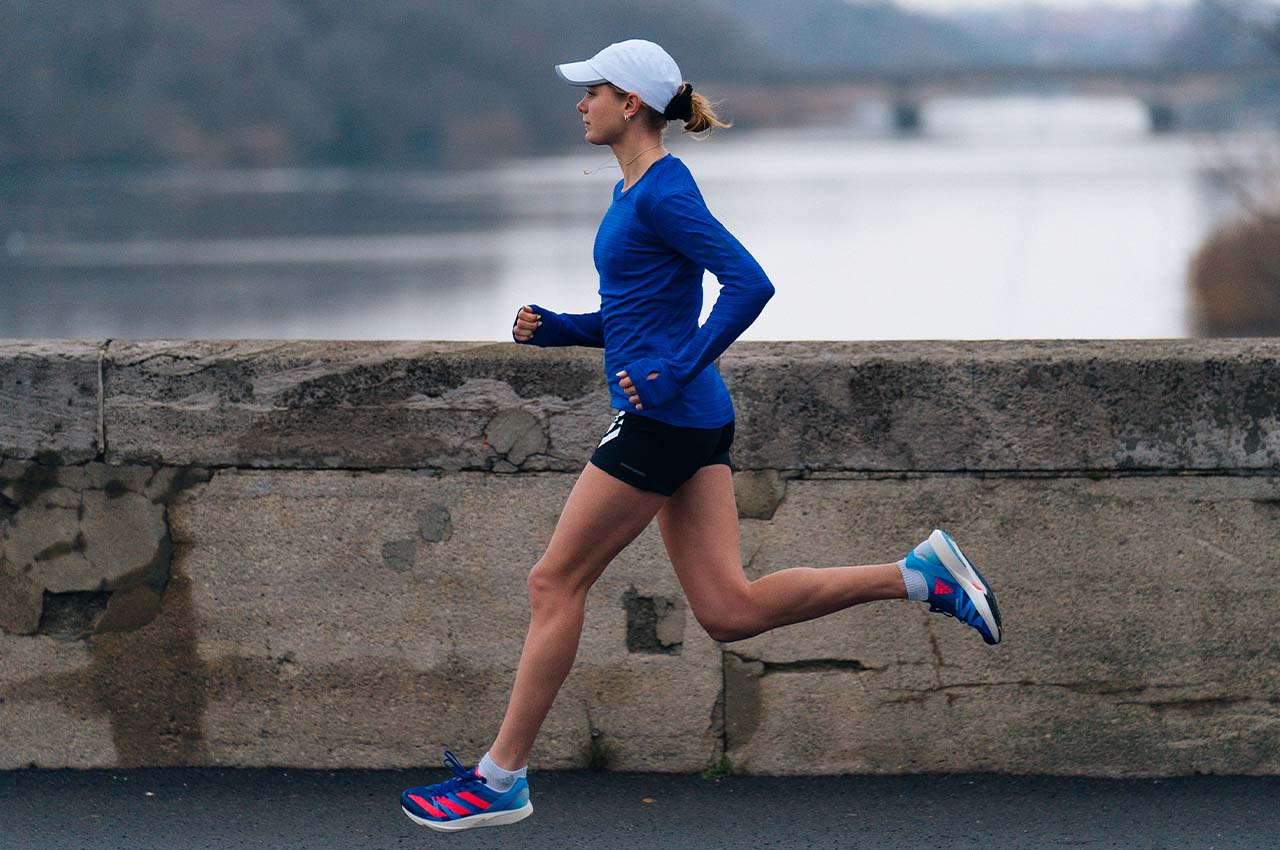 Adidas Adizero Takumi Sen 8
Adidas is pushing ahead and designing a carbon shoe specifically for medium distances from 5 to 10 kilometers: The Adizero Takumi Sen 8. As the name suggests, the shoe belongs to the fast Adidas Adizero family which is characterized by particularly lightweight shoes with a hard sole.
What's the hype about?
Launched to the public only a month ago, the Adizero Takumi Sen 8 can already boast a world record upon release. In September, the Adidas Adizero: Road to races event took place at the Adidas headquarter in Herzogenaurach, Germany with a few invited professional athletes. Two incredible new world records were set there! One of them is the 5 kilometer record of Senbere Teferi. In 14:29 minutes she is now the fastest woman ever on this distance in an all-women race. She was able to set this new fabulous time in the Adizero Takumi Sen 8. Many other athletes also chose the shoe and were able to set numerous new personal bests.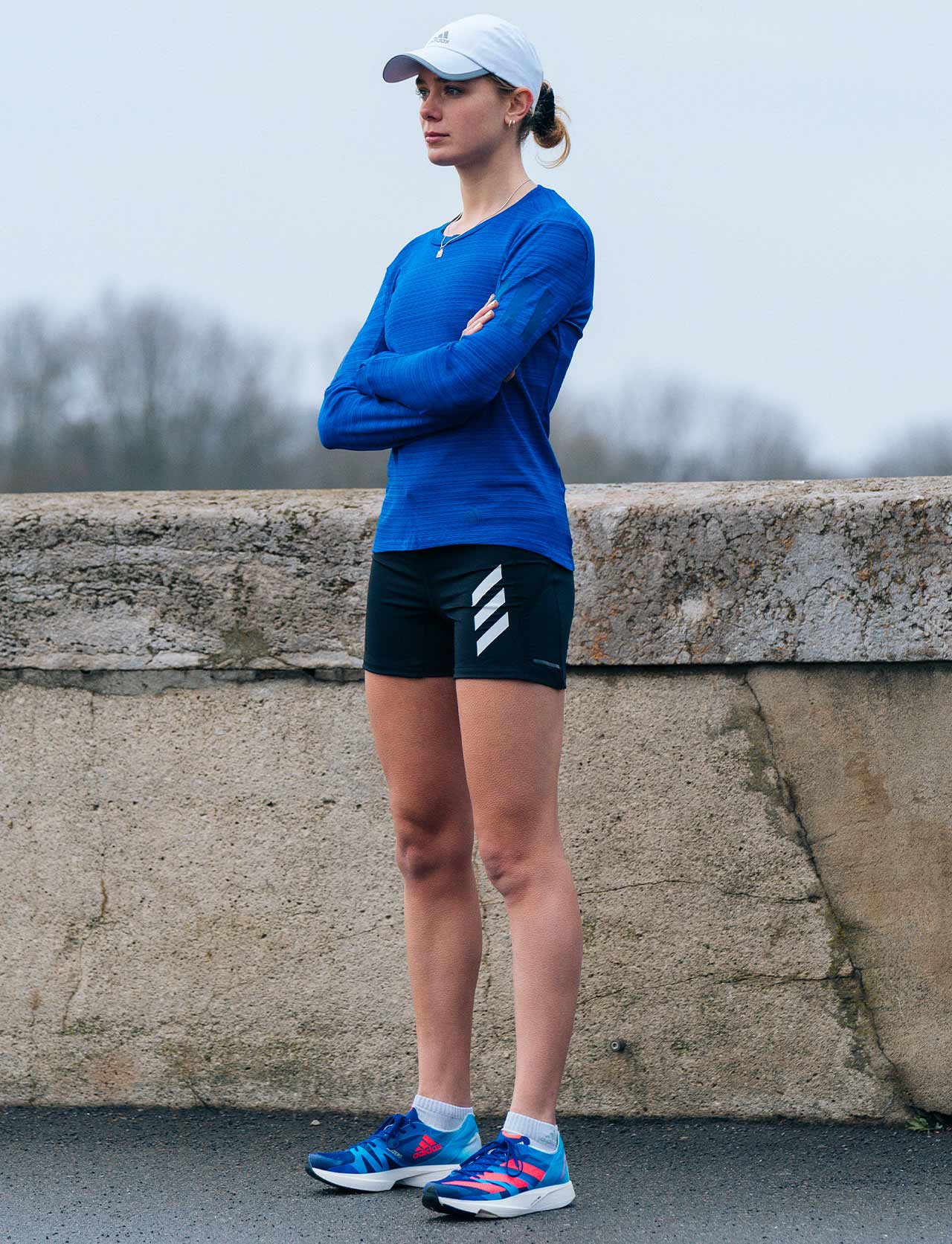 Why is this shoe so fast?
The Carbon Energyrods provide a sole stiffness that catapults you forward in every step. Additionally, the midsole is equipped with Lightstrike Pro cushioning. This provides a springy and lightweight cushioning that gives you a boost of energy with every stride. The combination of these two technologies is what makes the Takumi Sen 8 an aggressive and fast shoe that has the dynamic elasticity needed for middle distances and gives a direct, close-to-the-ground feel.
As you would expect from the Adizero family, the Adizero Takumi Sen 8 is extremely lightweight. This is because of its super lightweight upper. The unisex shoe weighs just 192g in a men's size US 9 / women's size US 10.
You feel at home on medium-long distances? You're ready to attack your personal best in 2022? The Adizero Takumi Sen 8 is the right shoe for you:
Click here for the Adizero Takumi Sen 8!