What Christmas gifts will please runners in 2021?
The days are shorter, the winter is colder but we still have one of the most beautiful times of the year - Christmas. Do you have an enthusiastic runner or a professional around you? Get inspired by our 10 gift tips for lovers of running and spread the joy! There is never enough running equipment.
1. Running shoes
There is no runner who does not appreciate new shoes. Simply not and period. The Nike brand has developed the Shield collection with a waterproof surface, great breathability and reflective elements for rainy and cold weather. But there are many types of shoes and each runner has different preferences.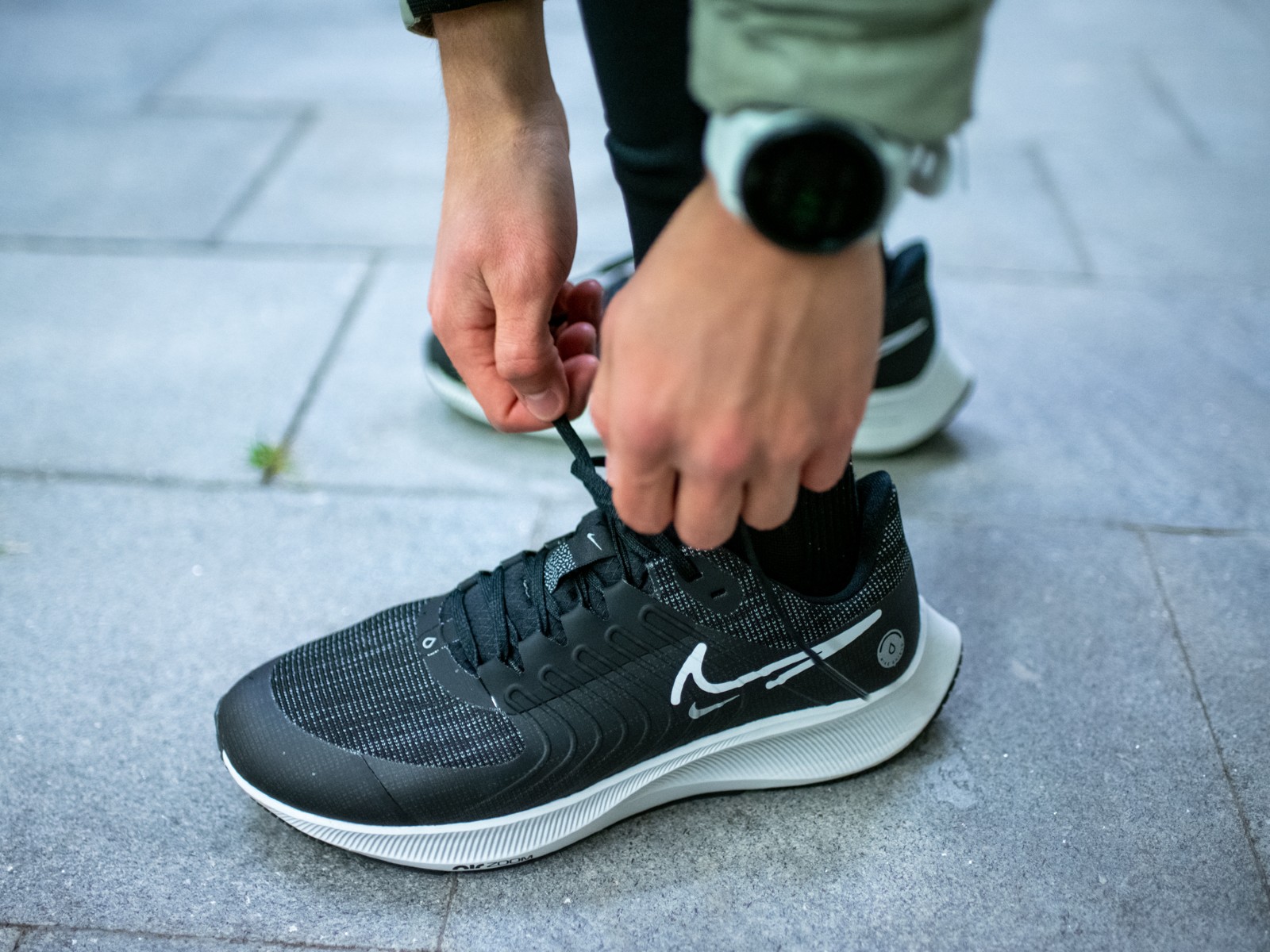 Nike Pegasus 38 from new Nike Shield collection
2. Especially in the heat
No one wants to be sick, let alone runners. Therefore, the selection of suitable clothing is also linked to winter runs. Get yourself, for example, a warm functional cap, headband, or neckerchief. These accessories help prevent various colds and should be in every runner's cabinet.
3. Prepare for the rain
The weather is not bad, just a badly dressed runner. This is true at any time, but in the winter a little more. You know, cold, rain, snow. Due to such weather, many runners decide to skip running. That's not necessary! The light and waterproof jacket is another advantage from the basics of a runner's wardrobe. In addition to protection against bad weather, it also works as a great piece of design, which will be appreciated, especially by women. The CRAFT Glide jacket meets all the requirements, which is why we rank it among the top gift tips for a runner.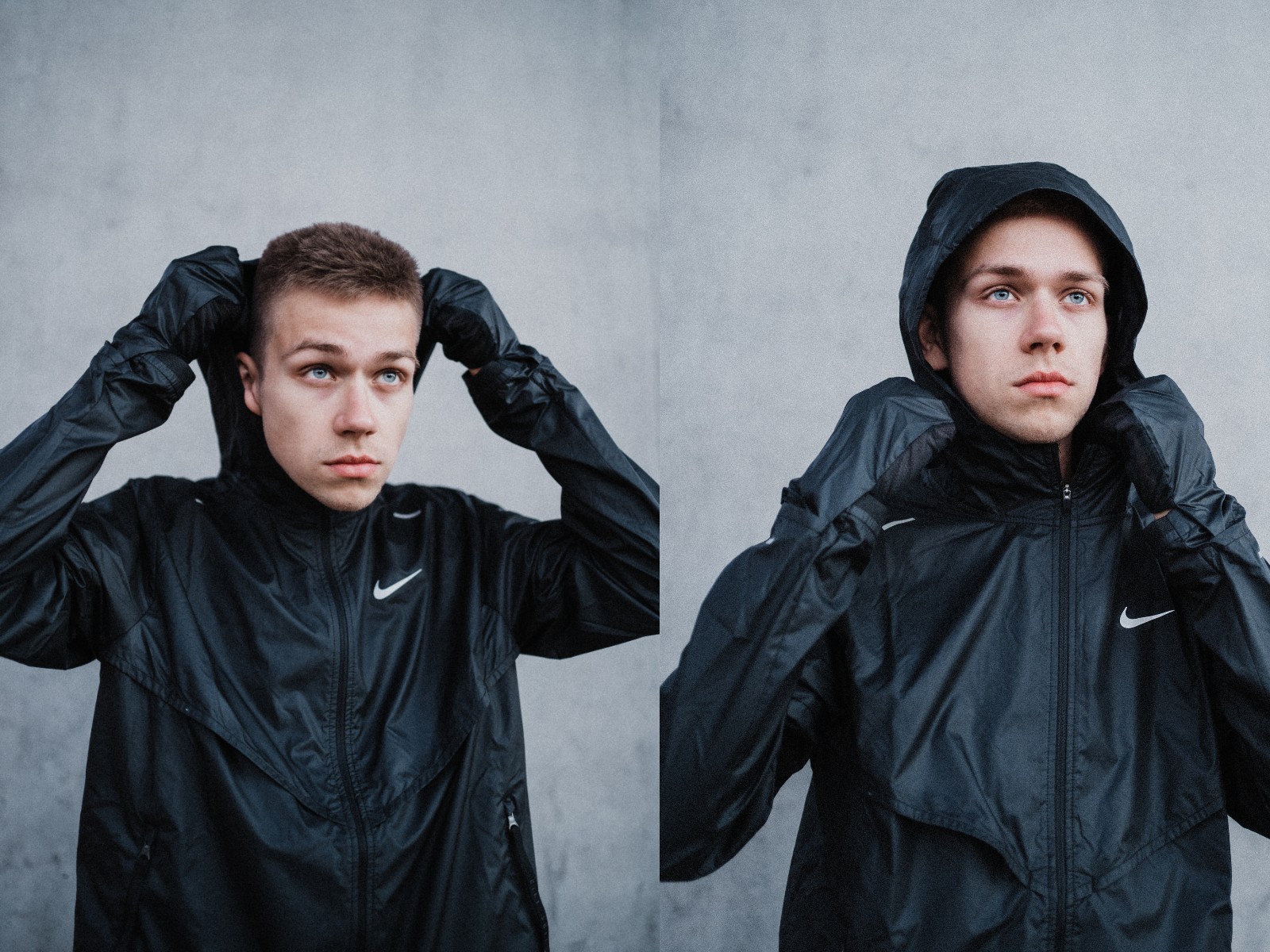 Our Top4Running ambassador Martin Zajíc with new Nike Shield collection
4. Put a stop to bare ankles
With his ankles exposed in the winter, the runner can expect health problems that can make life uncomfortable for a long time. Get special running socks that keep your ankles warm and protected. An interesting and cheerful alternative are stockings, which you will find in a variety of colors. Revival of the running outfit guaranteed!
5. In the whirl of music
Every runner has times when he just doesn't want to run. In the winter, this is doubled. How to motivate him? Well, music! But no one wants to get tangled in the wires or be adjusting the earpiece while running. Get special headphones for running and make winter runs more pleasant for, but not only, runners. They can enjoy their favorite playlist on the way.
6. Packed for travel
In addition to running, runners also do other sports and regeneration. Going to the gym, swimming, yoga, etc. For these activities, one needs significantly more things than for running. Clothes to change into, a towel, a drinking bottle, personal belongings ... well, there are plenty. Get runners a sports bag from a popular brand, which they can pack all their needs into.
7. For long runs with equipment
Winter is the perfect time for long runs. Most runners increase the number of kilometers they run and start preparing for spring, the beginning of the new season. Owning a so-called camelbag, hydrovak or a rescue bag, as they call it, is a necessity for longer runs. A small running backpack with space for plenty of drinks, snacks and personal belongings, is a very good thing to have with you from a safety point of view.
Safety tip Top4Running.com - Headlamp for any run! It gets dark very soon and the runner must see and be seen at the same time. Having this light on hand or on your forehead is a necessity and can literally save lives.
Top4Running ambassador Ivana Kopková won't run at night without a headlamp
8. Every kilometer counts
Running with the phone in your hand is very impractical and disruptive. But how do you track the number of km you ran? Get a runner's sports watch. We offer a wide range of sports testers from Garmin and Apple. All you have to do is choose the prefered watch functions - GPS, heart rate monitor, calculation of convalescence? There are a lot.
9. Give a STORY
Emil Zátopek, Miloš Škorpil, Scott Jurek, Kilian Jornet, SPARTAN by Joe de Sena, Finding Courage by Lenka Vacvalová. Terms that are widespread among runners, and that motivate almost everyone to put on sneakers and run. Get runners a book about incredible running performances and great stories written by running himself. It is best to regenerate after a running performance with a book in hand!
10. Running tricks
Running tricks include special sports nutrition or regeneration. And who wouldn't love good drinking and relaxation? Gift an Edgar Powerdrink, a drink that will give the runner the energy he needs to run without straining his stomach. Choose a massage or a wellness weekend in the mountains for regeneration and rest for both body and soul.
So, you already know the 10 tips for runners and pro runners. Now it only depends on you, but we know that you will not go wrong with any of the above. Did you choose something from this list? Let us know and share the joy with us, we will be happy for your feedback!
We wish all runners and non-runners all the best, both on the track and in your personal life.