There is a story behind every runner. On social media, it often looks so simple and effortless: Running every day, moving, winning races, crushing personal bests. In real life, however, every runner has his ups and downs: if it's dealing with injuries, motivational problems or struggling with the own personal progress.
Every runner has his very individual and personal running story. We are going to share the true and raw stories of our ambassadors throughout the whole year. This should give you some motivation. Even if it looks impossible, keep going and just don't give up!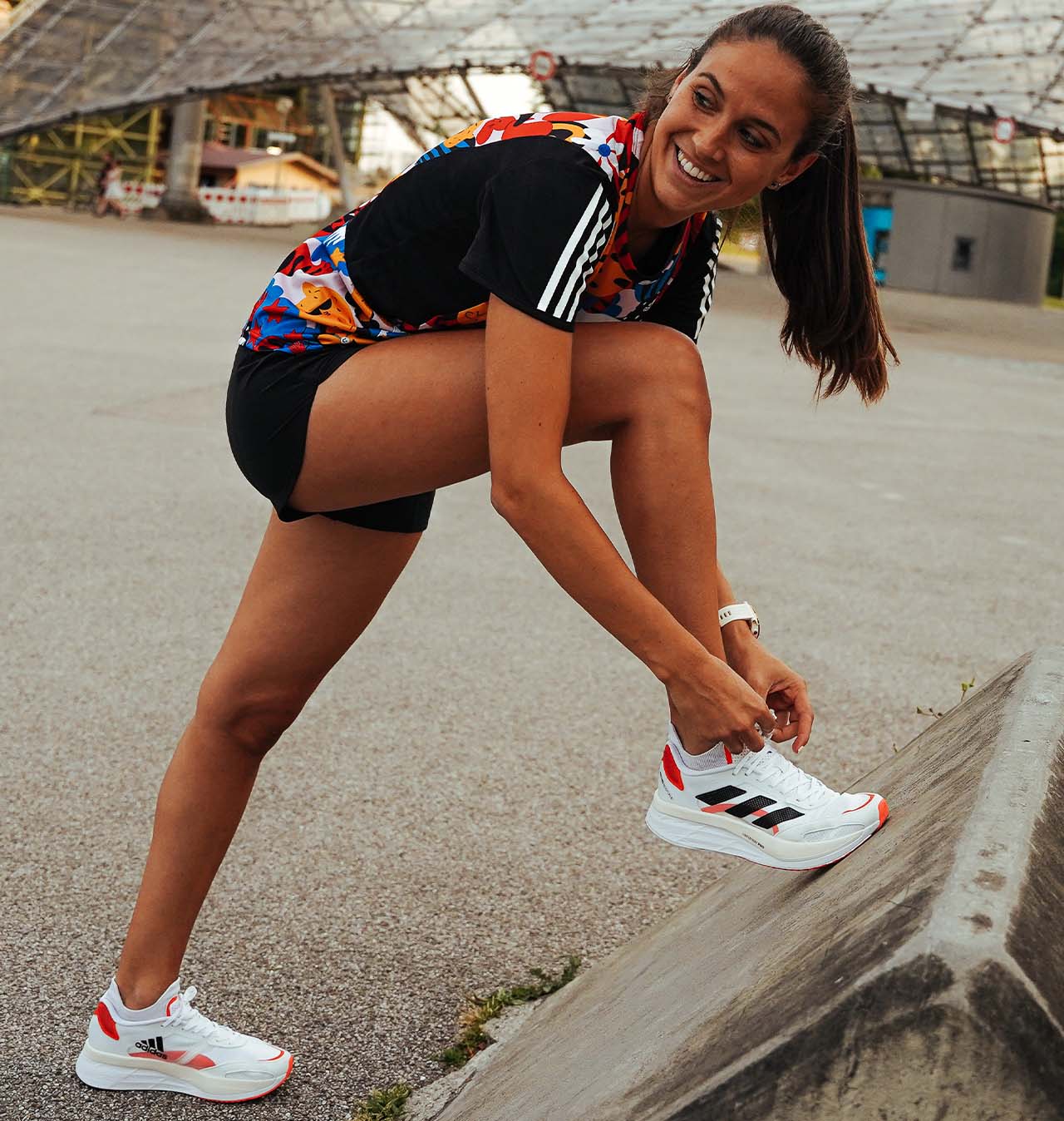 For Maria, it all started in October 2015, when she decided to run a half marathon together with a friend - she hasn't done running training at all before she made that decision. For her, it was not only a huge step athletically, but also on a mental level:
"I overcame a huge mental wall, I am talking about multiple episodes of anxiety and agoraphobia. For those who do not know the second one, it is a type of anxiety disorder in which you have a fear of open spaces. So going out for a few kilometers was already a big step for me."
Running has helped Maria to deal with these anxiety issues better and moving her body has now become her passion. She has run numerous half marathons and has also found her way to triathlon. Maria''s goal is to participate in an Ironman one day. With her introduction video she wants to encourage all people who are going through a difficult time:
"Listen, you are braver than any of your fears, stronger than any of the demonions, more beautiful inside/out than any of your idols.... Repeat with me `I could, I can and I will` and never let nothing or no one tell you the opposite. Put on your shoes and go for a run, the street is yours."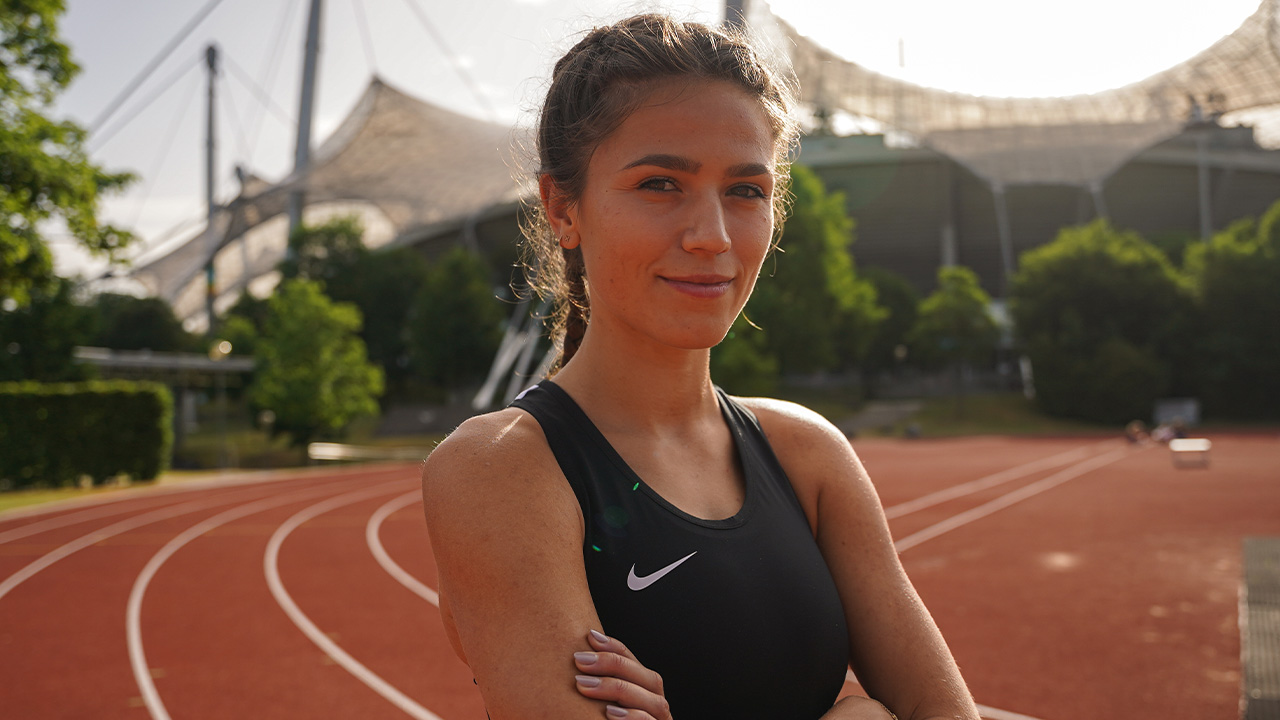 Mona found her way to running via athletics in 2015 after about 10 years of soccer training. Despite a somewhat bumpy start, she stuck with it:
"I can still remember my first trial training. Starting your first training with trail runs with an endurance of a soccer player is not something I can recommend."
But quickly she was able to achieve her first successes on the track and found more and more fun in running, competitions and structured training. The 800m in particular became her favorite distance. There, it all came together for her.
In 2020 came Corona. The first lockdown.
For Mona, the beginning was a real challenge: both mentally and physically she fell into a hole. During this time, she had to stop many training sessions and was unable to continue any of her previous training performances.
"A situation I never knew like this. I can't do something? That just never existed."
Now Mona is working on her comeback. She wants to get back on the track, but this time consciously listen to her body!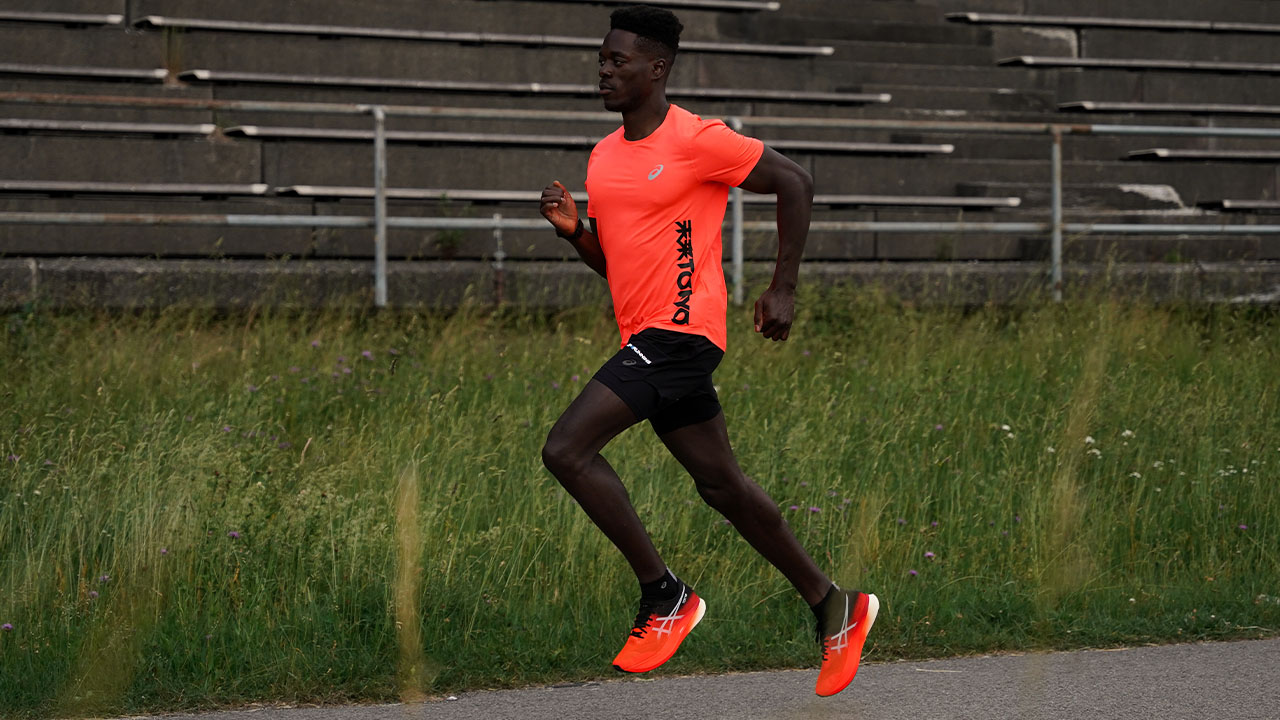 Aaron's journey started with the Olympics in 2000, back in Sydney. Watching these dedicated athletes giving their all and chasing their dreams, gave him a massive boost of motivation to try and give sprinting a go.
He soon realized that the short sprint doesn't fit to his abilities. But he used to hate running anything further than one kilometer. "I thought it was pointless and too tiring", so Aaron. With his move from the UK to Berlin, he decided to give the longer distances a try nevertheless. And he slowly fell in love with this new kind of running.
"Now, a long run puts me into a great state of mind that allows me to be present with my thoughts and feel connected with my body"
Of course, he also had to face setbacks along the way. He describes overcoming several injuries as his biggest running challenges. But also to not always see results in the short-term.
"I find it best to keep in mind that every step that I am taking during training is being added to my 'Bank' and with this every gain no matter how big or small is all collecting up to be used during a competition that will then produce a winning or personal best performance."
The long-time goals for the former sprinter? Completing an Ultra trail 100k race, a triathlon and an Ironman!
Stay tuned - more and more personal running stories will be added over the course of the year.
Go Faster. Together.