As we showed this summer, our mission is all about the #GoFasterTogether. Nowhere else can this mission be better lived than in an actual open competition - where it's all about speed and going fast yet everyone has the opportunity to participate.
At the Barcelona Marathon we were able to show our ambassadors and Europe's running scene our philosophy of the sport and togetherness in a very unique way. Read below, how we did it and be sure this is just the beginning of a long and exciting journey of tackling races across Europe together.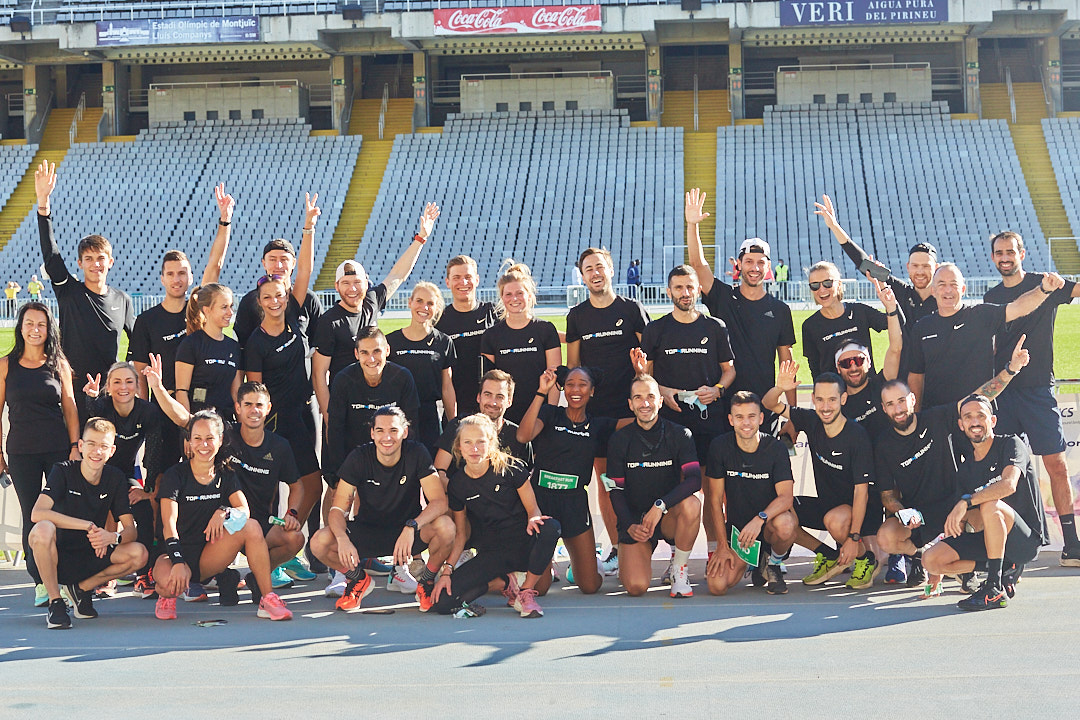 Our goal with this marathon was to combine our passion for running with beating some personal bests and help each other to run faster in order to reach our targeted finish times. We wanted to make the 7th of November a day engraved in the minds of all Top4Running ambassadors who joined us, and above all in their hearts.
Our inspiration comes from one of the milestones in the history of sport, when Eliud Kipchogue achieved running 42,195 km in less than 2 hours, surrounded by a group of pacers helping him to achieve his goal. We wanted to create a similar atmosphere, an atmosphere where runners help runners enjoy their goals.
HOW DID WE DO IT?
9 runners aimed to beat their personal bests on 42,195 km and 35 runners helped them achieve this time. Every runner had an incredible team of pacers, which exchanged every 10-20 km, helping them to faster cross the finish line. Above all, at 40th km all pacers reunited to bring the runners together through the last 2km and created an epic finish.
Apart from our fastest runner Gaëtan (see below), all groups were aiming for above 02:30 hrs allowing us to provide them with exchanging pacers throughout the race without challenging any legal requirements.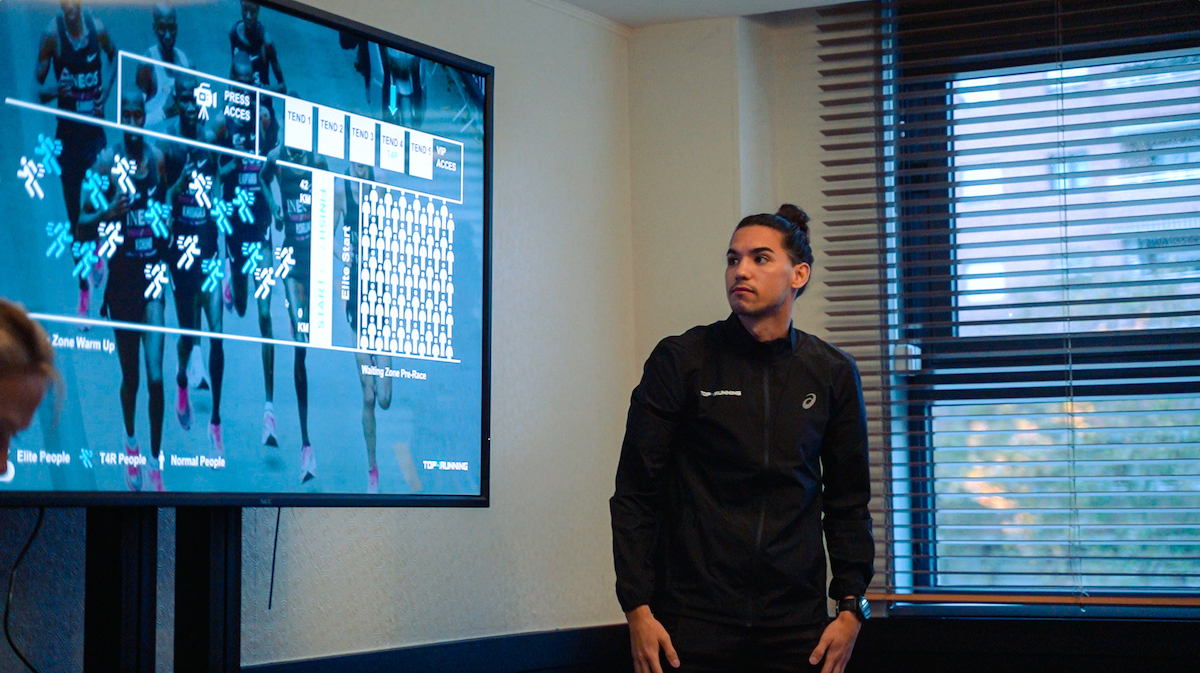 WHO WERE THE RUNNERS?
1. Gaëtan Cals (@gaetan.cals) 2:20, from Toulouse, France
Our fastest man Gaëtan, in the near future aims to compete at international level. He already set his record for the half marathon distance a few weeks ago at Barcelona Marathon (1:04). Gaëtan so far had a failed debut last year when he crashed into a mother and her pushchair in the middle of the race. In better shape than ever, this guy was determined to achieve his dream official debut and delivered quite well.
Moreover, for Gaetan we managed to bring no less than Jesus Olmos (@fruterorunner), current sub-champion of Spain in 10K (29:53), to pace him from the start until the 10th km.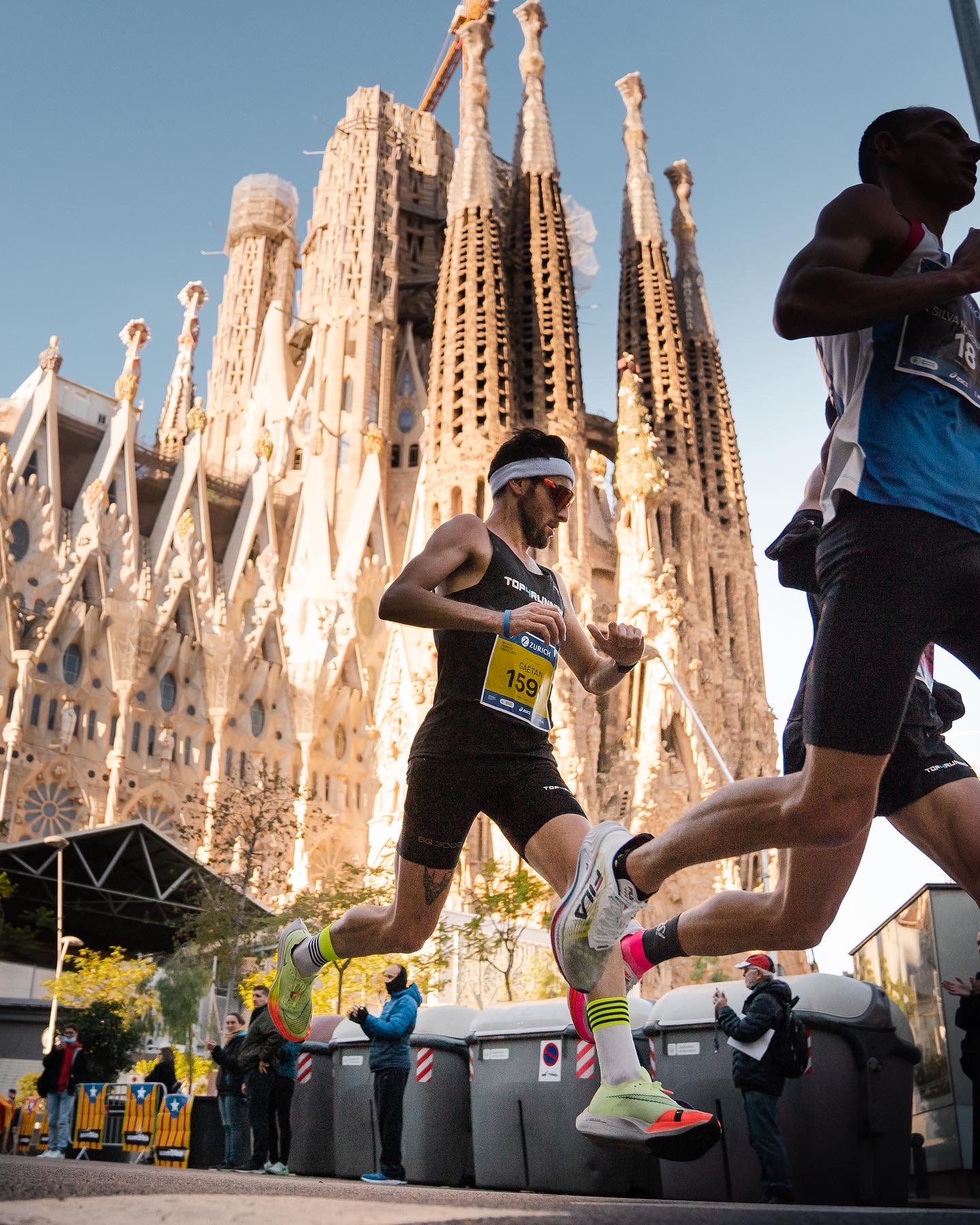 2. Chemi (@_runnersinlove_) 2:45, from Bullas, Spain
Chemi was our first brand ambassador in Spain and is a passionate long-distance runner. He works as a school sports teacher and loves to go running with his dog Kiwi. Eversince we met, he has been very clear that running is not a hobby for him, but a lifestyle. He already ran his first marathon with us back in 2019 in Berlin (2:54) and now beat the clock at home, with speed to be proud of.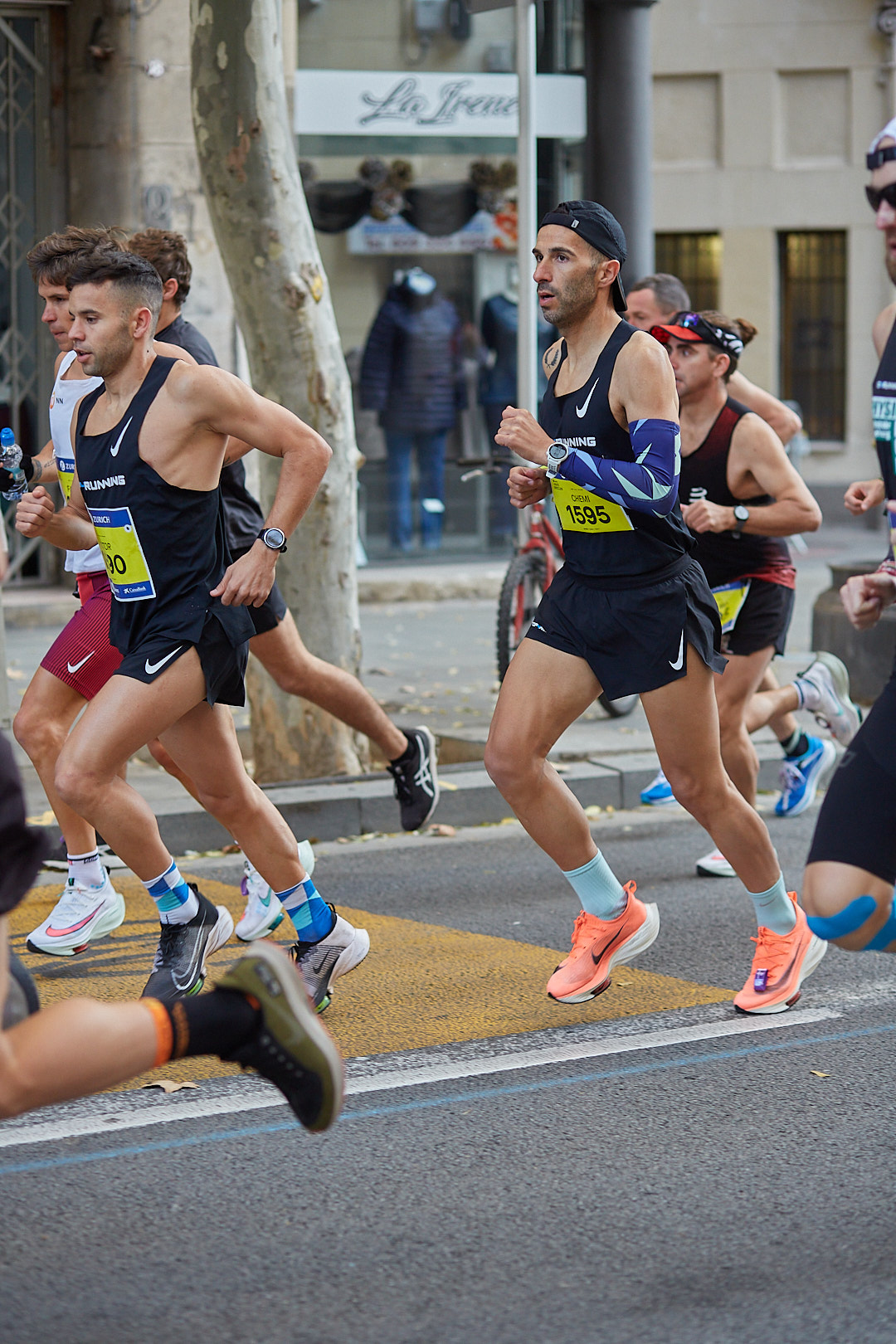 3. Jan Kursten (@runwithjan) 2:52 from Stuttgart, Germany
Jan, Top4Running ambassador who became part of the Asics Frontrunner community as of this year, showed an incredible running development within recent years. He completed his first marathon in more than 4 hrs in 2019 and in 2020 a virtual one in 3:45 hrs. Jan had the personal honour to be coached by our one and only Lukas Motschmann throughout this summer aiming for the sub 3 hour mark, which he already proved in Stockholm (02:58:48) a few weeks ago. Jan was eager to shave off even 5 more minutes now.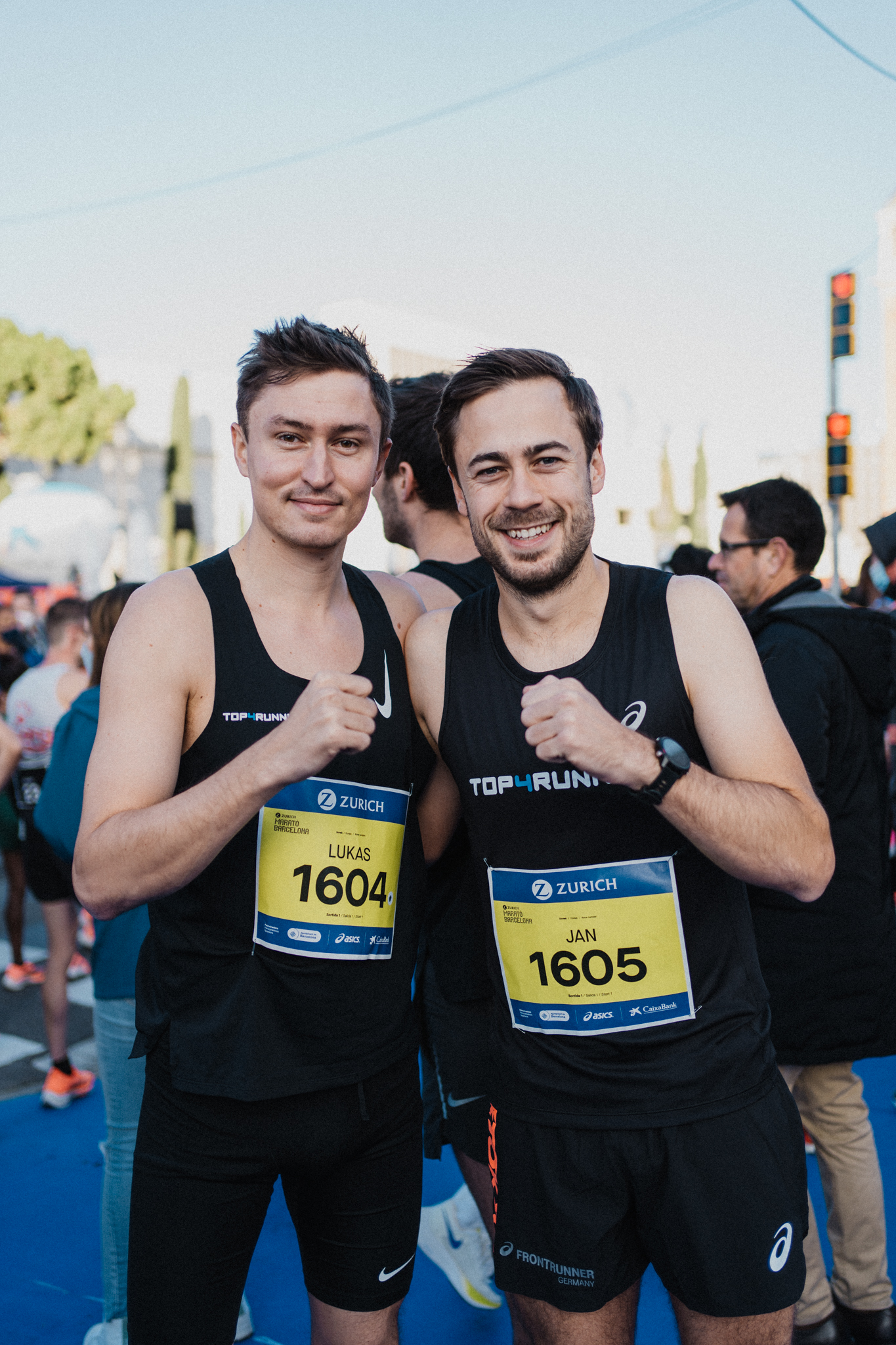 4. Iva (@iva_runstheworld) 3:12 from Prague, Czech Republic
Ivana is our Ambassador Lead working with runners across Europe; and just like Chemi, in 2019 already ran her first marathon with Top4Running in Berlin (3:21). Iva started running when she moved out of her parents home to Prague, to do her studies, and realized how expensive gyms are on a student budget. Back then she fell in love with the sport, just for the joy and purpose of movement, today it isn't only her passion, but she also got quite fast in recent years and set an ambitious new record at this race.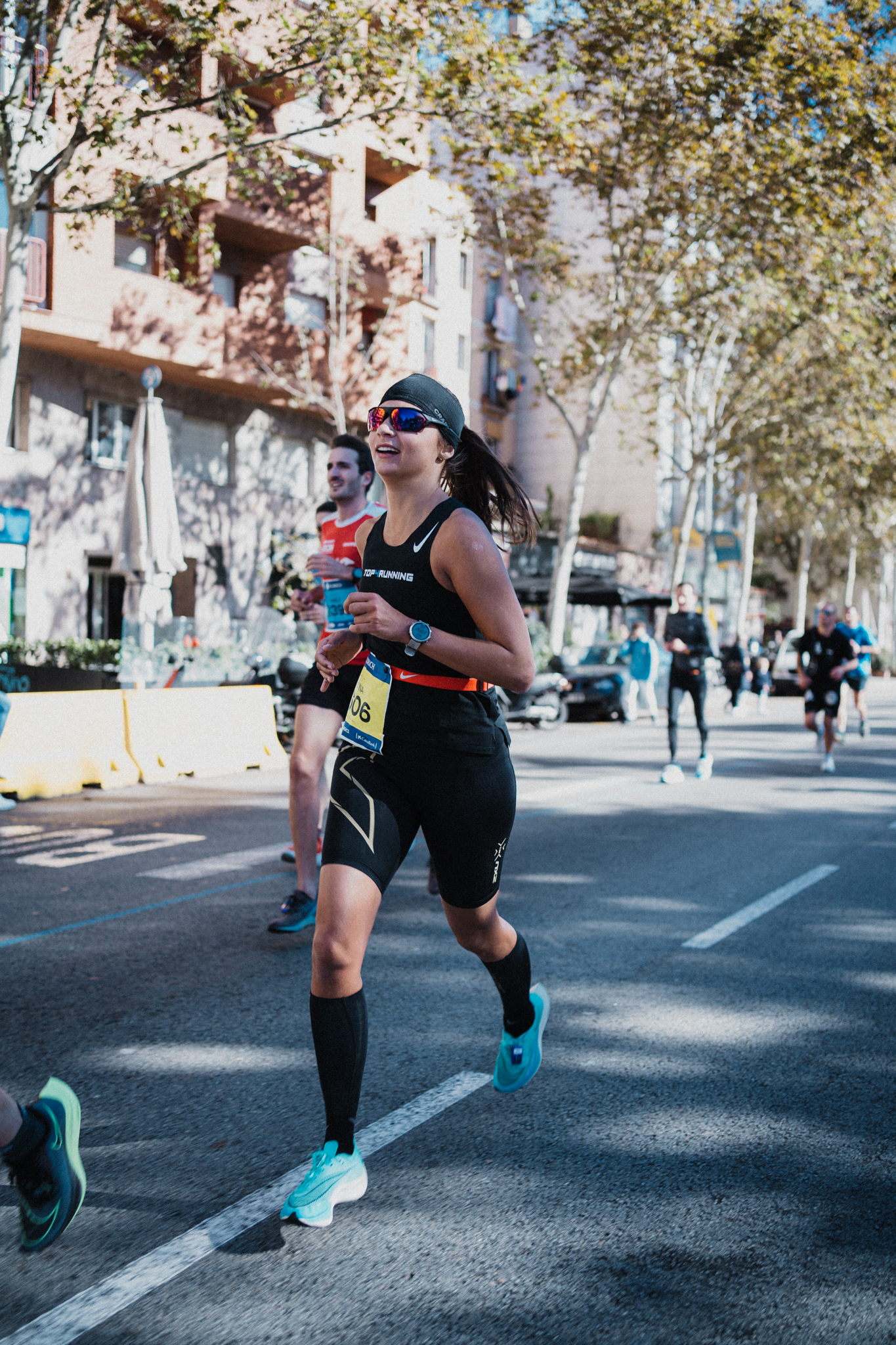 5. Xavi (@xavi_chino) 3:16, from Barcelona, Spain
Xavi is our Spanish Community Manager and the creative mind behind this campaign. Xavi smashed his first marathon, after getting ready for it last year, but not being able to officially compete due to the pandemic. After a serious knee injury almost 10 years ago, he fell in love with endurance sports and in particular triathlon, which has given him the opportunity to compete all over the world, even finishing an Ironman and participating in short-distance Spanish championship races. His best marathon is yet to come.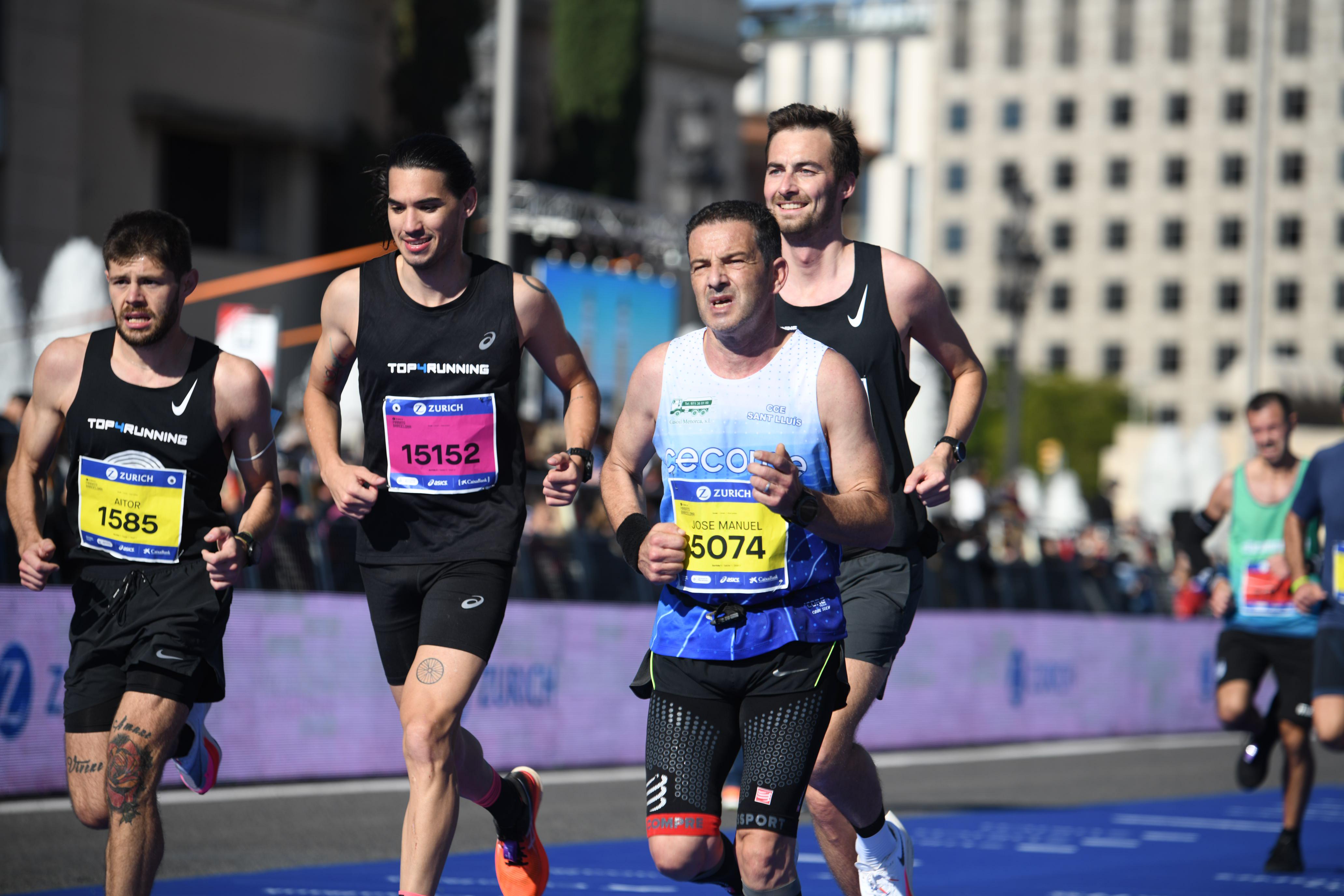 6. Saskia (@sassiimoves) 4:21, from Munich, Germany
Saskia was also one of our very first ambassadors in Germany and maybe the most relatable for all those not-so-crazy-fast runners out there ;-). She started running in 2019, and immediately smashed her first marathon in Berlin 2019 (04:28). After picking up some speed over the past years, she aimed for sub 4 hrs. As we know, not everything goes as planned on race day, but she still smashed a personal best with us.
Goal achieved!

Not all of us achieved our personal bests, but as Top4Running we did achieve our goal, and not a single one of us that lived this incredible Barcelona Marathon 2021, will ever forget the race.
Go Faster. Together