Hit the Trail
For some, it's an activity to complement their regular training, for others it's a daily routine. Anyway, you know how it feels to get halfway through your route and have the refreshingly cool air overtake you as you're covered in mud from shoes to jacket, and with hardly any dry clothes left on you. Then there's the excellent feeling of fatigue as well as mental relaxation your run has enriched you with. Running is your medicine, as they say. However, you have to be well prepared to hit the trail, climb your favourite hills or explore new ones. And not only in terms of your physical condition! Rain and strong winds up on a ridge where you have nowhere to hide, water-soaked muddy terrain, rocks, descents or climbs – all these make trail running truly exceptional. But in order to fully enjoy it and avoid injury, it's always good to get quality footwear.
The world of running has been changed a lot by technologies, and there are some new trends in trail running as well. The second half of this year is clearly about trail running, so here we are with the very best tips provided by seasoned experts that should definitely make it into your trail running equipment.
Salomon Wildcross from the legendary Cross collections is a great example of what we mean – hot stuff! Its excellent traction in water-soaked terrain thanks to its new Contagrip outsole with strategically placed rubber lugs enables you to maintain your pace without ever having to slow down. The waterproof Gore-Tex upper and lateral SensiFit wings keep your feet securely in place and dry, which you'll surely appreciate. And the shoe features an 8mm drop adjusted to its entire body. All these make the shoe perfectly stable!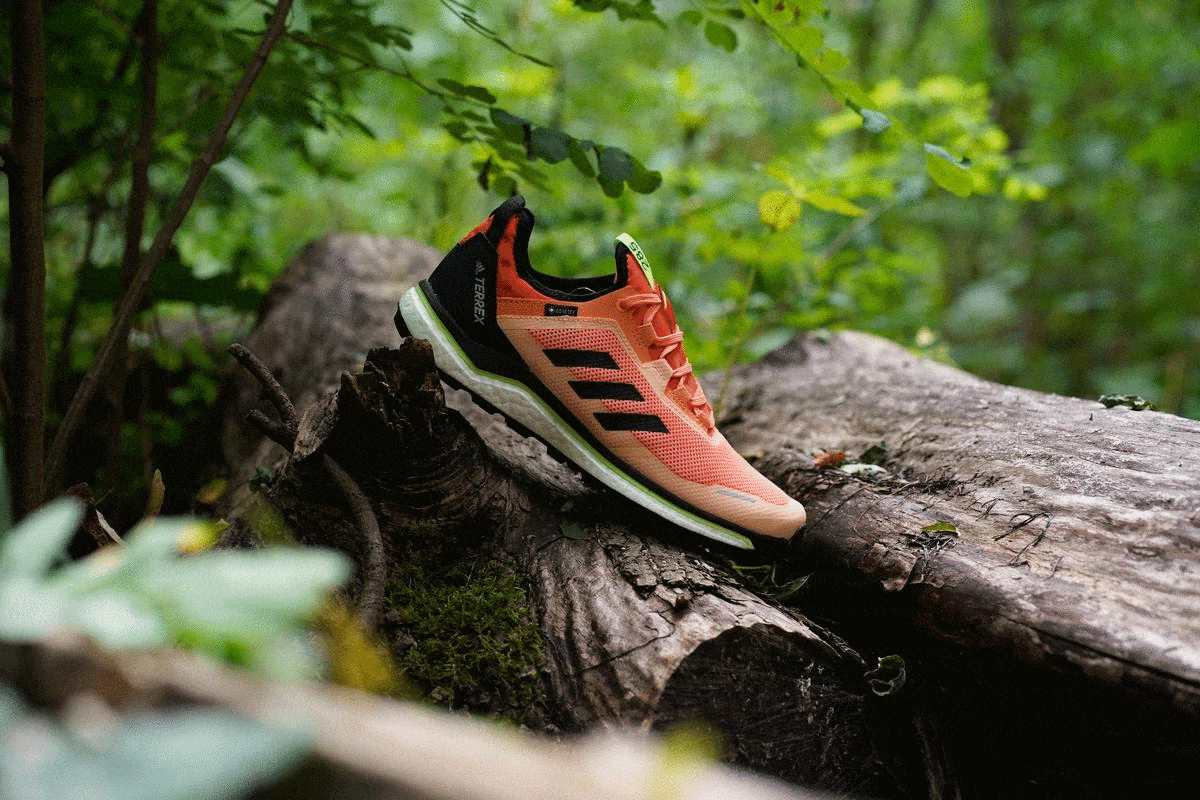 The new Terrex collection from adidas is simply packed with technology. Its Agravic Flow Gore-Tex shoe doesn't care whether you run on pavement or in the woods – it easily handles both. Its waterproof Gore-Tex upper is designed for wet conditions and is complemented by a Continental outsole to make your running experience truly excellent. And its boost midsole will make you feel comfortable and provide you with endless energy when climbing or ascending rocky terrain. Agravic Flow is available on our website in various colour combinations for both men and women.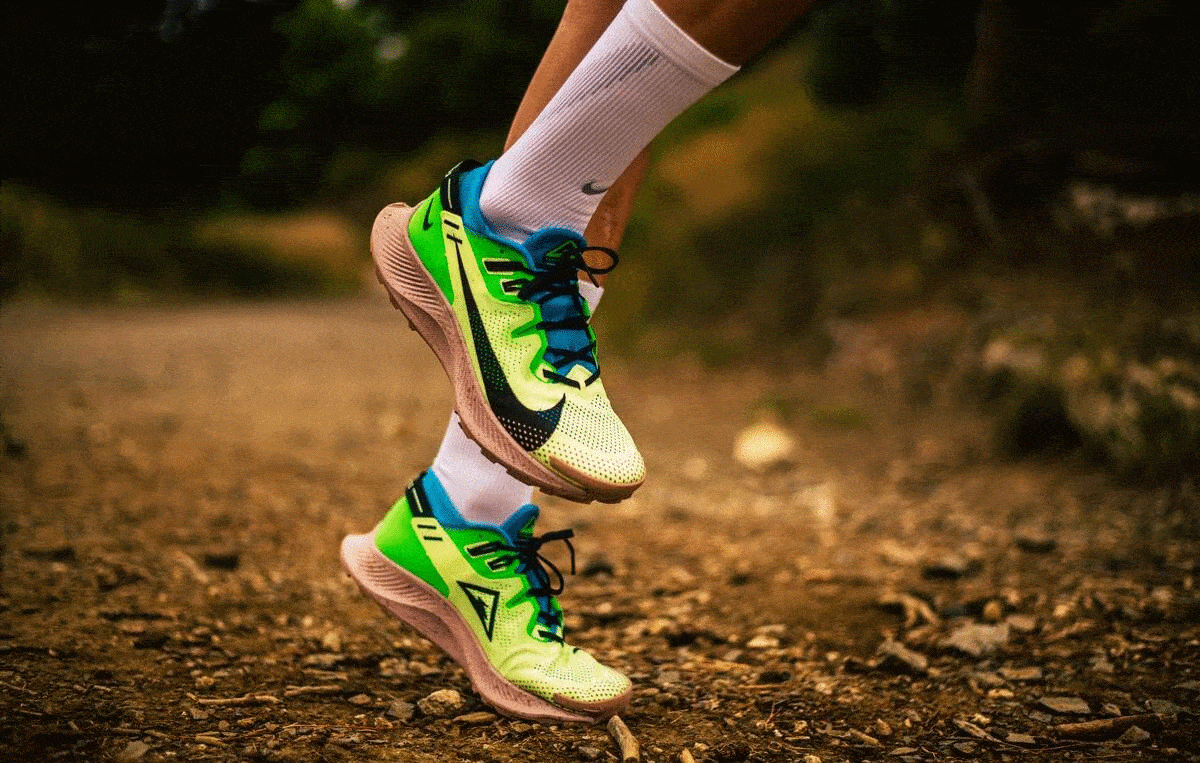 The acclaimed Pegasus 36 Trail is followed by Nike's Pegasus Trail 2. The excellent comfort provided by this shoe is to a huge extent a result of a full-length Nike React midsole. It makes your step soft and provides stability on rocky terrain. And no, an outsole like this doesn't lower the shoe's level of comfort; this rubber outsole makes you feel stable in any conditions. Its double knit upper perfectly hugs your foot, and the waterproof tongue and collar around the ankle keep you dry. Nike has launched its Gore-Tex version as well, soon available on our website.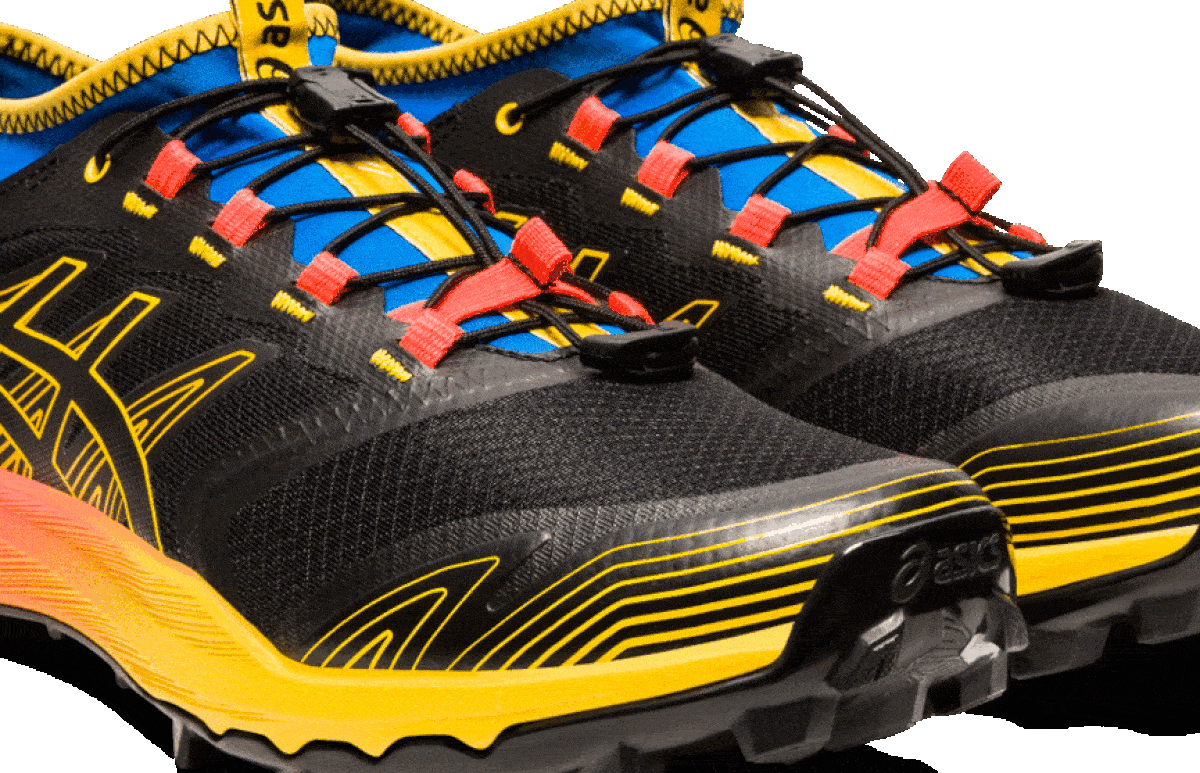 Asics has come up with a refreshed Fujitrabuco Pro shoe. Its special Monosock hugs your foot and keeps it securely in position as well as dry. When your fingers are too cold, it's always hard to lace your shoes, so you'll certainly appreciate that you just need to simply pull at its lacing to do the job. And the best feature is its absolutely fascinating outsole! The special rubber plate makes sure no rocks or roots pierce and reach the midsole, protecting you from injury. Its rubber lugs are specially placed and shaped to handle climbs as well as ascents. The FlyteFoam makes its midsole so far the lightest one by Asics, and helps you save energy.


Durability and comfort. A proper job combined with experience gained in the sport shoe industry helped create the new Inov-8 Terra Ultra G 270 shoe. With twice as much cushioning as TERRA ULTRA, it weighs a mere 10 grams more. The way it handles terrain and remains stable is simply perfect. Its upper made of mesh and rubber was tested in the most demanding of conditions for several months. With its TERRA ULTRA G 270, Inov-8 has pushed the trail running experience to an unparalleled level.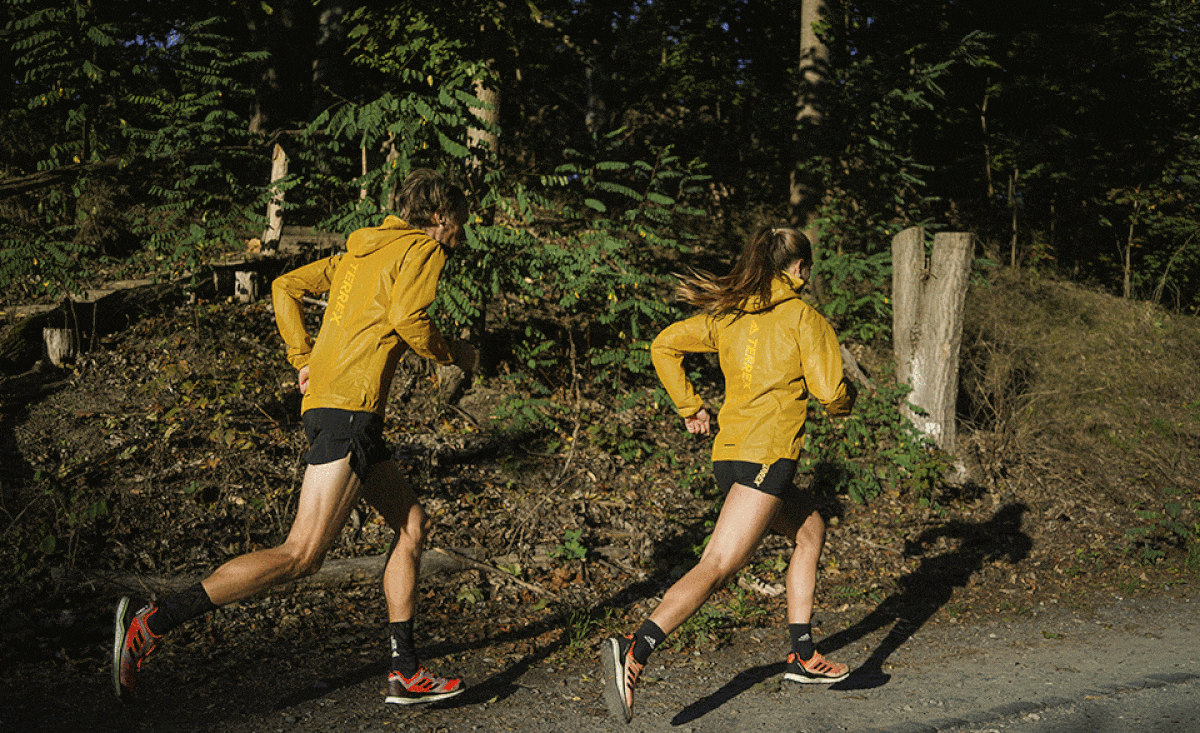 Yes, the adidas Terrex collection is just packed with excellent new functional technology. If you are looking for a quality running jacket, make sure to spend your money well onan adidas Terrex Agravic Rain, featuring waterproof and windproof RAIN.DRY material, pre-shaped sleeves, cuffs, and elastic hood. When the sun emerges in the sky again, though, simply fold the jacket up into its pocket.

Trail running is about dozens of kilometres in mountainous terrain, and requires several necessary things you simply have to carry. Also, a backpack shouldn't slow you down and everything should be ready at hand, so you need to choose the right one. And you can't go wrong choosing Salomon Advance Skin 5 Set. It features a convenient 4D running pole holder, a pocket for a battery for your headlamp, a front zip pocket for your phone and two side zip pockets. It perfectly adjusts to the shape of your body and offers new hydration flasks that shrink as you drink. Of course, it features reflective elements to keep you safe when it gets dark. Julien Choirier was wearing this backpack when he won his UTMF race.
Well, this is just a short selection and several tips on how to hit the trail and what to wear this season. See our website to find the most recent products from the world of trail running. Enjoy your runs.
Michal Janák - Top4Running
---