How to strengthen the muscles on your feet with Nike Free
Paul Schmidt-Hellinger is a doctor working for Charité Sports Medicine as well as one of the fastest marathon runners in Germany. As a Top4Running expert, he explains the most important things about the muscles in your feet.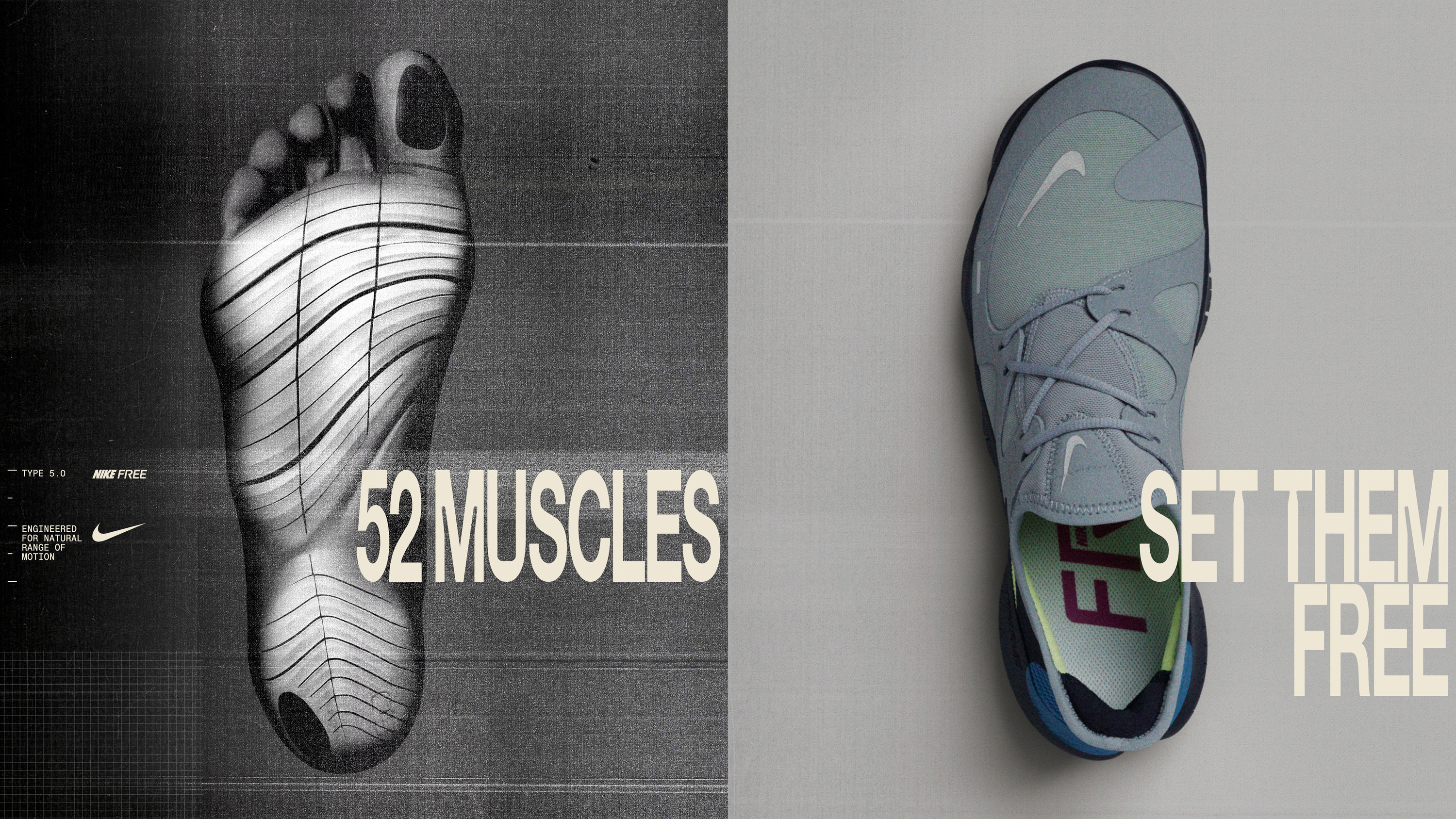 When we run barefoot, we use the muscles in our feet much more intensively than when wearing running shoes. With the correct training plan, barefoot has the potential to prevent injuries and make you faster.
A classic running shoe is rather rigid and protects your foot from excessive strain, so the muscles on your feet aren't used as much and may stop developing. Also, the arch which works as natural cushioning partially drops which may lead to flat feet and overpronation and often result in injuries related to too much strain. Runners can easily become addicted to wearing pronation shoes. If you only wear stability shoes and have your feet all wrapped up in padding and with good suspension, your performance may stagnate and you may get injured and frustrated. Using the support helps with inborn foot defects or defects caused by being overweight. However, it won't fix the cause of the problem with insufficiently developed foot muscles. And the gymnastic foot exercise recommended by the orthopaedist is often boring and thus hardly ever done.
I remember that as children we were forbidden to run on the lawn to avoid getting stung by a wasp or catching a chill. Fortunately, I worked on my muscles at least a bit at regular beach volleyball trainings in the new hall of my former athletics club.
In general, this wasn't an issue at the turn of the millennia, when I was young. When "flats" (flat racing shoes) or running spikes emerged, they made both your feet and your calves hurt. And if you pushed too hard, you could get injured. For example in 2003, at the end of the season, I suffered from tibial stress syndrome, a frequent injury for beginners after their first races; if you neglect it, it can persist for one or even two years. Luckily, I went to the Baltic Sea for vacation and enjoyed a "nature therapy" – cold seawater, sunshine, and jogging on the beach.
This experience motivated the professional runner in me to keep doing something for my muscles. One of the activities I started doing was foot gymnastics in the sauna.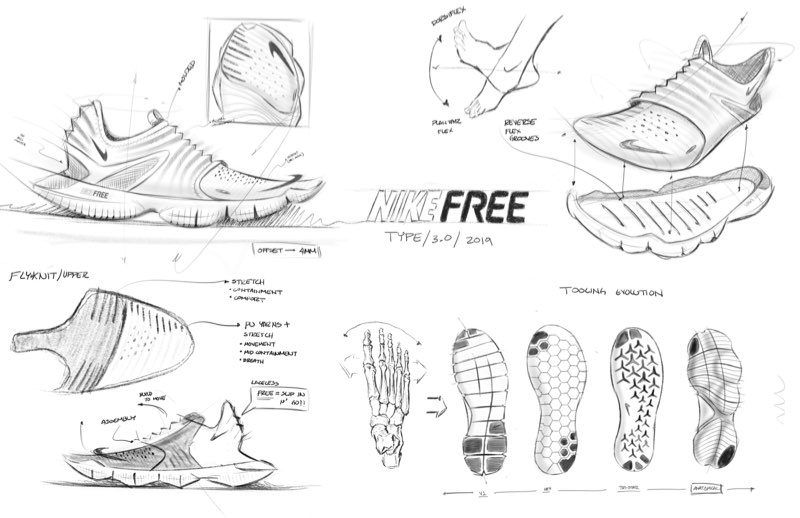 While I was a freshman at the faculty of medicine (2004) and getting familiar with the rules of anatomy, the first Nike Free entered the market. This topic has been very much discussed and developed since then. In the last 22 years I've been actively doing sports, my experience and knowledge have developed and deepened. Since I moved to Berlin and became rather well-known in the community of runners, Nike has been interested in my opinions. Nike Free has been tested and developed for over 15 years.
Barefoot running can increase the volume and power of the muscles in your feet. In general, better muscle coordination lets you better absorb impacts on each landing and reuse the energy spent. If you wear shoes like Nike Free for your training sessions, you can get very close to barefoot running.
What is Nike Free 2019 like?
Thanks to its asymmetrical outsole, the new Nike Free shoe even better adjusts to the shape of your foot to enable runners to take off at the same angle as when running barefoot. With the new Nike Free RN, Nike promises 26% more flexibility than with the previous model; this was achieved mainly thanks to deep grooves reaching up to the midsole. In my opinion, these grooves on the new Nike Free RN are even better adjusted to the anatomy of the foot. Also, the foot joints now have more space to distribute the pressure thanks to the special shape of the outsole.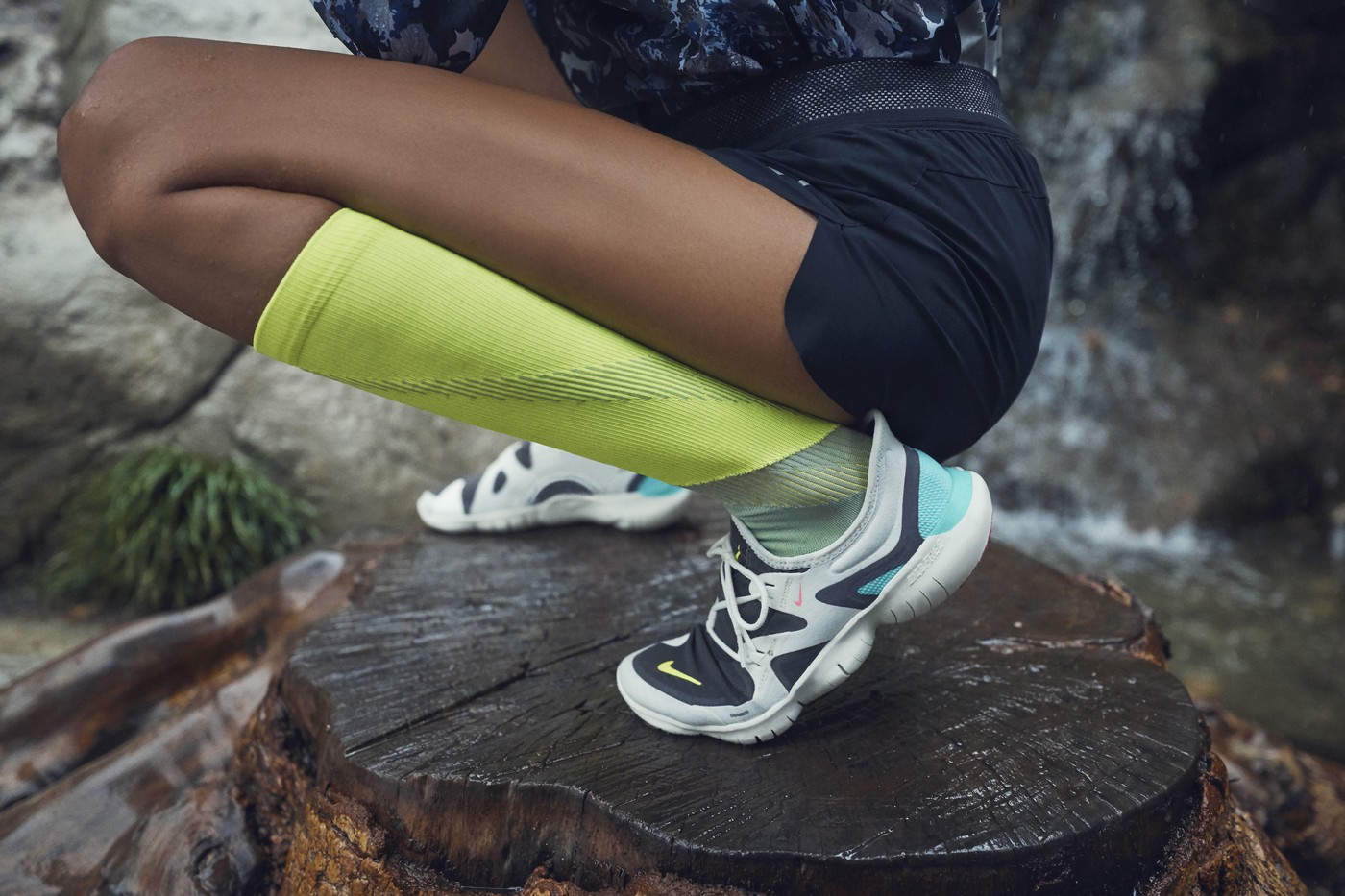 This feature then determines the form, which is exactly what motivated the designers to create this shoe – to create Nike Free as a training tool and pay tribute to feet and their natural movement. Wearing the Nike Free shoe is about merging practicality with anatomical design. You may have noticed I'm a big fan of this new shoe – that's because its design simply stands out! J
I must admit Nike creates things that work very well while looking pretty cool, thus setting new trends. And I happily support this trend.
Having strong foot muscles helps you prevent injuries as well as run faster. With barefoot running, you should start slowly so your legs get used to the different type of strain.
Currently, I'm at the first training stage, so I wear Nike Free to walk to my office. After that I'm going to run short distances, such as warm-ups, to let my feet get used to the shoes. At Nike, they listened to us and created a training plan for Nike Free which can be downloaded below.
Nike Free isn't supposed to serve as your primary shoe. You should have several pairs of running shoes and only add Nike Free to them. Also, this shoe may easily become a part of your everyday life; it's comfortable to walk in and you can wear it for your everyday short training "run" to catch a subway or tram on your way to work. This way, weekend runners may work on their muscles even on workdays, and those who don't really run can add the first 100–300 metres to their daily routine. Just remember not to push too hard!
Here's an example of a training plan used to gradually adjust your feet to the new type of strain: