adidas Ultraboost 19
adidas introduces its new Ultraboost 19 running shoe, the most responsive version of its iconic shoe yet. Its unprecedented amount of energy return has led to a completely new concept of running.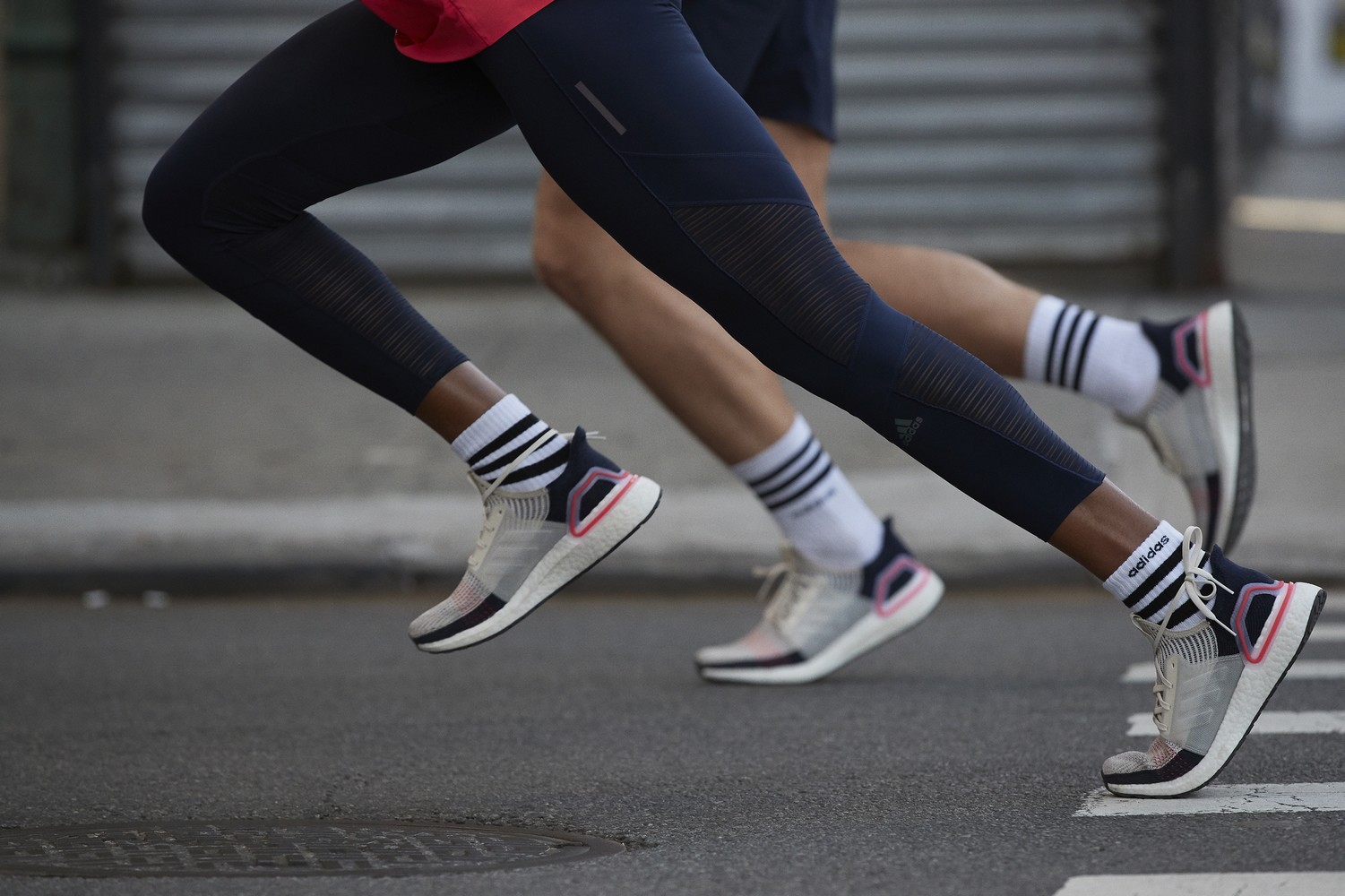 When working on the new Ultraboost 19 shoes, designers and developers from adidas cooperated with thousands of runners all over the world. Together, they simplified the construction of the original Ultraboost shoe, cutting down the number of its components from 17 to a mere 4 functional components to ensure maximum comfort and performance. They succeeded in creating a lighter construction and a silhouette with active rebound for a brand new experience of running in the urban jungle. This highly-functional neutral running shoe offers unrivalled comfort and energy return. Light and dynamic, adidas Ultraboost 19 is produced using motion weave technology. It's also flexible and strengthens your foot very well. Its close-fitting construction copies the shape of your foot to reduce the pressure in the most critical places.
New features of the new design and 4 construction elements of adidas Ultraboost 19
Optimized BOOST technology. Its midsole contains 20% more BOOST capsules to provide the most active response ever and more energy in every step. The more energy you spend when landing, the more energy you'll get back.
This works hand-in-hand with its Torsion Spring technology, a brand new stabilizing element placed in the midsole which supports landing and take-off dynamics. As a result, it prevents any energy loss when transitioning between individual phases of the runner's stride.
The 3D Heel Frame brings a perfect combination of flexibility and support for stable landing as well as taking off, and for more confident running in general.
Its seamless and breathable adidas Primeknit 360 upper pleasantly hugs your foot like a second skin. Its functional yet light construction ensures targeted support.
The adidas Ultraboost 19 also features an improved, flexible Stretchweb outsole that works with the Continental rubber to deliver extraordinary grip on both wet and dry surfaces.
The adidas Ultraboost 19 shoe was inspired by and created for a new era in running, characterized by performance, creativity, openness and sharing, but mainly by efforts to change ourselves as well as the world around us.
Available for both men and women and in several colourways from February 2019.