Maurten - innovative hydrogel technology
On October 12th 2019 the World witnessed sports history.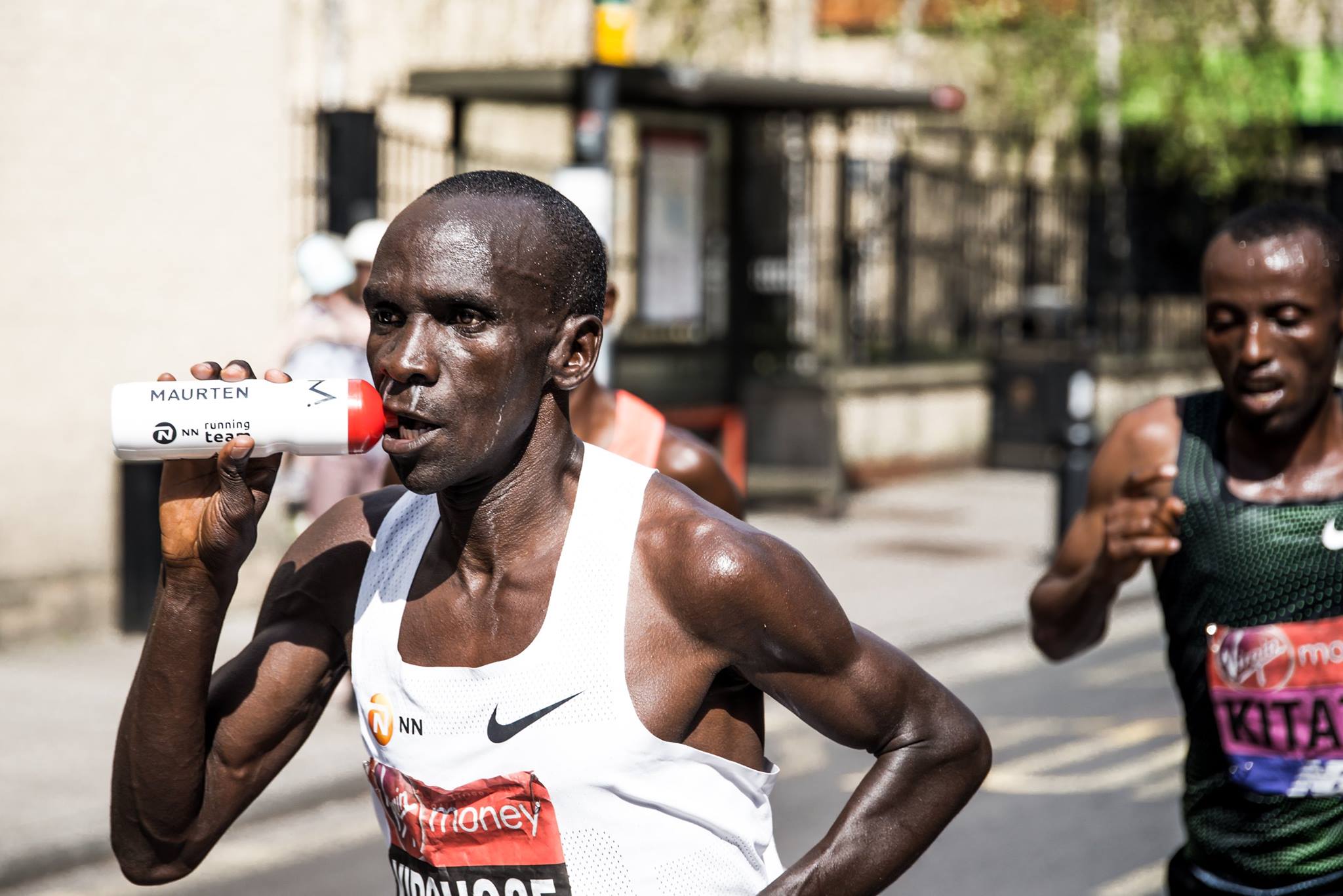 Eliud Kipchoge broke the 2-hour marathon barrier and finished the 42,2 kilometres in one hour, fifty-nine minutes and forty seconds. In 2018, when the World Record was made in Berlin, Eliud Kipchoge used Maurten *Gel 100 for the first time. Since then, Kipchoge's been using Maurten as his sport nutrition. Not only Eliud Kipchoge but also other world athletes such as Jan Frodeno, Kenenisa Bekele, Mo Farah, Ashete Bekere, Vivian Cheruiyot complement Maurten during their races.
Maurten products are based on hydrogel technology. A hydrogel is a biopolymer- and water-based structure with very small pores. As a three-dimensional network with the ability to hold water, it looks and behaves a bit like a kitchen sponge. In Maurten, they've filled the structure with the most efficient source of energy around – carbohydrates. The hydrogels in our sports drinks are built from the combination of two natural ingredients: Alginate (extracted from the cell walls of brown algae) and Pectin. These two dietary fibers have been used for decades within the food industry. Combined under precisely the right circumstances, alginate and pectin form a pH-sensitive hydrogel.

Neither Maurten gel nor drink contains an additional flavor. Everything is so natural and you can think about what Maurten taste reminds you :)
Maurten also does not support added colorants or preservatives. The products are made of truly natural ingredients. Nothing unnecessary extra.
Maurten Gel - the hydrogel technology enables a smoother transportation of carbohydrates through the stomach to the intestine where the carbohydrates are absorbed. The hydrogel is formed in the acidity of the stomach – but the GEL 100 is a hydrogel formed in production, by combining sodium alginate and calcium carbonate under exact conditions.
Maurten Drink - mix the drink with water, and you'll have a liquid sports drink containing high concentrations of carbohydrates. The drink instantly converts to hydrogel in the acidity of the stomach, encapsulating the carbohydrates. The hydrogel then enables a smooth transportation of the sports drink through the stomach to the intestine where the water, salt and carbohydrates are absorbed.
Are you wondering how Maurten tastes? Will it affect your performance? Let's try it and see the results! :-)
Top4Running Team