Do you love to run distances up to 10 kilometres? Are you looking for a new running shoe for your race day? Then you should definitely check out Puma's latest road running shoe: Fast-FWD Nitro Elite!
The new running shoe carries groundbreaking engineering with a game-changing midsole, combining Carbon Fibre PWRPlate and NITROElite, to be a track-spike for the road.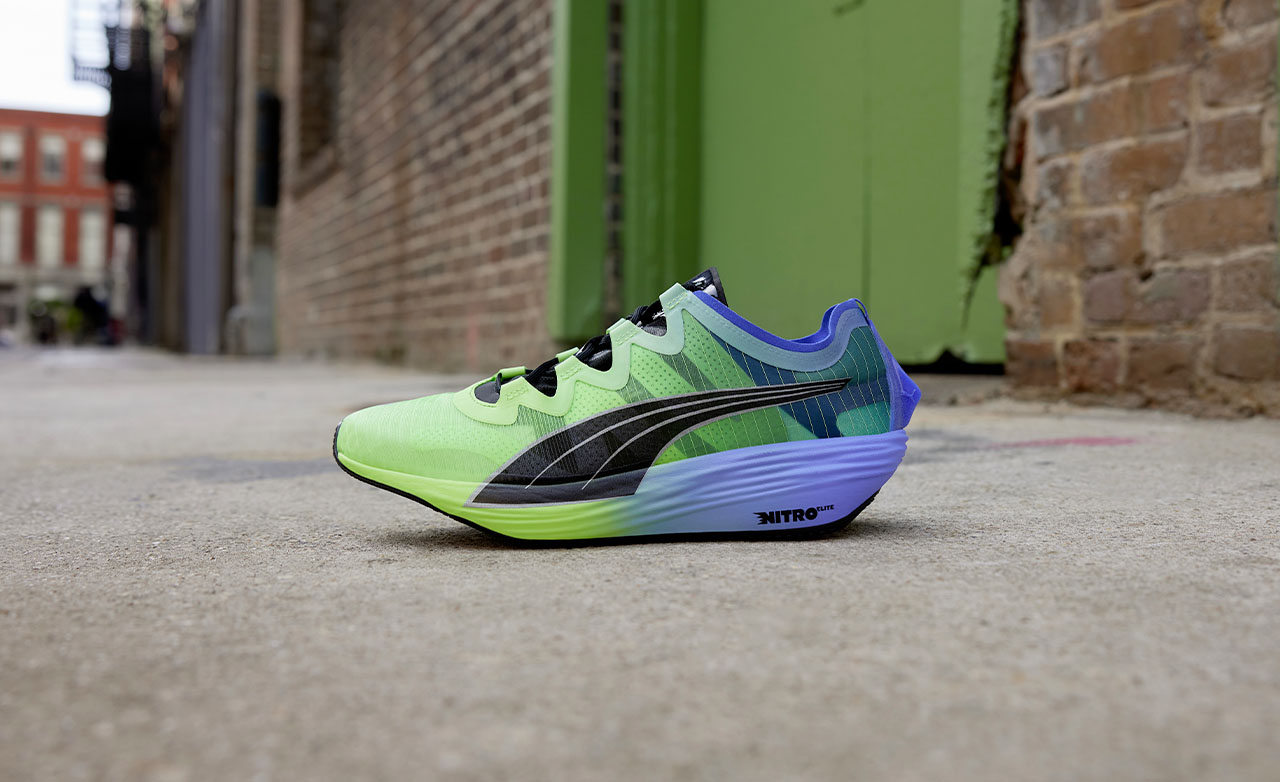 The thermo-formed carbon fibre PWRPLATE extends the full length of the shoe, to increase the lever effect and maximize the propulsion of each step.
The NITRO ELITE consists of premium materials that are injected with super-critical nitrogen, creating a foam that is light, cushioned, absorbs shock, and returns energy.
The undercut forefoot and heel are designed for the runner looking for innovation and speed to race short distances.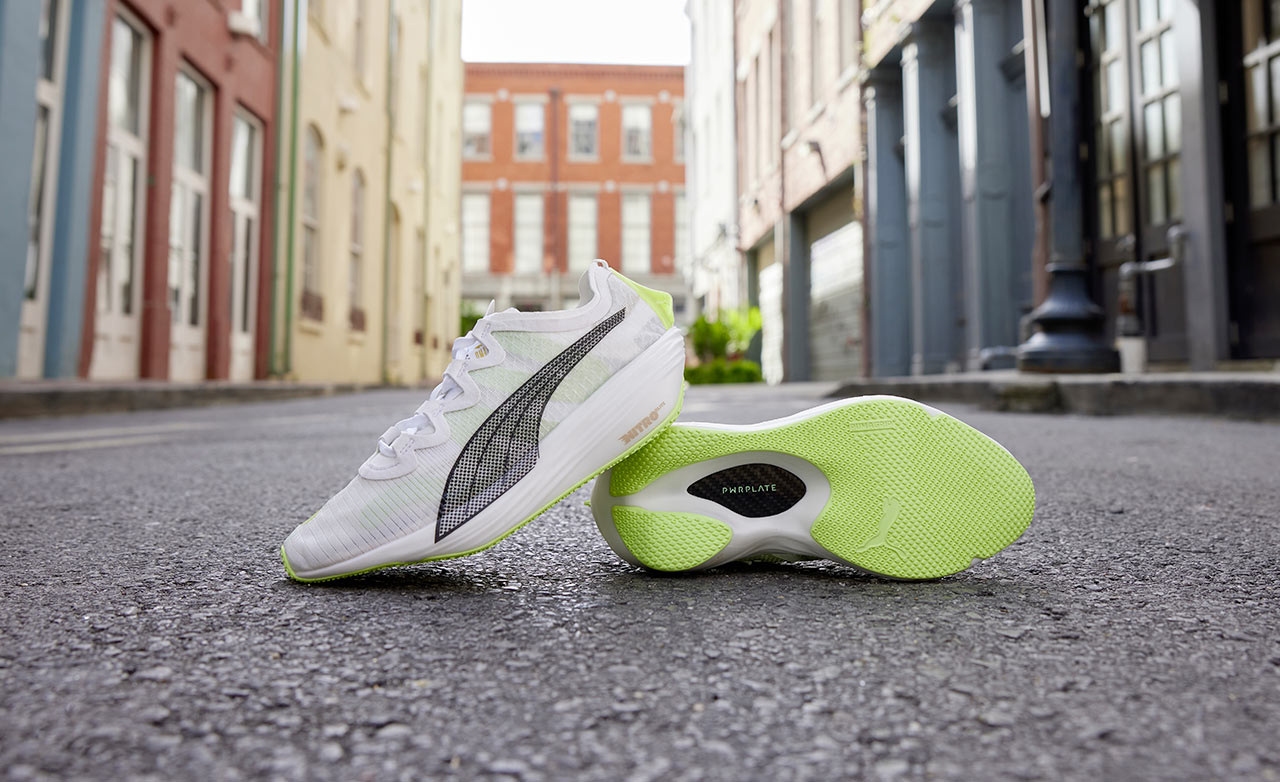 The PUMAGRIP is made of durable rubber and offers multi-surface traction and the whole shoe has an ultra-light mono mesh.
The Fast-FWD Nitro Elite weighs only 191g and has a drop of 9mm (stack 27mm/36mm). The Fast-FWD Nitro Elite is available for 220 euros.