Vaporfly and Alphafly - Athletes around the world love these shoes by Nike. During the development of the Vaporfly, the focus was primarily on the marathon. With Nike''s latest shoe innovation, the brand is now focusing on medium-length distances.
"I love the Vaporfly, it is my favorite shoe, but for me to go for the 10k world record I think a lighter shoe is ideal", says Geoffrey Kamworwor who already ran a fast 58:01 in the half marathon.
And this is where the Nike Streakfly comes in. It is an ultralight racer and elite trainer for short distance road-racing. It's built for speed, not for distance. Compared to the Nike Vaporfly and the Nike Alphafly, it has a lower profile to let the athlete connect with the road. The surprise about a racing shoe in 2022? It comes without a carbon plate!
The Nike Streakfly, unlike the Vaporfly and Alphafly, gives the runner a lot more contact with the ground and really only gives comfort where it is needed. The midsole uses the same ZoomX-foam found in Nike's carbon shoes for a soft, lightweight and responsive run. The Streakfly does not have a carbon plate though but instead has a Pebax plate. This provides the feeling of stability while pushing you forward in every stride. In addition to this, the Streakfly has a super lightweight mesh upper. With an offset of only 6 mm, it gives a super light and direct running feeling to the ground.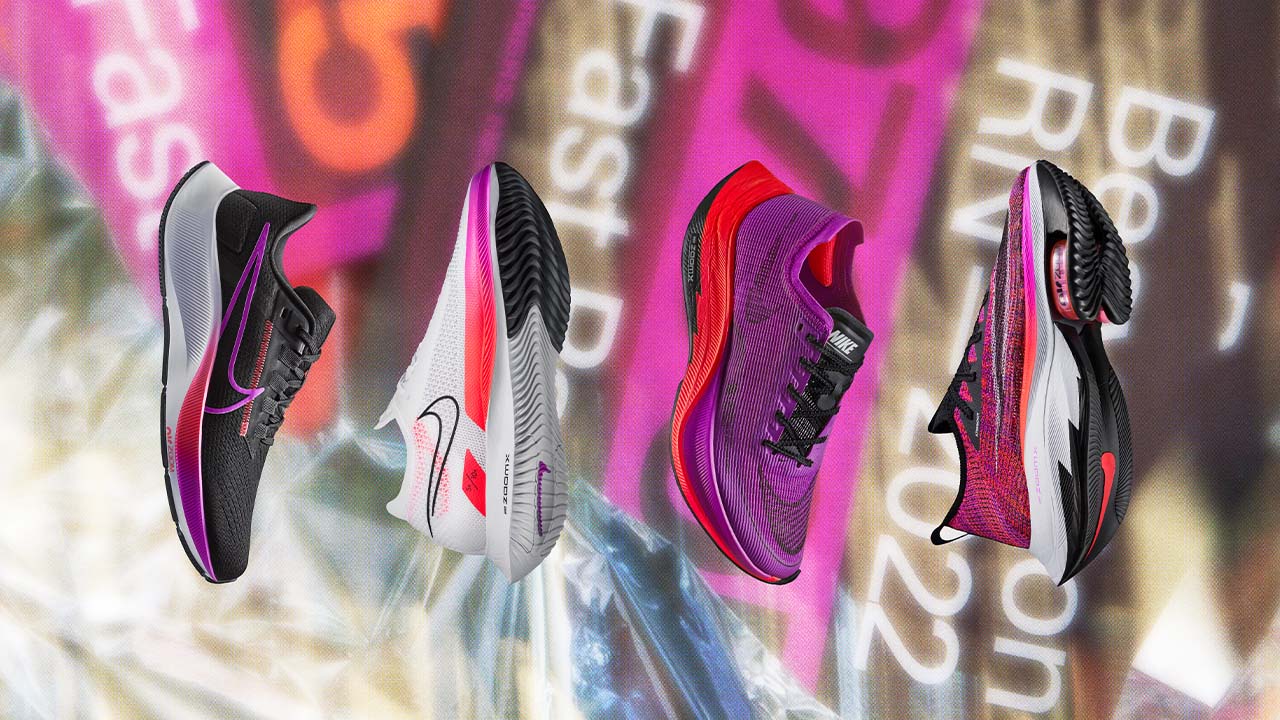 Price-wise, the Nike Streakfly is the most affordable of the Nike Road-Racing Shoes. In addition to this, it is very direct to the ground and a stable shoe, ideal for shorter races.
| | | | |
| --- | --- | --- | --- |
| Nike Racing Shoes | Streakfly | Vaporfly | Alphafly |
| Offset | 6mm | 8mm | 4mm |
| Weight | 160g | 195g | 209g |
| Tooling | TPE ZoomX, Midfoot Shank | PBAX ZoomX, Carbon fiber plate | ZoomX, Carbon fiber plate, Zoom Air |
| Upper | Circular knit | Engineered knit | Atomknit |
Check out the top4running store in the near future and be the first to get hands on the new Nike Streakfly!