Nike Pegasus is a running shoe with a 40-year history and has always been appreciated by athletes looking for an "all-around" shoe.
It can offer speed when needed, but also cushioning for slower workouts.
I have had the opportunity to try as many as 19 versions of this shoe over the years, and I can say that the Nike Pegasus 40 is one of the best.
The three key points of this shoe are:
1. Midsole responsiveness
2. Stability
3. Versatility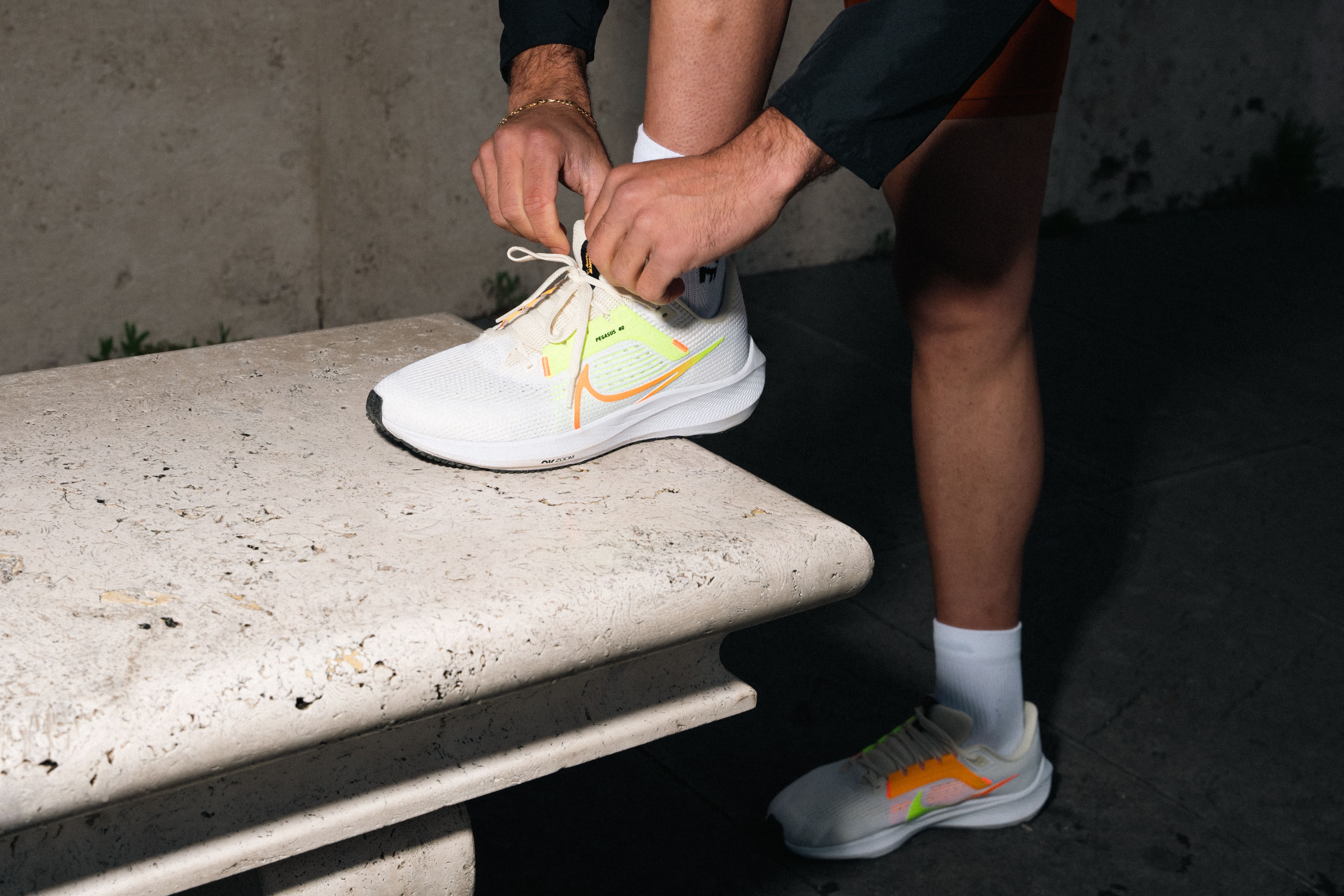 How is it different from the Pegasus 39?
The Pegasus 39 was already a well-executed shoe that was difficult to improve upon, but the Pegasus 40 offers even more comfort thanks to a slight overhaul of the upper. The upper is slightly thicker and features new lacing, making it even more comfortable.
The revisited upper has resulted in a slight increase in weight, but it is not felt during running.
The responsiveness of the midsole remains excellent, and the outsole with its "waffle" design provides grip and performance. I was able to test these shoes in challenging conditions during runs in the London rain, and they proved reliable.
The Pegasus 40 is suitable for both beginner and experienced runners looking for a reliable choice for all types of training.
Review by Simone Luciani - Escoacorrere