Nike Pegasus UTMB Trail
The popular Ultra-Trail du Mont Blanc mountain marathon starts next Monday and Nike has come up with a trail version of its sought-after Nike Pegasus shoe, released in a limited edition to celebrate this global feast of mountain trail running.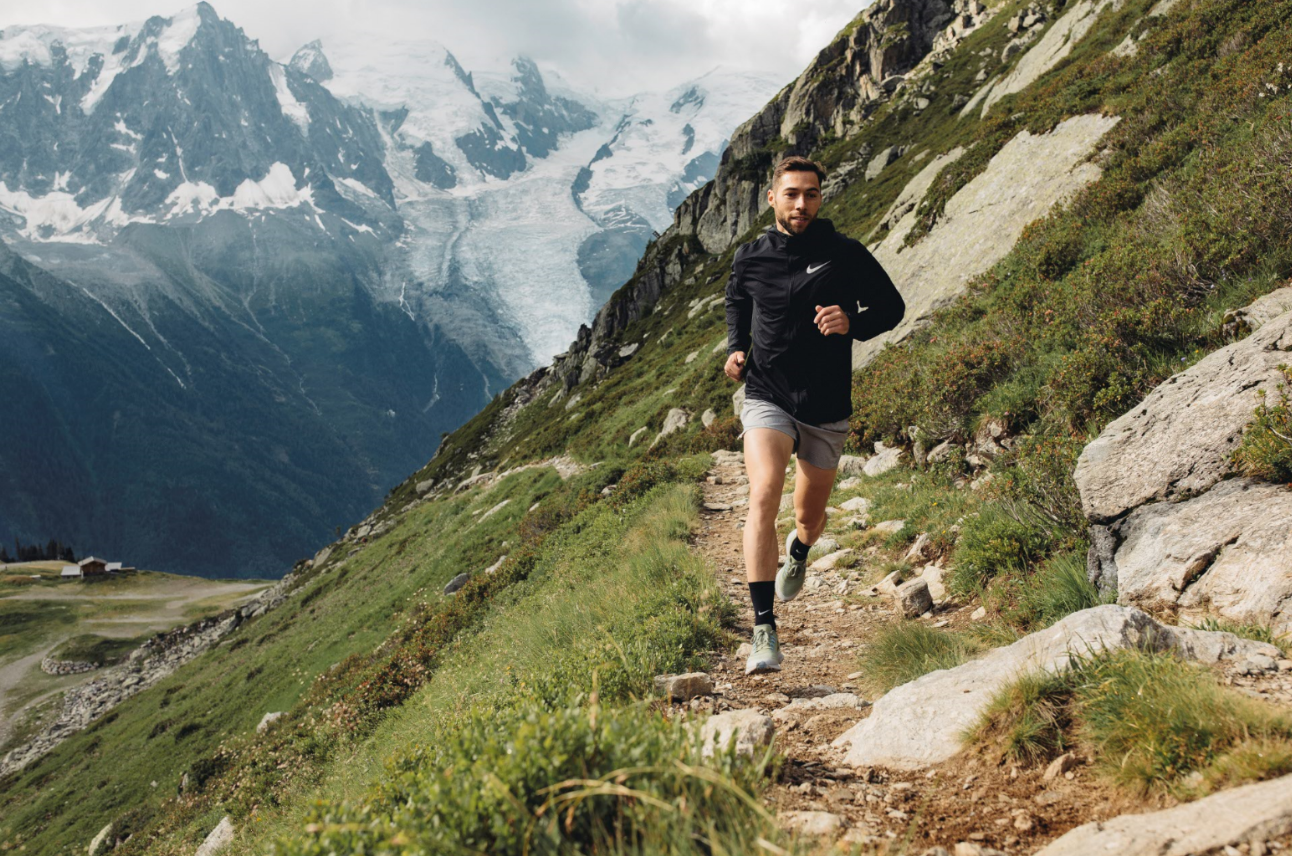 The route leads across France, Italy, and Switzerland, and the flags of these three countries are depicted above the heel, and the entire route of the race, together with the map of the borders between the countries, are depicted on the insole.
Another detail is the route elevation of the entire 166 kilometres long ultra-marathon depicted on the tongue.
The UTMB race leads through two traditional locations: it starts in Chamonix (1035 metres above sea level) and leads to Pyramides Calcaires, the highest peak of the race. These two locations are shown on the heels.
The Nike Pegasus UTMB boasts a mesh upper to better wick away sweat and durable leather on both tip and heel, the areas exposed to intensive abrasion by branches and rocks. Also, these parts have their own Air Zoom units allowing correct reactions and stability on uneven surfaces. The outsole is lined with oversized eyes with flat peaks for better traction on wet and loose surfaces and for better and easy transition from trail to roads.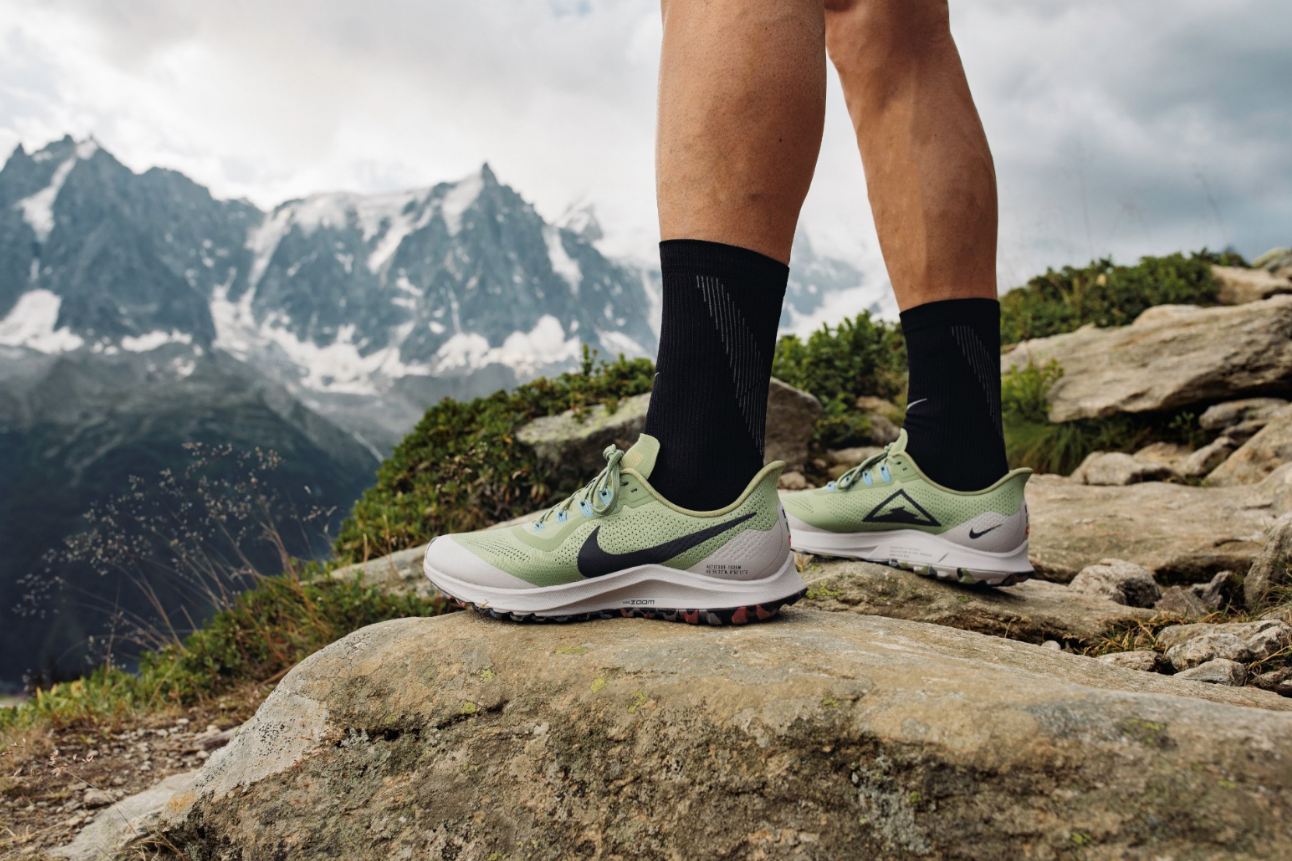 There's an excellent story behind the Nike Pegasus UTMB Trail which definitely makes it worth trying! Become a part of that story!