Nike Running meeting in Berlin
Last week Nike Running invited us to spend two days in Berlin, where we enjoyed a varied program, full of wonderful summer experiences.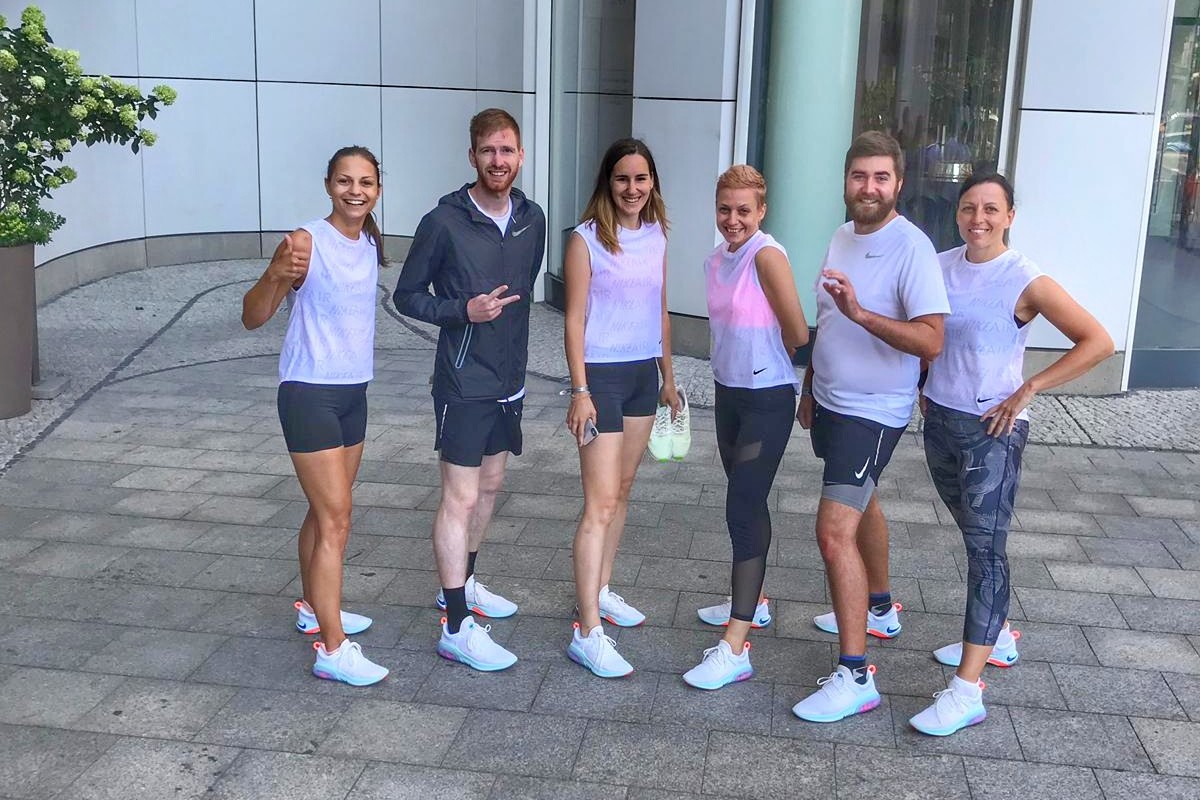 The main aim of the visit was to test the Nike Fast Pack, consisting of the Nike Pegasus 36, the Nike Turbo 2, the Nike Zoom Fly 3, and the Nike Vaporfly NEXT%, and learn some important facts about it.
One by one, we tried on each of these shoes to feel the difference in cushioning, energy return, and comfort of the upper. The motto and aim of the entire Nike Fast Pack edition is "to make every runner faster". It doesn't matter what kind of runner you are or how many kilometres you run; the Fast Pack has something for everybody.
Nike Air Zoom Pegasus 36 – an excellent shoe not only for road running, as it can handle even rather rough terrain as well. The Air Zoom unit along the entire outsole ensures sensitive cushioning and its rubber outsole improves durability and grip.
Nike Zoom Turbo 2 – the popular Pegasus featuring ZoomX foam used in the fastest Vaporfly NEXT% as well. The ZoomX foam has an excellent ability to conserve energy. Unlike the Pegasus 36, the Turbo 2 features a lighter material in its upper. The shoe is recommended mainly for road and street runners.
Nike Zoom Fly 3 – an excellent shoe for race performance. The carbon fibre outsole increases stability during the run. The midsole features Nike React foam which – in combination with a carbon plate – ensures flexible cushioning, keeping a brisk pace, and good durability. An excellent race shoe for most runners to help them break their personal records.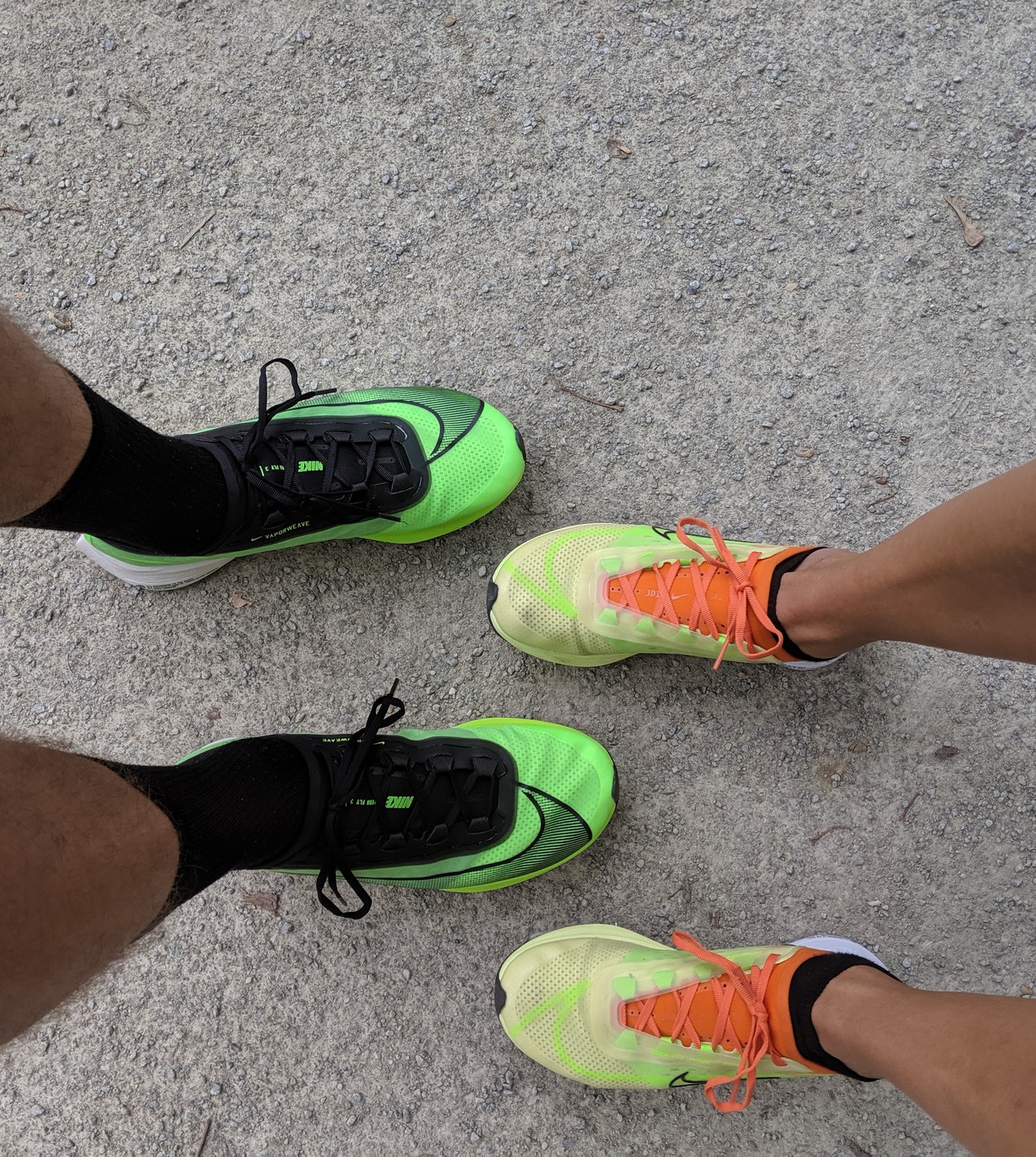 Nike ZoomX Vaporfly NEXT% – the fastest shoe by Nike features the largest volume of ZoomX foam for maximum energy conservation. The enhanced cushioning and reduced weight provide ultimate comfort. In addition, the shoe is covered in the innovative VaporWeave material, which is light, breathable, and extremely supportive. It also features enhanced side lacing to relieve the pressure on the upper part of the tendons.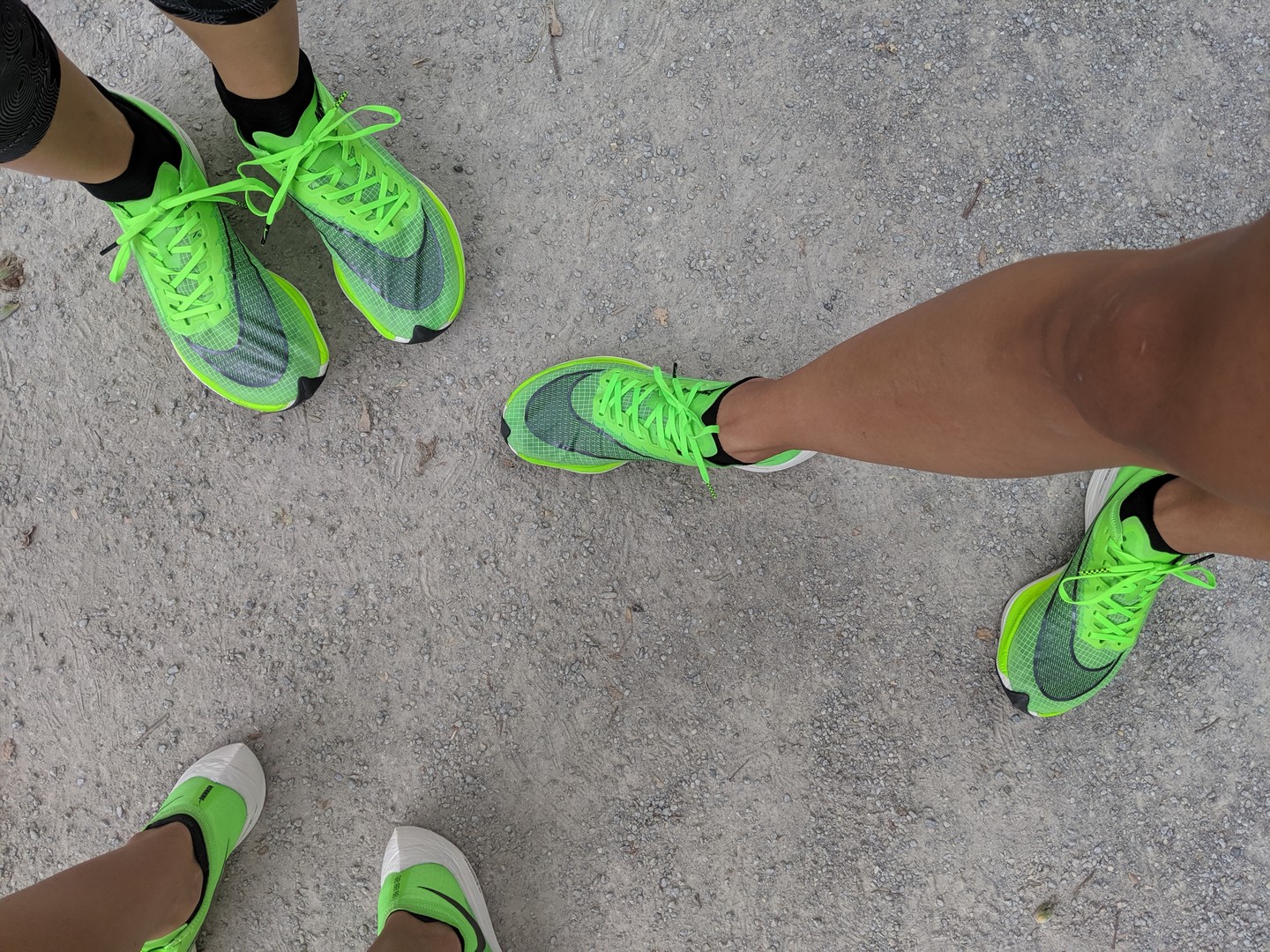 After a theoretical and then hands-on training, we had an opportunity to talk to leading Austrian athlete Valentin Pfeil who was preparing for the Berlin Marathon, the most important race of his season. We talked for an hour about his preparation, training, diet, and experience using Nike equipment. Simply the best source of inspiration any runner could dream of.
The weather was just perfect, so our "summer running meeting" was summer-like indeed, so we did some sports activities there as well. The last one was a team swimming race; at the finish line, the famous orange boxes were waiting for us, containing a surprise for the next day which was supposed to be all about relaxation and regeneration.
We started the next day with a run wearing the new Nike JOYRIDE, running across Berlin to a yoga studio where we attended a lesson on stretching and relaxing. After this morning full of active relaxation, we went to the Nike Studio where the Nike JOYRIDE shoe was officially introduced and described in detail to us.
The last lecture combined with a workshop was led by doctor Paul Schmidt-Hellinger who showed us some tricks for massaging our own bodies to promote quality regeneration and relaxing without having to see a physiotherapist regularly.
The way I see it, the Nike JOYRIDE is a true innovation and an excellent addition to your set of running shoes. The beads inside the outsole adjust to your feet almost like a bean bag, making your run much more comfortable, so you don't have to worry about taking a break after intense races. During your run, the Nike JOYRIDE takes care of excellent cushioning and energy return to prevent fatigue so you can achieve your planned mileage.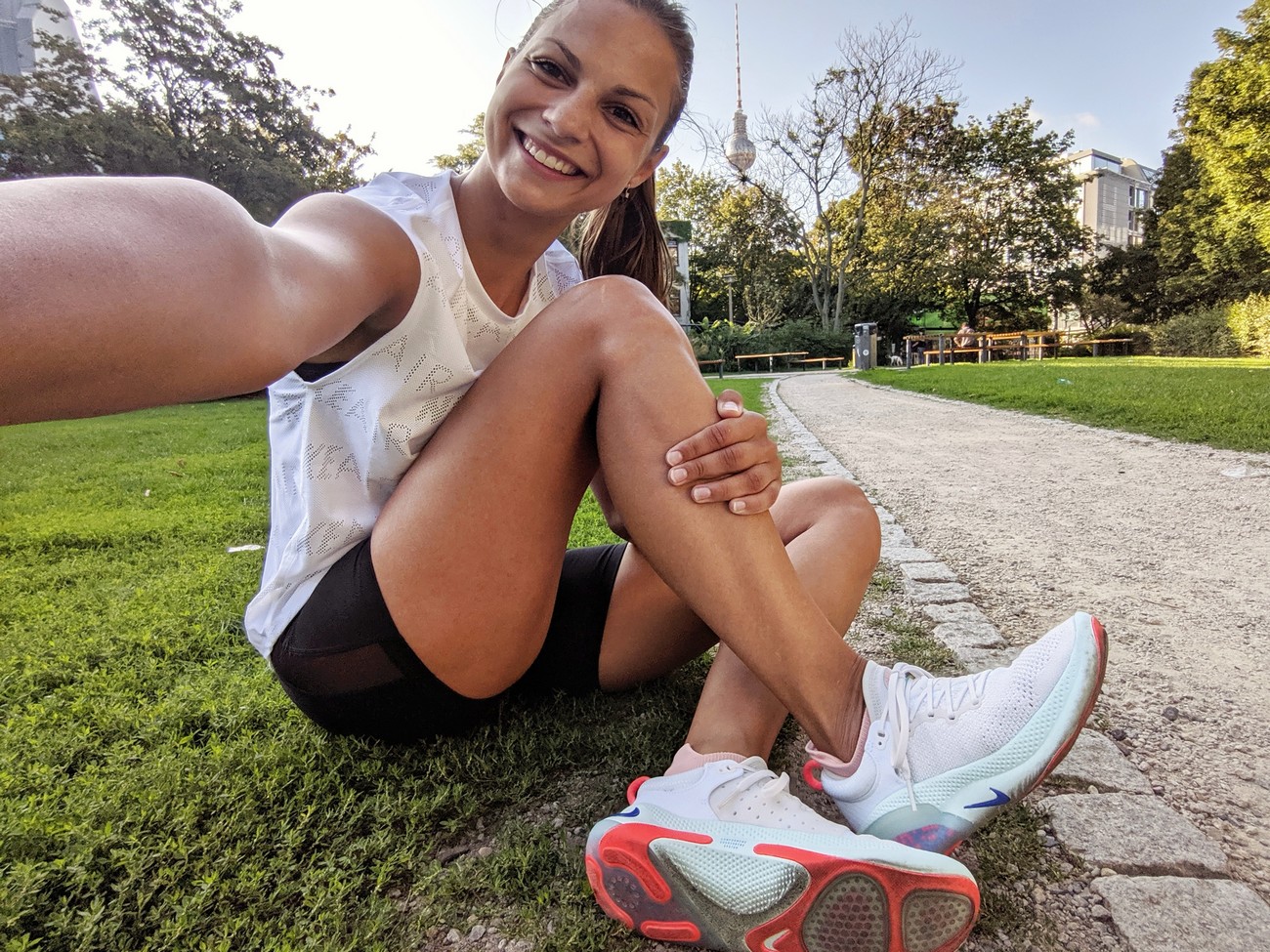 Our stay in Berlin was fun! We learned a lot of new things and got both inspired and motivated. We always pass everything on to you on our social networks, so don't forget to follow us on Instagram and Facebook.
Rejoice in running!