Nike Air Zoom Tempo NEXT%
Whether your goal is to reset a world record or simply outrun your personal best, race-day victories begin in training. The Nike Air Zoom Tempo NEXT% delivers measurable benefits to help you run more efficiently while bridging the gap between everyday training runs and racing.
"To help your body get ready for racing, this is a shoe to help you train for speed," says Elliott Heath, Nike Product Manager. "The idea behind NEXT% is the idea of continuously getting better."
Fueled by insights from the world's fastest athletes including Eliud Kipchoge, Nike developed the Tempo NEXT% based on learnings from our premiere racing shoe, the Nike Air Zoom Alphafly NEXT%. Watch the film and learn more about the incredible journey with athletes, designers, and innovators in making the Tempo NEXT%.

Exceptional Energy Return
Two Zoom Air pods beneath the forefoot provide efficient energy return and responsiveness as you run. Although Zoom Air is a longstanding Nike innovation, in the Tempo NEXT% the pods are isolated from the surrounding foam, which allows runners to experience greater energy return.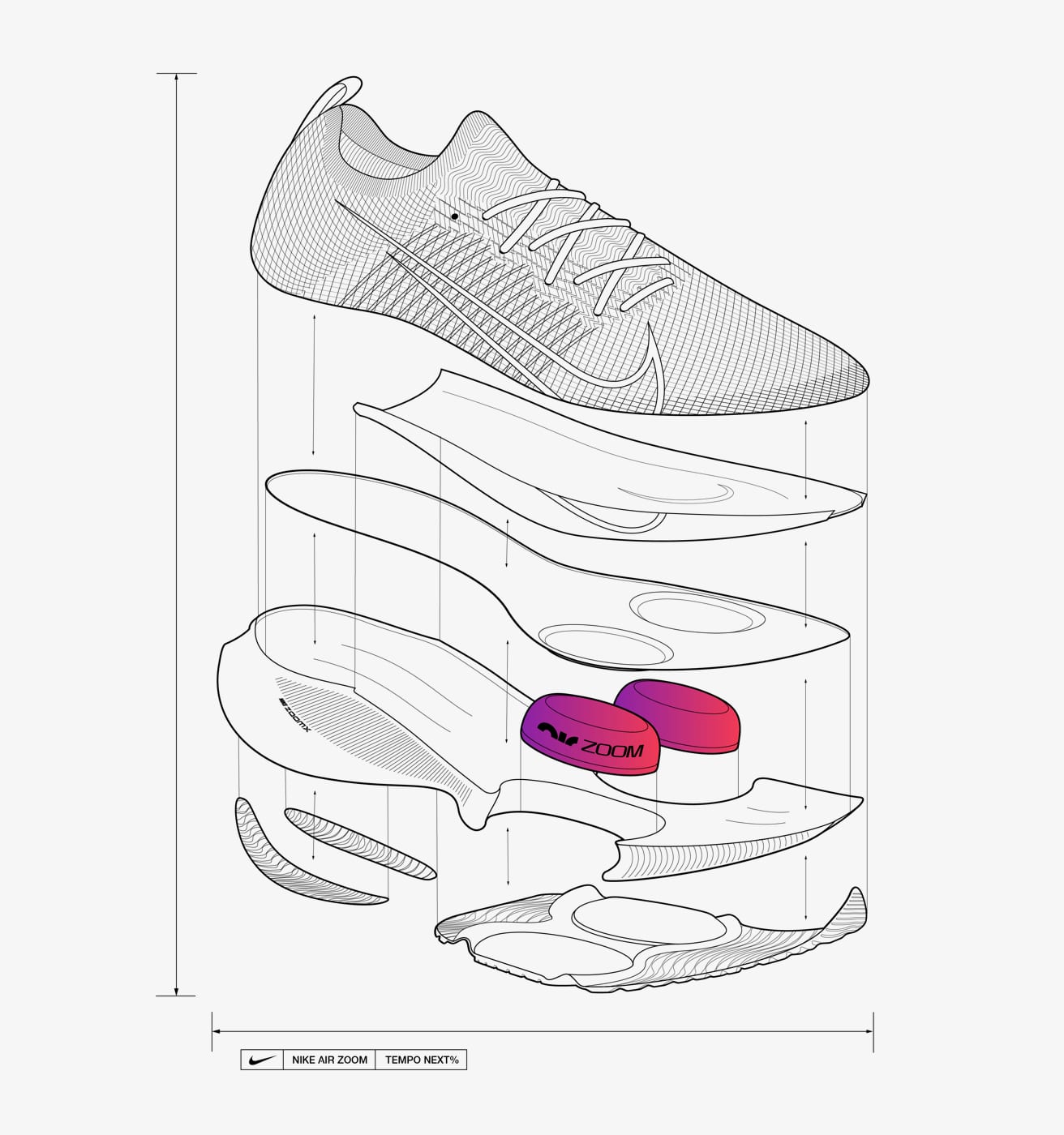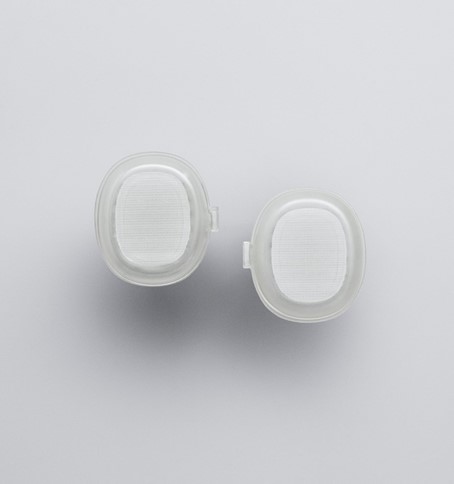 Propulsive Feel
A full-length plate in the midsole helps stabilize the Zoom Air pods while also providing a propulsive feel with every stride. The difference between this plate and those in other Nike racing shoes is that the one in the Tempo NEXT% isn't as rigid, which allows your foot to build strength over the course of training.
Responsive Durability
The midsole of the Tempo NEXT% contains ZoomX foam in the forefoot and React foam in the heel. The result is a one-two punch of responsiveness and energy return up front with superior cushioning and durability where you need it most.


FlyEase
The Tempo NEXT% is available in a FlyEase model that features a collapsible heel for a quick and easy hands-free entry suitable for runners of all abilities. The lace-free design also includes a one-handed tighten and loosen mechanism.
Lightweight, Breathable Flyknit Upper
Using seamless construction methods, the Flyknit upper of the Tempo NEXT% is lightweight and provides a secure, breathable fit. An integrated tongue stays in place once it's tightened, while an offset lacing system allows for natural movement as you run.
Nike ZoomX Vaporfly NEXT%
The Nike ZoomX VaporflyNEXT% is the fast you've never seen—or felt—before. By combining two most innovative technologies, Nike ZoomX foam and VaporWeave material, it's the fastest shoe Nike has ever made.
All-new Nike Vaporweave Material
New VaporWeave material is insanely strong and crazy lightweight. It's also water resistant so go ahead and pour water over your head—these shoes won't soak it all up.
A Midsole Made For Speed
Added Nike ZoomX foam in the forefoot delivers exceptional energy return.
A Built-In Secret Weapon
A full-length, carbon fiber plate underfoot provides a propulsive sensation to help you push the pace.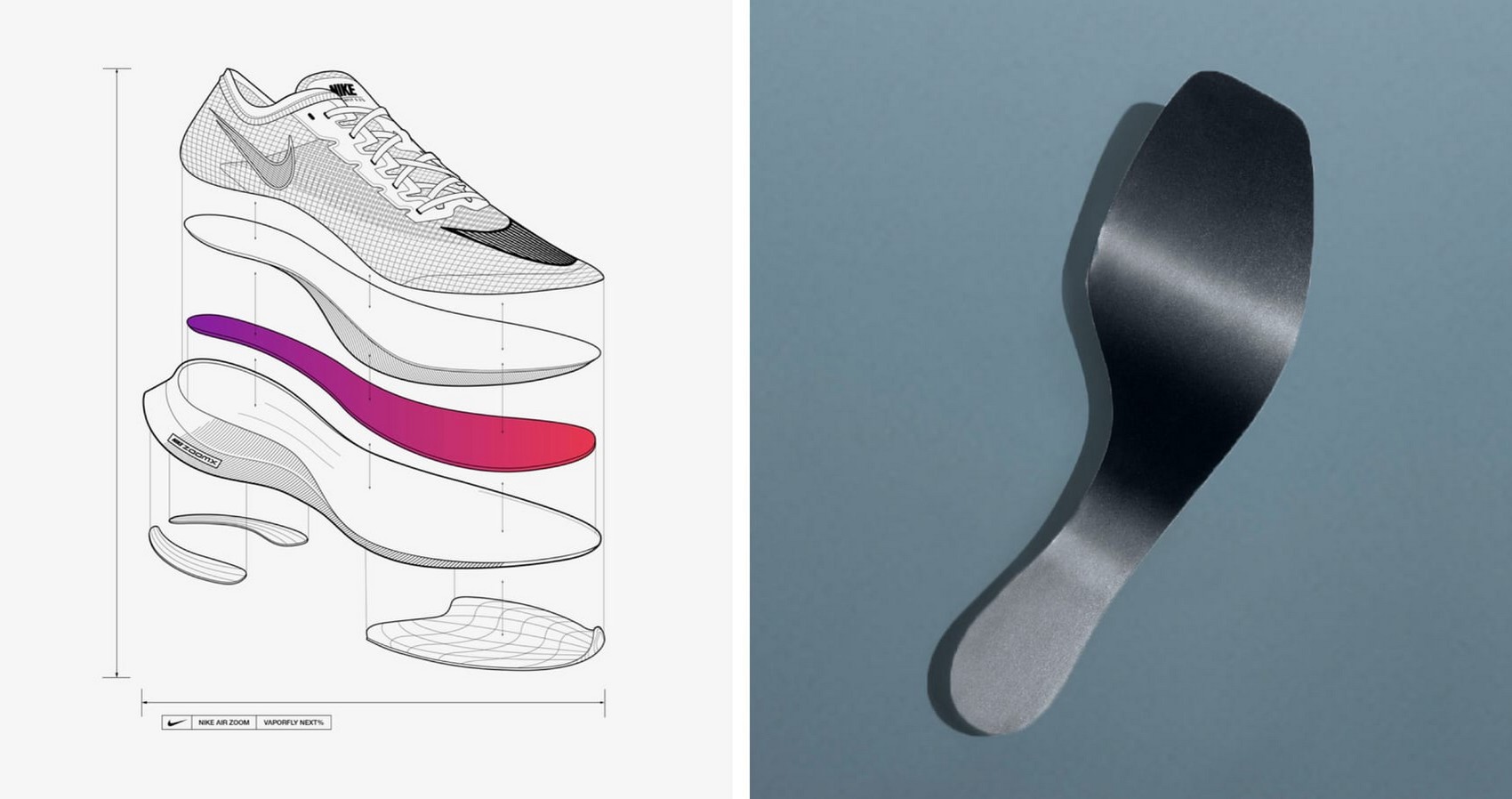 Nike Air Zoom Alphafly NEXT%
When Eliud Kipchoge ran a marathon in 1:59:40 in 2019, he did so in a prototype of the Nike Air Zoom Alphafly NEXT%. This extraordinary achievement in Vienna, Austria was years in the making, a culmination of a collaboration between Eliud and Nike, beginning with Eliud's effort to break the two-hour marathon barrier in 2017. Eliud's feat has inspired some of the world's fastest runners to test their own limits and break their own records, and now the shoe that he wore on that chilly October morning in Vienna is available to you.
Nike' premiere racing shoe is loaded with new technology and innovation that includes two ultra-responsive Zoom Air pods in the forefoot and additional ZoomX foam in the heel. It's a racing shoe made to shatter records and PRs, whether you're looking finish a marathon in two, three, four, or five hours.
It's All About Air
Two streamlined Zoom Air pods in the forefoot deliver even more energy return than just the ZoomX foam that is in the Vaporfly NEXT%.
More ZoomX Foam
ZoomX foam is unique in two ways: It's incredibly responsive and lightweight. The Alphafly NEXT% has more foam than the Vaporfly NEXT%, providing additional impact protection and cushion.
Customized Carbon Fiber Plate
Working in tandem with the ZoomX foam and the Zoom Air pods, is a full-length carbon fiber plate that delivers a snappy sensation with each stride. For the Vaporfly NEXT%, Nike used a single thickness of carbon fiber for all of the sizes. But for the Alphafly NEXT%, the thickness was scaled for the size of each shoe—the plate is more flexible in smaller sizes and gets stiffer as the size of the shoe increases.
Introducing AtomKnit
During testing, the Nike Innovation team discovered that with the additional foam and the two Zoom Air pods underfoot, the overall weight of this shoe increased. To shave off some ounces, the Nike Innovation team developed a new Flyknit upper called AtomKnit. Flyknit fabric is steamed and stretched, delivering a lightweight, contoured fit with minimal water absorption and enhanced breathability.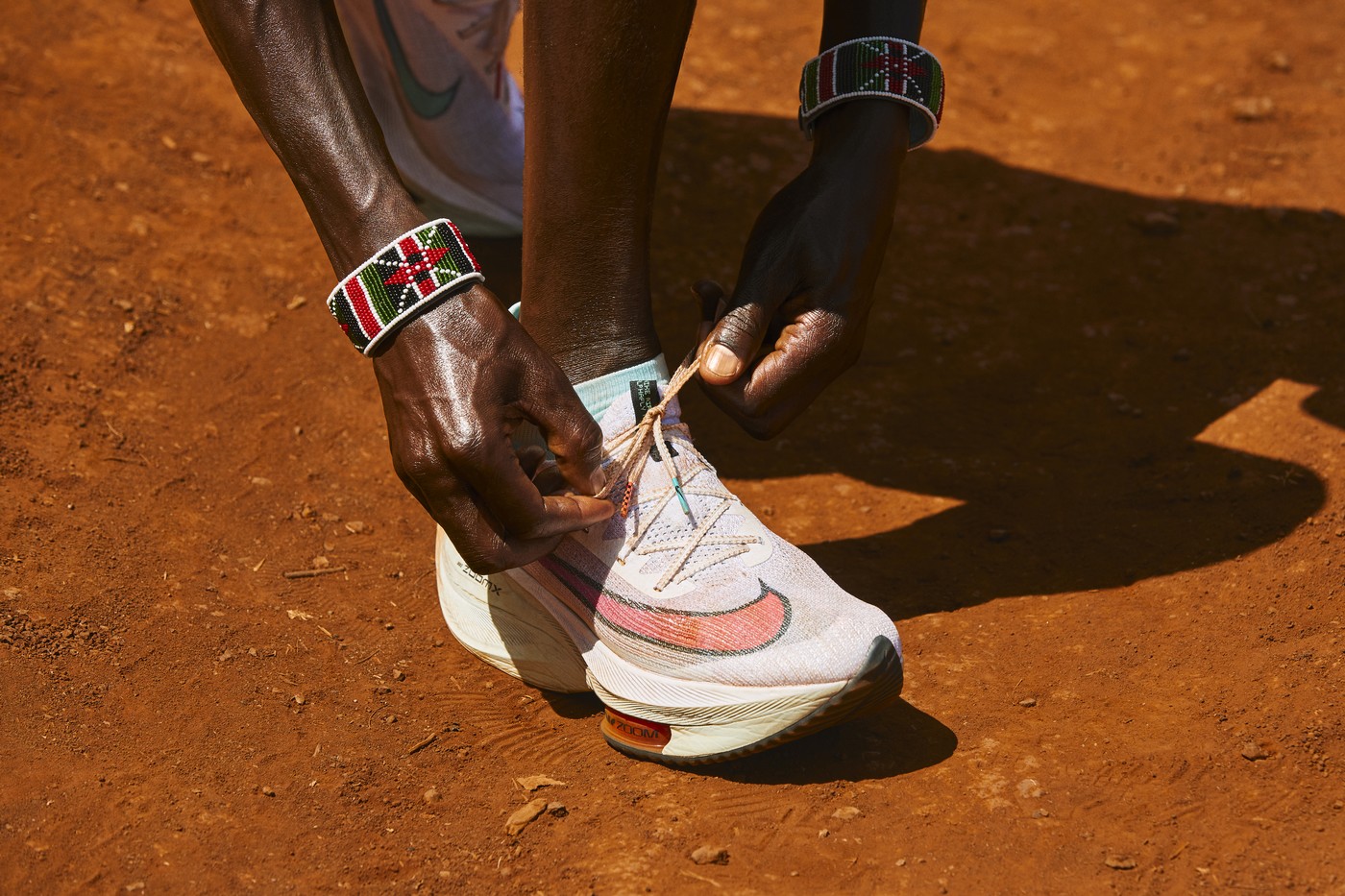 Being a Top4Running Club member pays off
You are always going to be faster with us. Join our loyalty program and get lots of great benefits.