I recently read that this feeling is known as the "Imposter Syndrome", which is characterized by the belief that others have an overly generous view of ourselves. Furthermore, we are afraid that we will be discovered not to have these abilities and finally we do not attribute our successes to our effort and talent and attribute it to luck.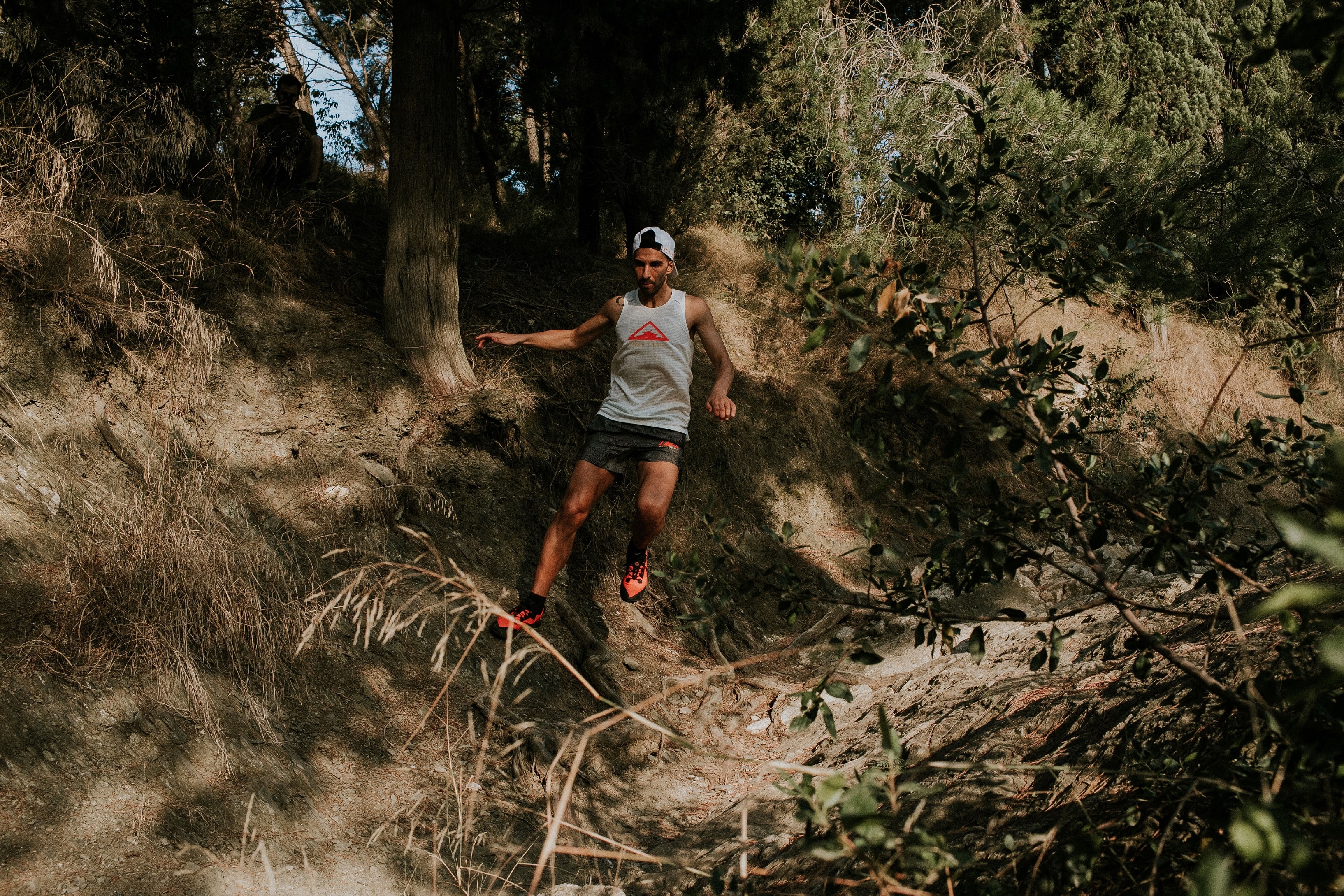 And that feeling came over me again recently, when I was told that I might be able to go to a photoshooting of the new Nike Trail collection, travel to Barcelona to a spectacular place like Tibidabo. Well, those days, between being confirmed or not (COVID-19 resurgence problems) I had doubts about whether I deserved it or not; that all these experiences I a'm living thanks to Top4running are luck.
But at the same time, they are dreams that I have always had and that I am fulfilling. That makes me feel alive, motivated and eager to do things better and better, to learn from the best and to surround myself with a team that always adds up.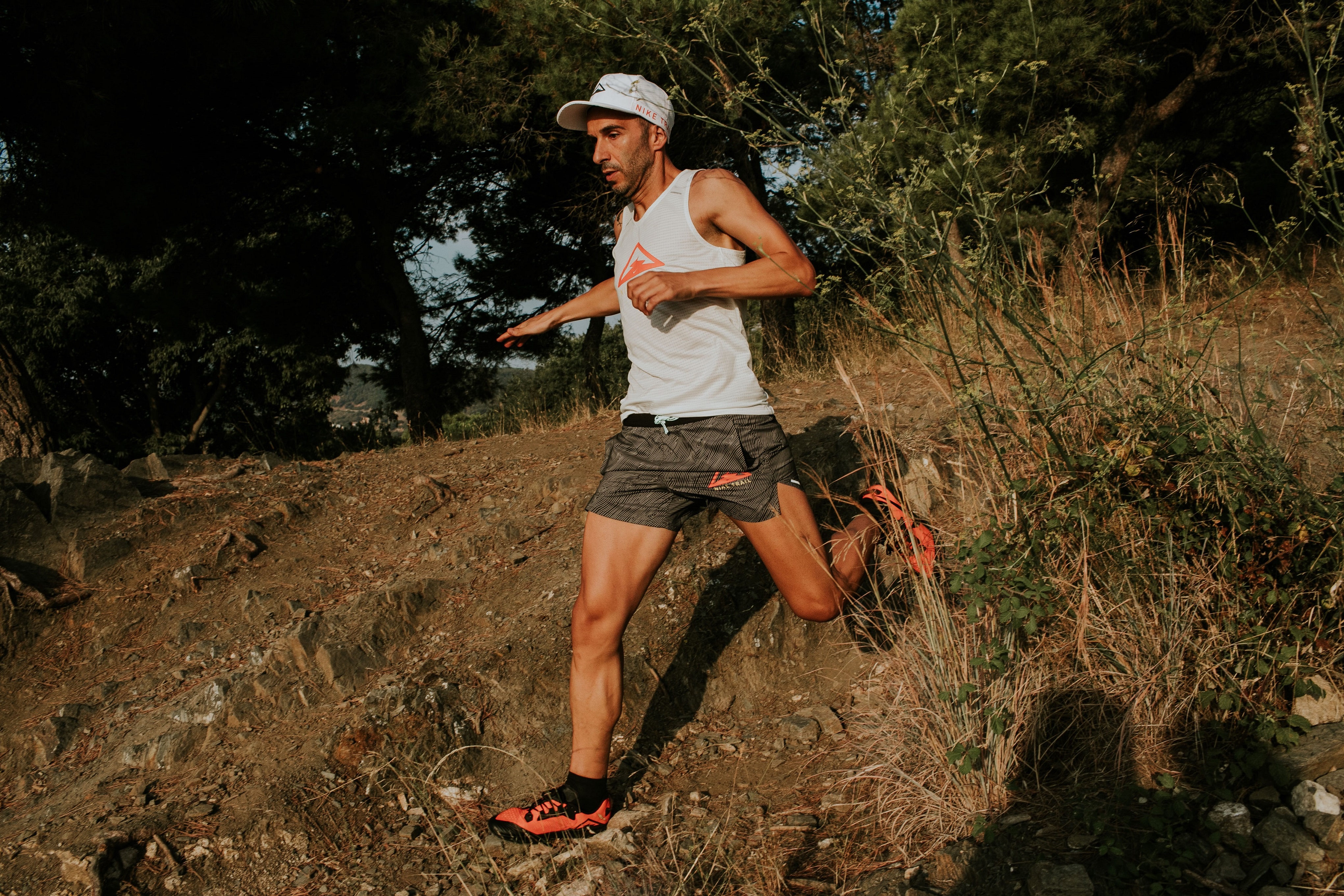 The superfast trip to Barcelona started with a long way by car from Murcia with a mask for more than 7 hours. When I arrived, the Top4Running team was waiting for me with a wonderful espresso.
We had time to chat for a while while making time to pick up the new member, Top4Running #niketrail ambassador, Cristina. We went to pick her up, always with the invaluable help of Javi, who took us from one end of the city to the other without any mistake. Once in Sants we made the presentations and immediately started talking about projects, our lives, dogs, vans and above all running, which is what we are passionate about. We couldn't stay too long because we had to get up very early to capture the beauty of nature and the sunrise, as the fabulous photographer Jonathan (Ehovu) wanted that light and had very well planned the times to make magic with his photos.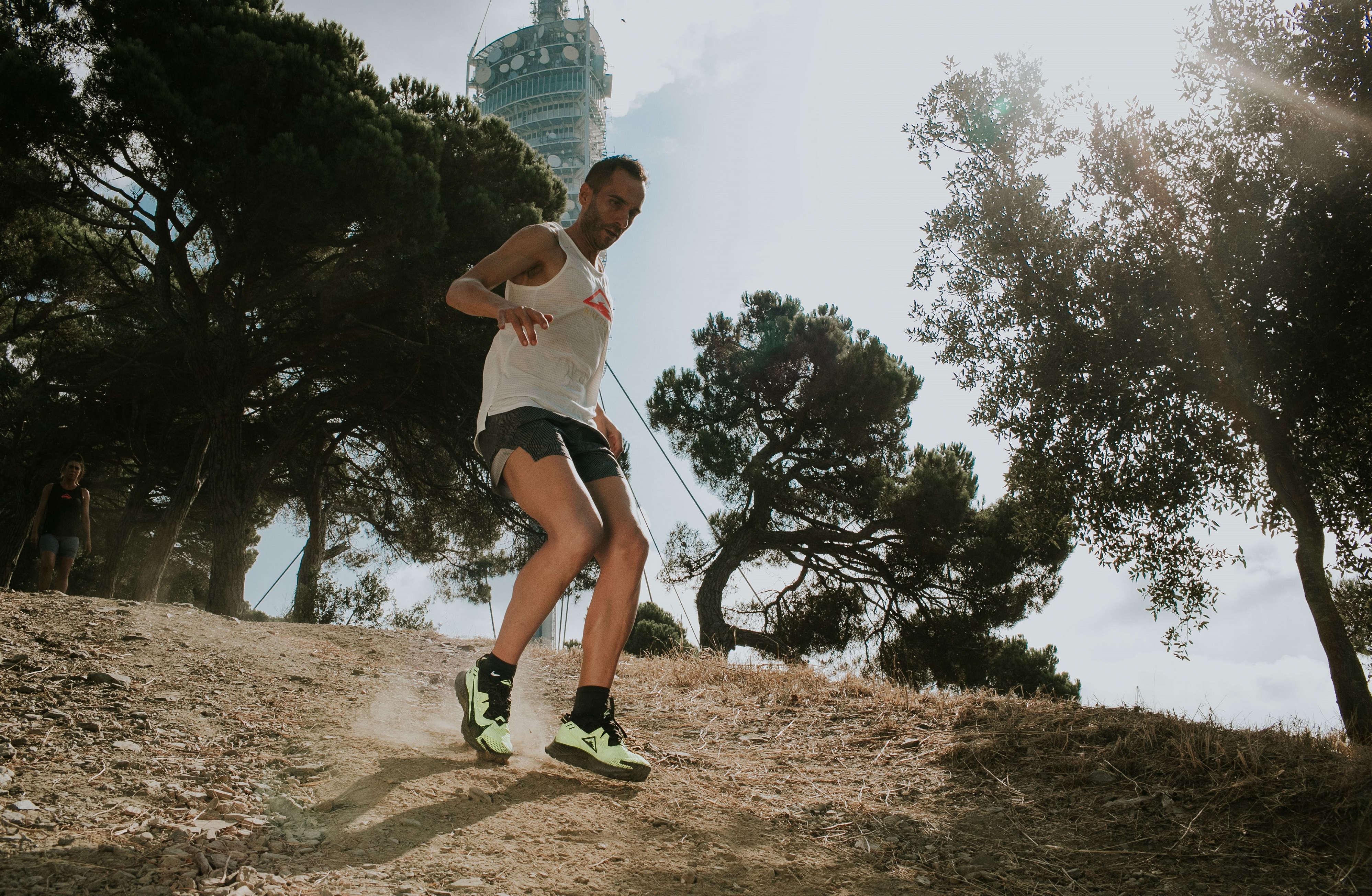 Five in the morning; the alarm clock rings; I open my eyes and everything is still dark, but I jump out of bed and get ready to go in search of destiny. We arrive at the foot of Tibidabo, the views are unbeatable, Barcelona from there and at that hour it is impressive, especially for a secret lover of this city like me. It fills me with happiness to see the number of people who do sport in that area. Whenever I see movement I have the feeling of a society educated towards sport, and that makes me feel good. Once we got together at the first location, we prepared ourselves with Jonathan''s instructions to go up and down as naturally as possible; he made us sweat like crazy! "Another five more" was his favourite phrase, but neither Cristina nor I complained once, this is what we actually like. Besides, with those first lights it was impossible to stop running, and already in the second location and with the sun higher up and the humidity it made us end up soaking in sweat.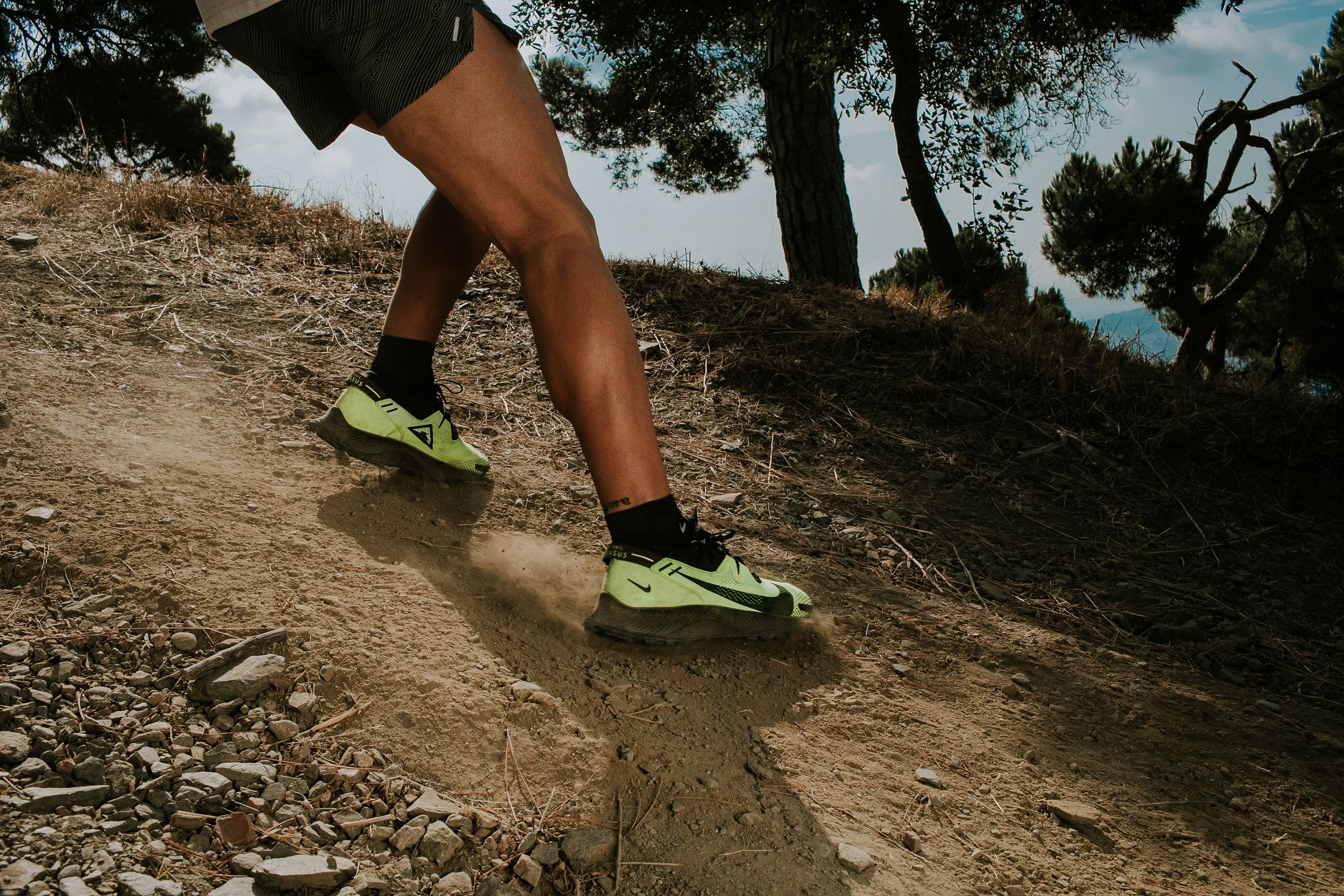 There was only one team photo left and we went to the beach for lunch - how good that toast feels with the coffee after a job well done! At the table we talked about the sensations of the shoes Nike PEGASUS TRAIL 2, and we agreed that they are TOP! Its main characteristic is its versatility, "they are good for everything" is the phrase that anyone can say about them, they take you from the city to the mountains, they make you enjoy it, and back they leave you on the beach, without any problem.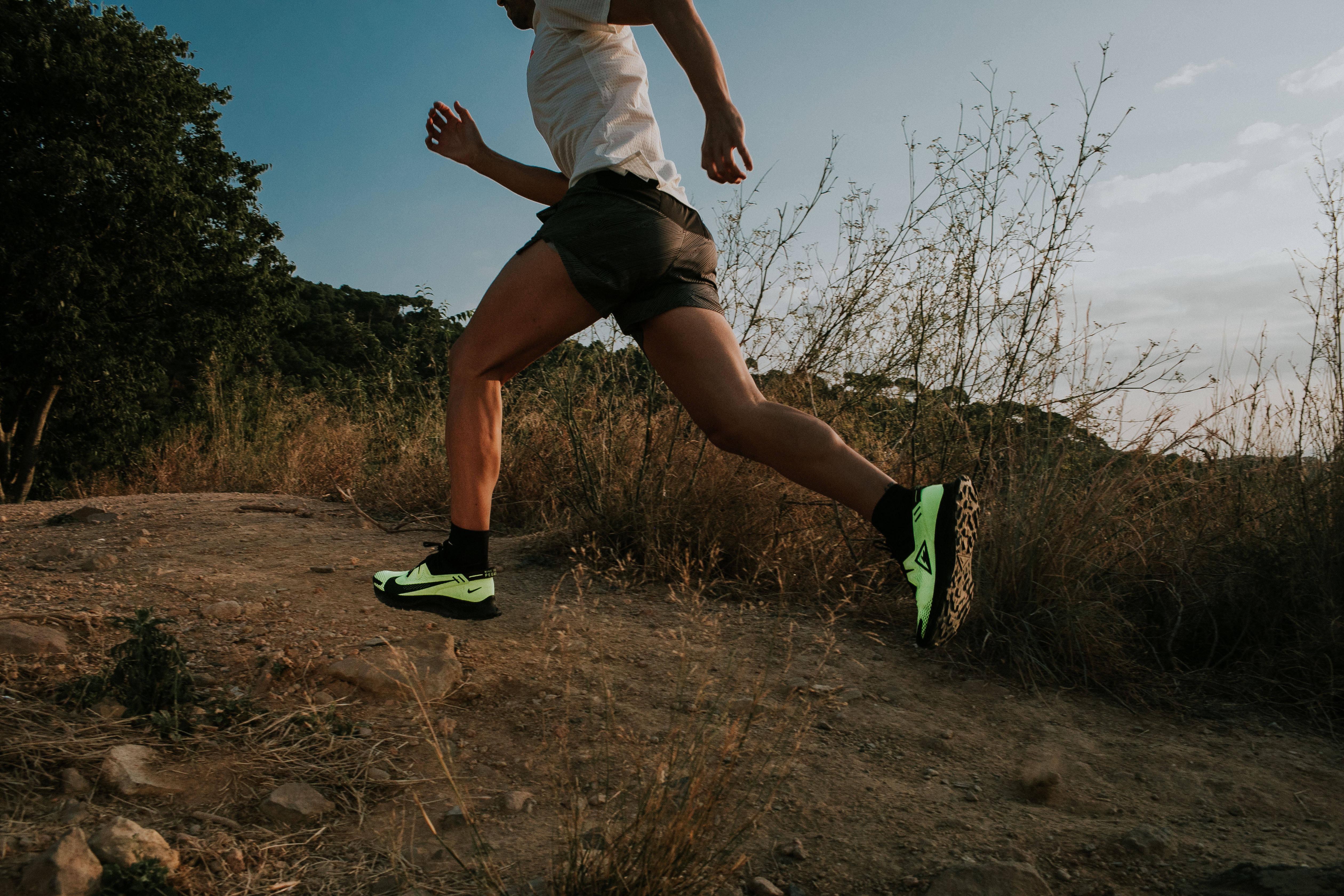 Doubting ourselves plays a role in our own development; it is a stimulus to improvement and pushes us towards perfectionism through hard work.
Chemi (Ambassador of Top4Running)
photographer: Jonathan Rodrigo