Jepchirchir crossed the line in 1:05:34 wearing the new adidas adizero adios Pro – adidas' fastest ever running shoe. Fellow adidas athletes Brenda Jepleting and Dorcas Jepchumba Kimeli took second and third place respectively. Continuing the ambitious takedown of records, Kibiwott Kandie also achieved a personal best time in the men's Half Marathon race – the fifth fastest half marathon ever run and shaving 21 secs of his current PB. He won in 58:38, followed by Philemon Kiplimo and Benson Kipruto finding their fast whilst wearing the new adizero adios pro "Dream Mile" to take second and third places. Reaching new levels of speed, Kipruto smashed his previous best by an incredible 2 min and 7 sec.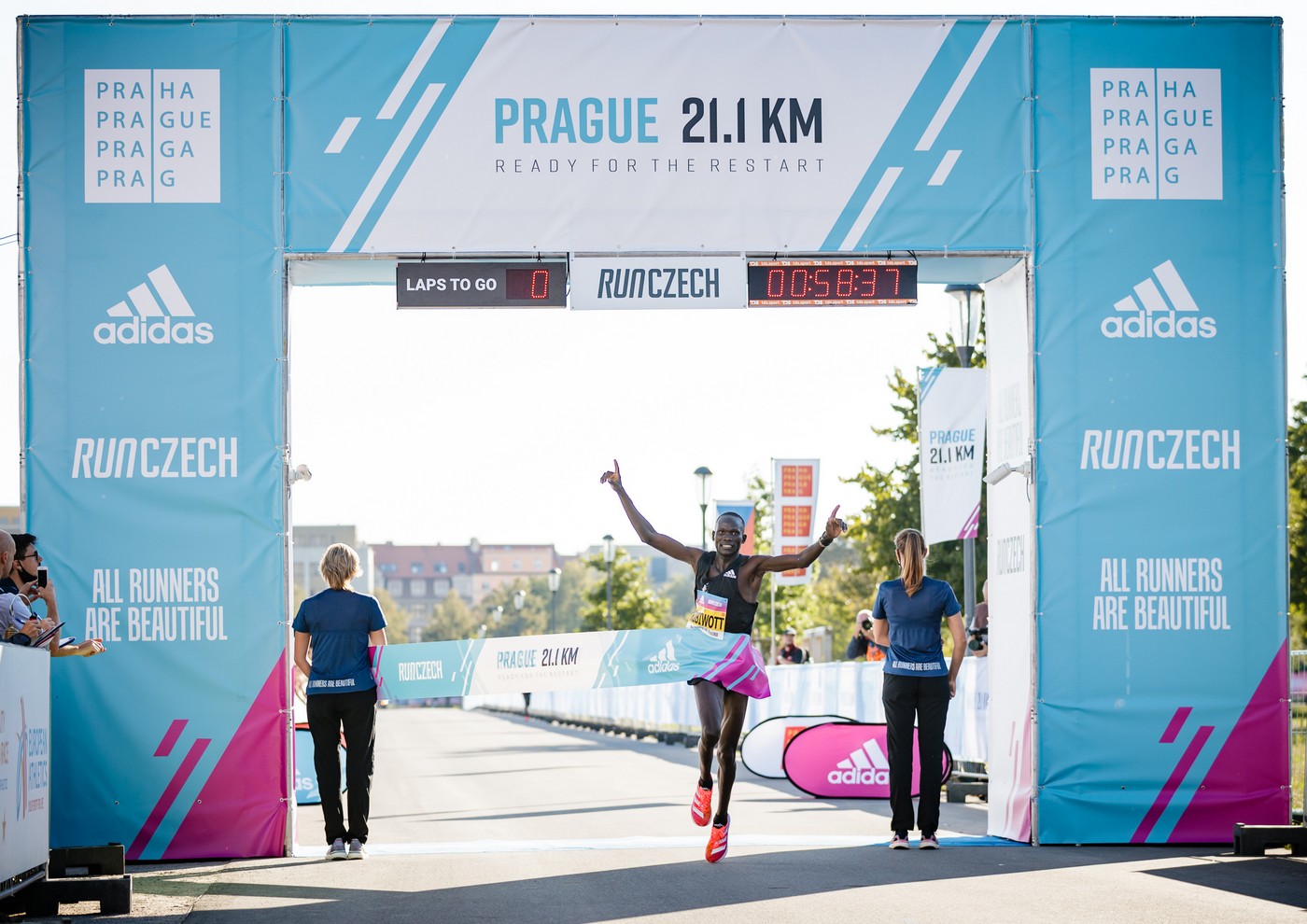 Taking place at Letna Park, Prague, the RunCzech women's half marathon was an invitationonly event featuring seven of the most celebrated female distance runners in the world today. The race marks the return to elite distance road running competitions as the first official event since March, made possible by the organizers from the RunCzech – an adidas partner for 25 years - team and the Czech Republic Government. The athletes competed on an oval course around the park, running 21.0975 km (roughly 16.5 laps). Officiated by IAAF World Athletics, the flat course and intense competition were designed to be an all-out assault on current world records and best times.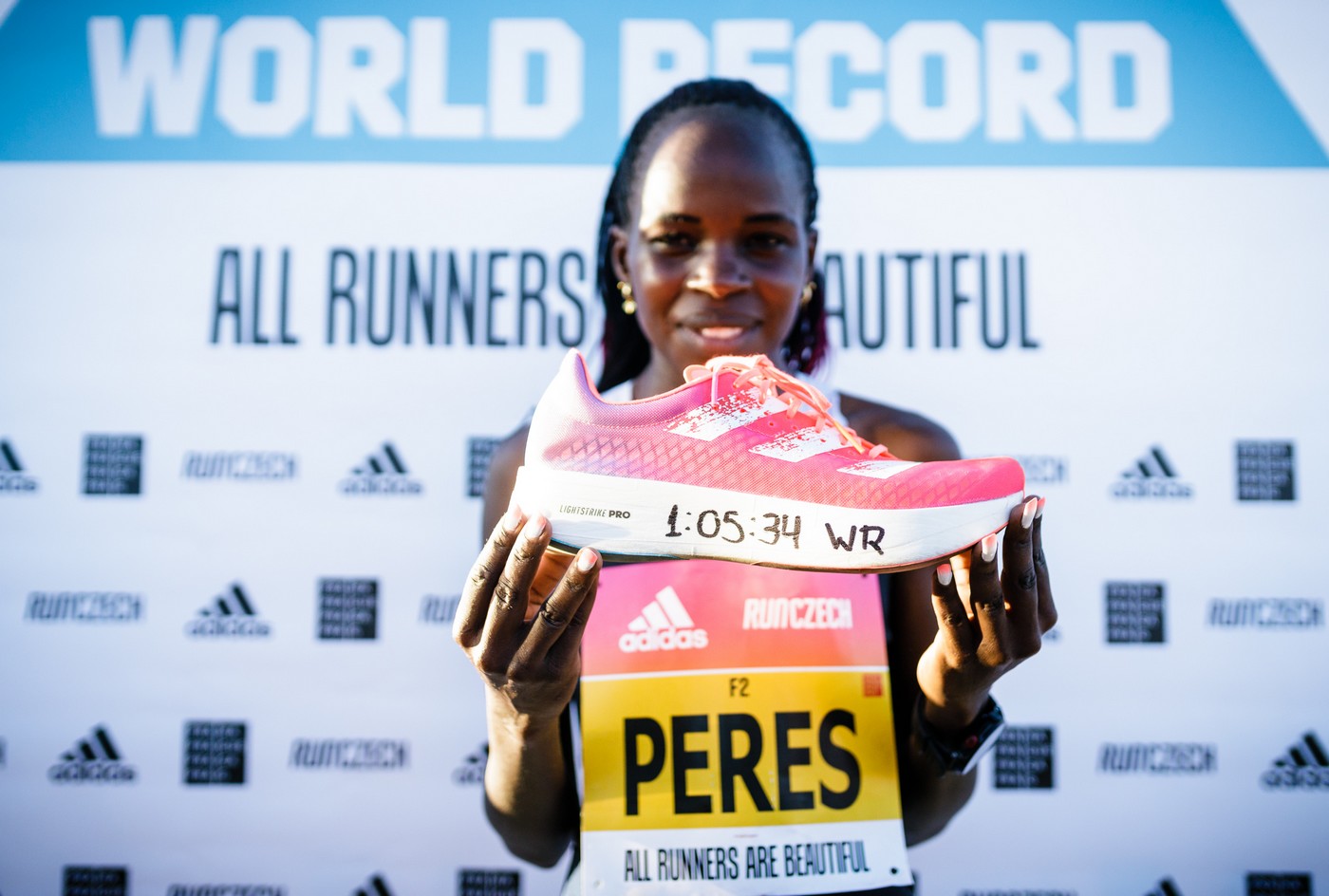 Acting as a proving ground for its breakthrough innovation, all adidas athletes competing in the event performed in the brand's fastest ever running shoe, adizero adios Pro. Developed specifically for the word's elite runners, the event was the first time the shoe has been worn in an official race. The EnergyRods are complemented by the LightstrikePRO midsole, which provides super-light cushioning for explosive movements and enduring speed.



Alberto Uncini Manganelli, General manager, adidas Running, said: "We couldn't be prouder and more in awe of Peres Jepchirchir for breaking this record thanks to her exceptional talents. The fact that she was supported by our newest creation, the adizero adios Pro is incredibly exciting. At adidas, we have an obsession with creating the very best products for the athletes in order to give them a competitive edge, so to be a part of this moment is very special to us. Continuing the worldrecord breaking legacy of the adizero franchise, when we set out to create the adizero adios Pro we had one clear vision in mind, and that was to create a shoe that enabled the world's elite to unlock their greatest performance. Today marks a fulfillment of that vision, but it's only just the beginning."
adidas adizero adios Pro will be available in a very limited amount only for Top4Running Club members. If you want them...