New Balance released a new spike! Ever since the New Balance athlete Sydney McLaughlin achieved a spectacular new world record in 400m hurdles in her NB spikes, their spikes are in hot demand among all kinds of sprinters.
My name is Djamila Böhm, I'm the German champion in 400m hurdles and clearly, I also wanted to test the latest NB sprint spike.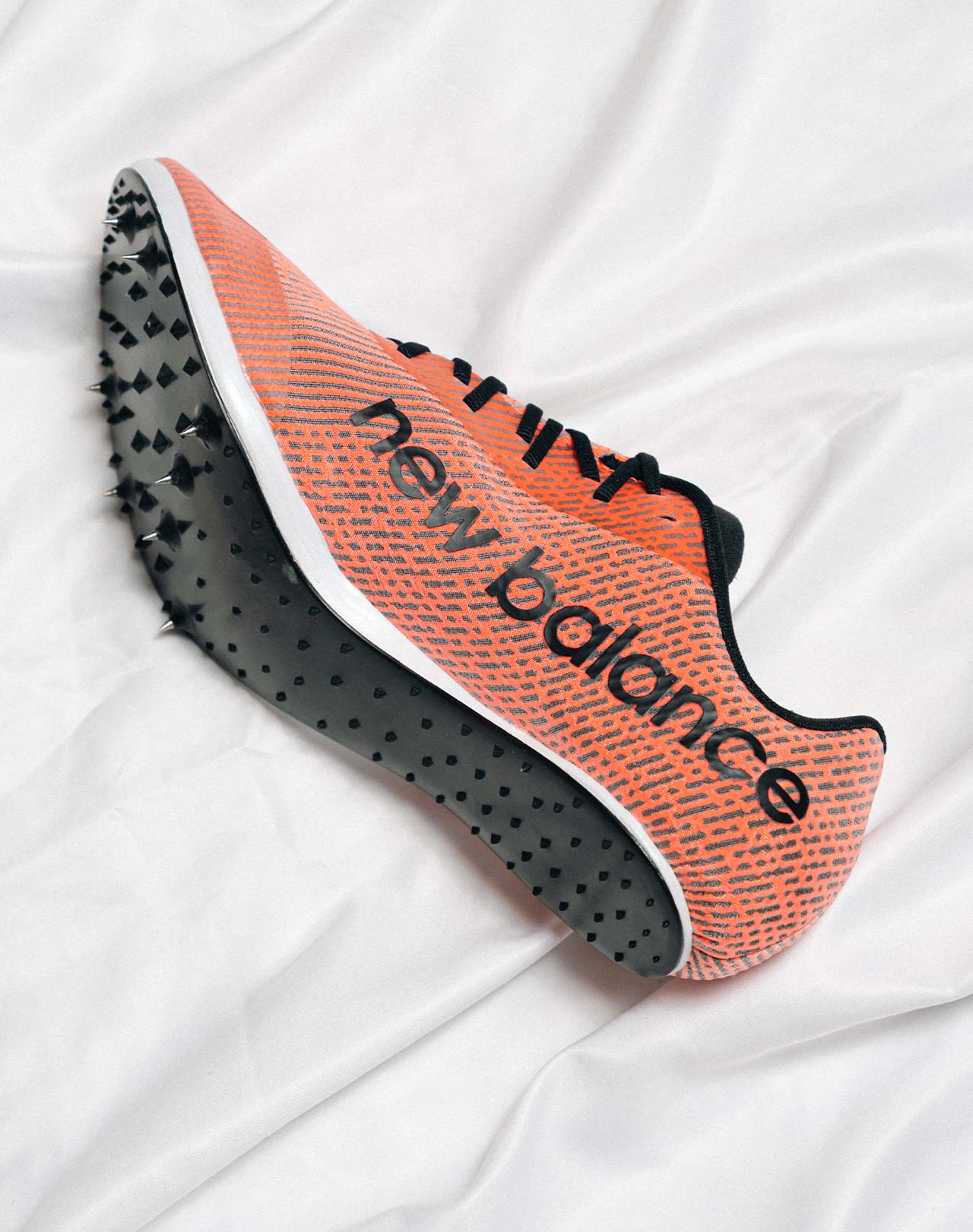 The two most important aspects when choosing my spikes: the weight and the condition of the sole.
In both, the NB PWR-X Spike performs very well: The competition shoe is super light and has a very hard sole.
Of course, a carbon fiber plate is also incorporated into the NB PWR-X Spike. This provides an extremely hard sole and a stiff, responsive feel underfoot. Additionally, the competition spike features a FuelCell midsole with strong rebounding properties that provide increased energy return with every step. The FuelCell foam pushes you noticeably forward during tempo runs.
The ultra-lightweight woven upper provides a comfortable fit on first wear.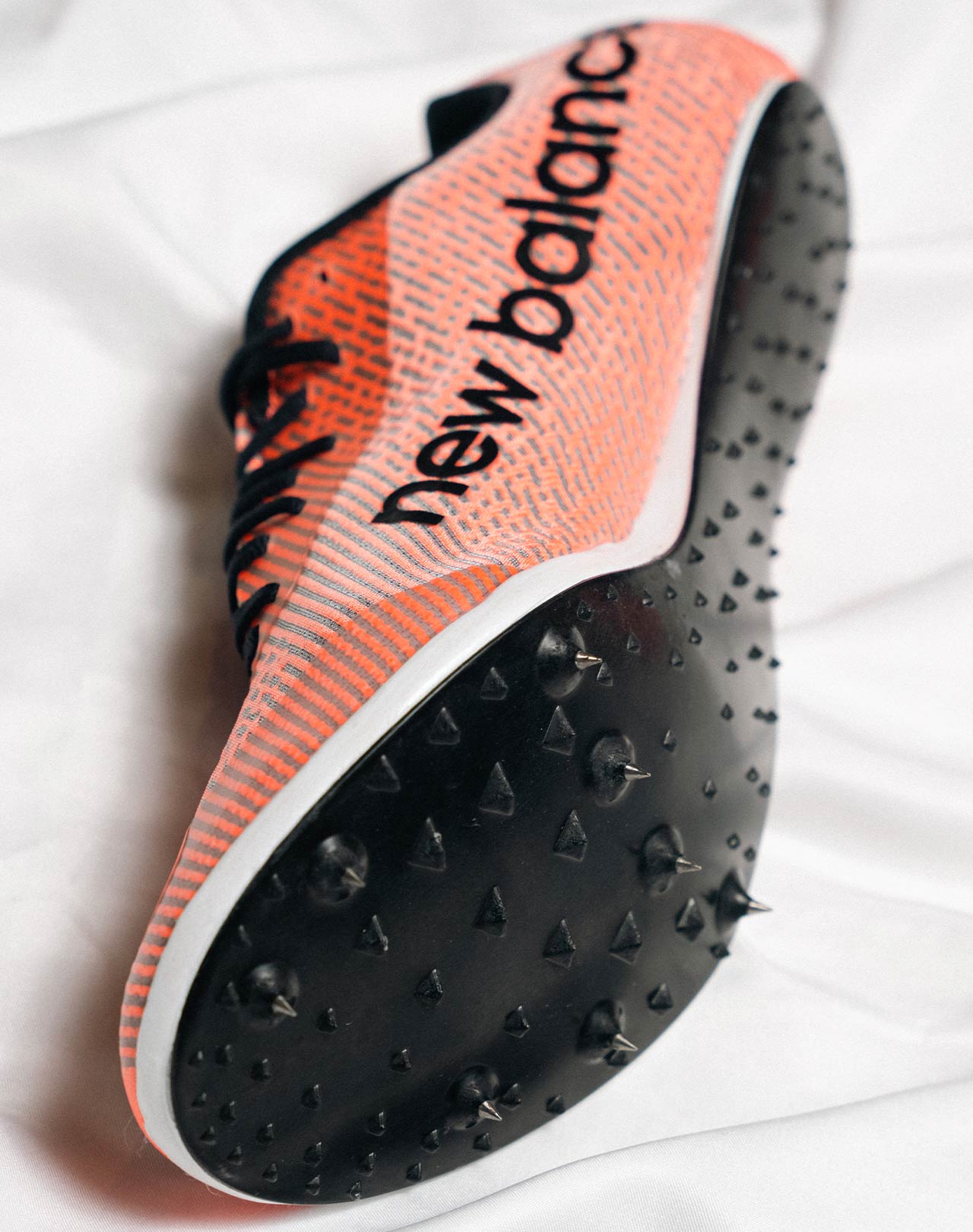 Perfect for distances from 60 - 400m with and without hurdles.
The spike pins are already integrated into the unisex shoe and have a good grip. In total there are six nails. I usually like to have more, but more nails are not found in most current spike models of various brands.
I am a stride runner, so I do a lot of pushing with each stride and have a wide stride length by nature. The NB PWR-X Spike supports this running style and is therefore the perfect spike for me from 60 - 400m - with and without hurdles.