It is clear to me that 1000 runners have 1000 different reasons for running. Today, I will primarily target those who race and want to improve. For that, simply "going for a run" is not enough and you need to train. Training = running with predetermined parameters such as distance, tempo (speed), intermediate cycles, pauses.
What do I need?
The basic units of running power are time and distance, so basically a simple stopwatch is enough. The distance is then necessary to know (athletic oval, measured leg, bike ride with tachometer) and be a little mathematically proficient. The second, very simplistic process is to buy a GPS watch. Modern GPS watches offer thousands of unnecessary features ranging from different race-time predictions, through plenty of configurable data fields, to notifications of who is writing to you on Facebook. Indeed, only the following 3 indicators are needed: average lap rate (from split to split), lap distance and total distance. You can then run from anywhere to track your average pace, by pressing the split time, you can reset the pace and distance of the lap and go for example a kilometer stretch at the scheduled pace. Beware that not all GPS watches can, in my opinion, do these essential functions. It tries to catch up with various useless things that you don't use during training. Monitoring the current tempo is not suitable for minor GPS inaccuracies (forest, fog, rain) and at the same time, instead of constantly looking at the watch to monitor the surroundings and focus on running techniques. Therefore, I observe the average values, which smoothed the small shots and watches can only blink occasionally to adjust the legs. From the point of view is not to monitor your heart rate, but about it sometime next time.
Sections, intervals, repeated training
It is precisely these often uncomfortable runs, in which the body often gets to a higher speed than the racing, and thus shifts your performance. To think up or find a training plan on the Internet is not that difficult. It is difficult to endure without destroying.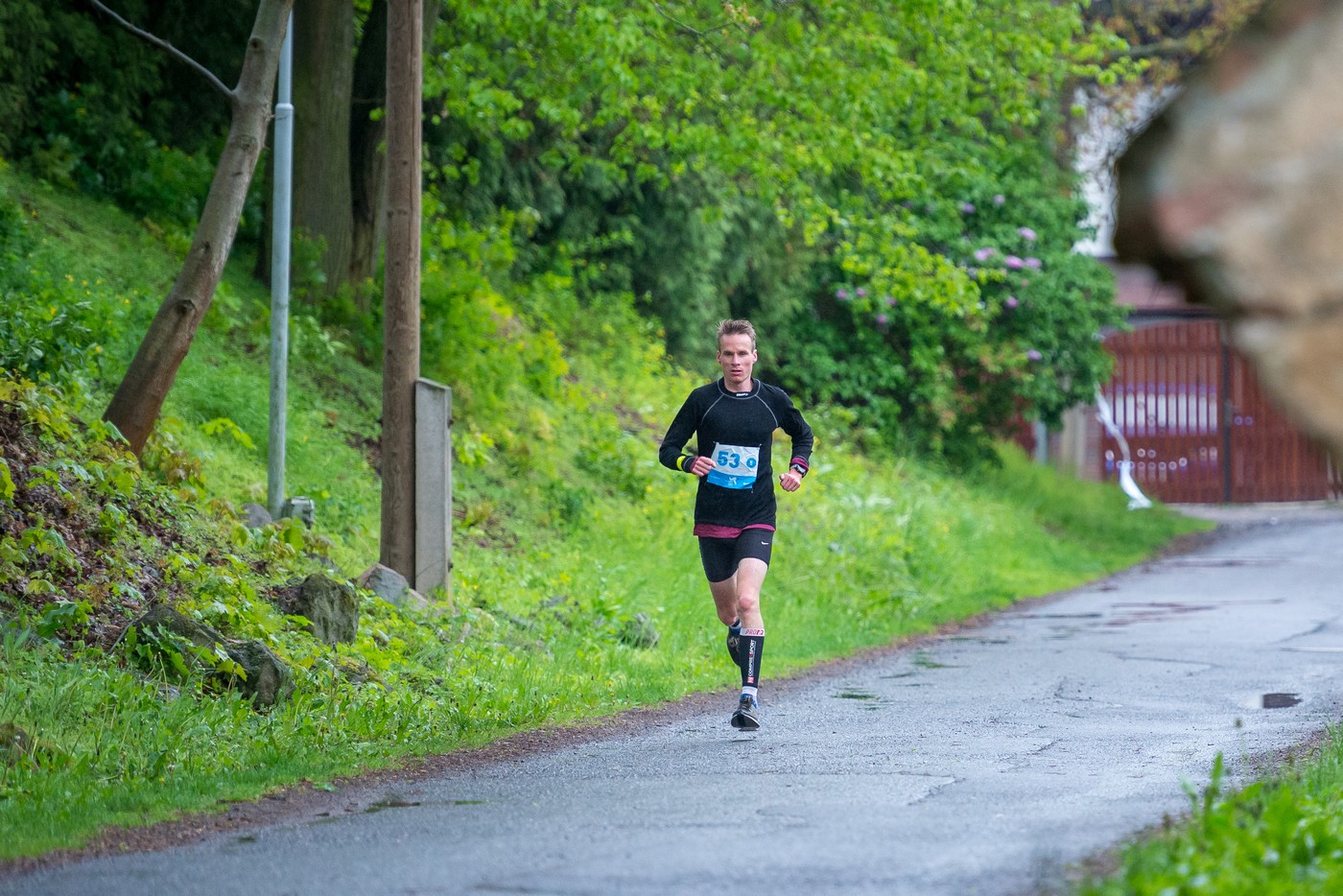 Training obviously hurts, and if it's not, you do little. During prolonged, continuous training, the body gets stifled, feeling tired and not running well. However, there is thin ice between "positive" and "negative" attenuation and your body's signals need to be perceived. Keeping a plan at all costs and the pace of the watch is no good way. From positive fatigue you fly to the person, from the negative you end up with illness or worse with injury.

The totally proven track run for all performance groups is about:
1x a week off (we can all do it ☺)
1x short sections (effort for 3-5 km race, distance from 400 m to max. 1 km, shorter pause)
1x running with fitness elements, running alphabet
1x long run
1x long stretches (half marathon pace, repeatedly 2 to 5 km stretches, comfortable pause)
1x regenerative, free running, possibly complemented by straights for turning legs
1x running on hills or repeated hills
Higher volumes are good for training, before the racing season it is nice longer looser regime for recharging forces. So go ahead and be careful ☺ I can promise you that a similar concept really works.

Vítek Pavlišta (ambassador Top4Running)

Being a Top4Running Club member pays off
You are always going to be faster with us. Join our loyalty program and get lots of great benefits.