Road and trail. Two different surfaces that divide the running world into two sides. First of all, let's talk about the basic aspects and differences between road shoes and trail shoes.
Road running shoes
Smooth pattern on the sole
High level of cushioning
Very low weight
Use of carbon plates for higher speed
Trail running shoes
Aggressive grip on the sole for the best traction in difficult terrain
Lower cushioning to maintain contact with the unpredictable surface
More durable construction and slightly higher weight
Can I run in the same shoes on asphalt and in terrain?
Because of the big differences between road and trail, keep in mind that it's always better to invest in both types of shoes - road and also trail shoes. You can choose the golden middle way, but it will be at the cost of comfort, stability, speed, and also faster wear-off of the shoe.
Do you still want just one shoe in which you will run on the road and also on the trail? We have some tips for you on specific models to get the best of both worlds.
1. Craft CTM Ultra Carbon
At first glance, a typical road shoe. Massive cushioning layer, breathable upper, and carbon plate. But there is a surprise! Thanks to the more aggressive grip on the sole in the style of gravel running, it is also adapted to light terrain - for example, paved forest paths or gravel surfaces. The cushioning layer is developed in such a way that it does not lose dynamics on the road and at the same time provides sufficient stability in the terrain.

2. Salomon Pulsar
Whether it's cold, rain, snow, or frost, the Salomon Pulsar will keep you going. Some models from this collection have a Gore-Tex membrane. And what does the Gore-Tex membrane actually mean? It contains micropores that are small enough to reflect moisture, yet large enough to wick sweat away from the shoe. In short, you won't get wet, and at the same time your foot won't steam in the shoe. They are adapted to the terrain and also you can wear them on the road thanks to the shallow pattern and the All Terrain Contagrip® sole.

3. Altra Outroad
Altra shoes are famous for their width and give you comfort on every kilometer. Although the Outroad model also belongs to the trail category, you can also shine with it on the road. Traction is provided by the MaxTrac™ sole, which promises durability on the trail and also on the asphalt.

4. Salomon Ultra Glide
Salomon just rocks! Other trail shoes are adapted to several different surfaces, including the road. They do not have such an aggressive grip and, thanks to the Profeel Film technology, they ensure optimal grip on wet, stony, and forest surfaces. And that's why these running shoes can also be a great choice for winter runs or runs in light rain.

5. Mizuno Wave Daichi
Trail shoes but you can overcome kilometers even on the road with them. And that's thanks to their less aggressive grip on the sole and low weight. In addition, the EVA foam ensures increased stability without sacrificing cushioning.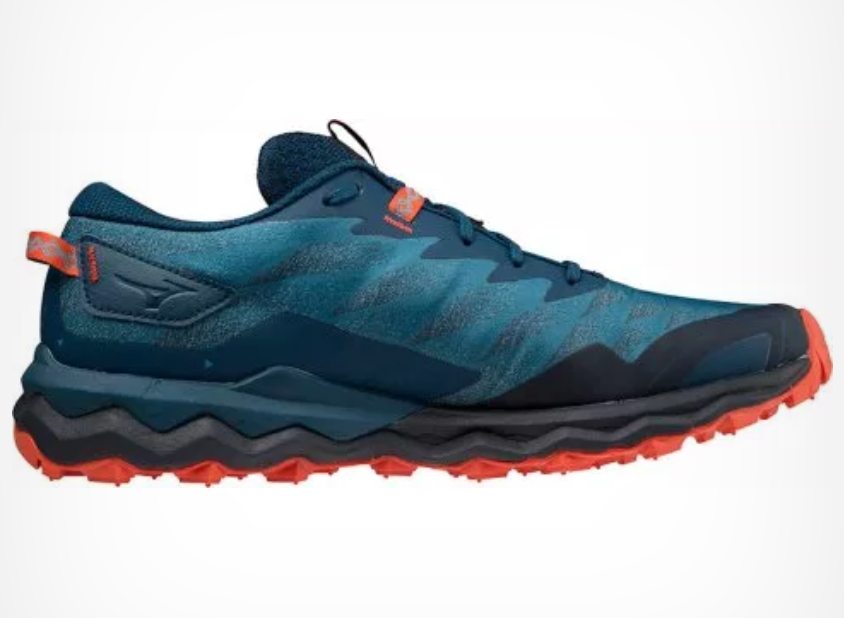 You may have noticed that there are primarily trail shoes with a smaller grip on the sole. Why? This is the best compromise between road and trail. And there are some reasons why:
Thanks to the pattern on the sole, trail shoes have better grip than road shoes
You can rely on them in dry and winter weather
They have optimal cushioning components that reduce impacts when running on a hard surface
They are made of durable materials, but at the same time are light
In the end, we have a little advice for you, which can you help when choosing. Answer the question on which surface you run the most often. If you primarily run in terrain and occasionally cross the road, choose trail shoes. If it's the other way around and you occasionally go through the woods, get road shoes.
Take a look at the road and trail shoes at Top4Running and choose!
Don't know how to choose a specific shoe? No worries, try our Shoe Finder or feel free to contact us, our running specialists will give you advice!