Saucony Kinvara 10
To celebrate a decade of lightweight innovation, Saucony is offering a limited-edition Kinvara 10 featuring the shoe's original iconic design and colourways.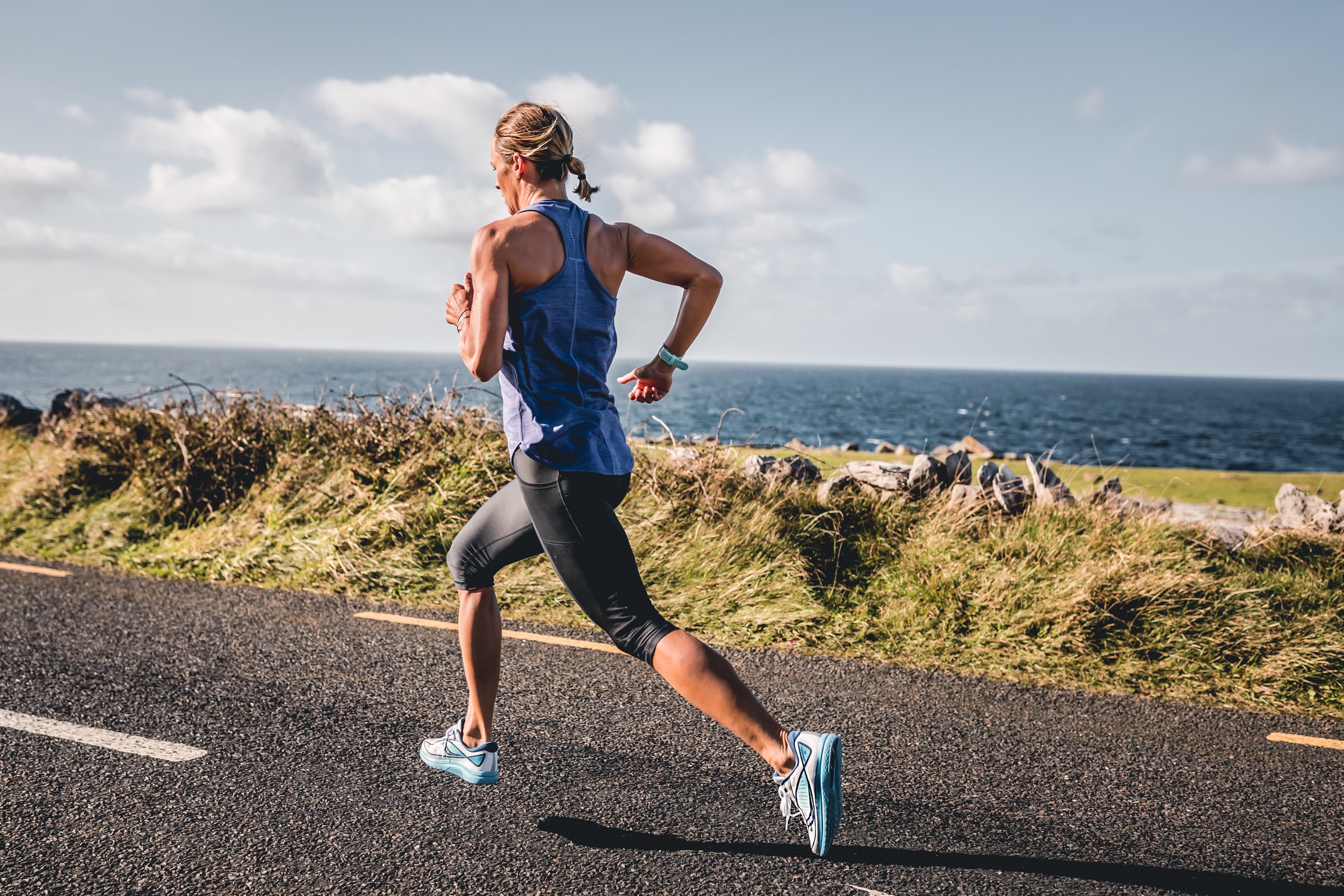 Born from a belief that a lightweight shoe can pack a heavyweight punch, the first Kinvara changed the running industry game. Nowdays, Saucony launched the tenth generation of the award-winning Kinvara−and it's as groundbreaking as the first.
The All-New Kinvara 10
Featuring an EVERUN™ Topsole and a flexible EVA+ midsole for a smooth, incredibly energetic ride, the Kinvara 10, with a 4mm offset, is as supportive as it is breathable thanks to an engineered mesh upper. Internal heel pods, a nod to the original Kinvara model, comfortably lock the foot down as the runner's pace ramps up. Because no two feet are alike, enhancements to the Kinvara 10 include Saucony's newest fit technology, FORMFIT™, a 3D-contoured footbed that cradles the foot with three layers of foam for enhanced adaptability and impact absorption.
Kinvara: The Beginning
In the fall of 2008, seven-time Ironman champion and Saucony athlete Linsey Corbin met with Chris Mahoney, Saucony's vice president of design, to collaborate on the perfect long-distance race shoe for the Ironman Triathlon. It would have to defy industry norms, blurring boundaries between responsiveness and stability, enabling Corbin to fly through the Ironman's 26.2-mile marathon following the event's leg-burning 112-mile bike stage.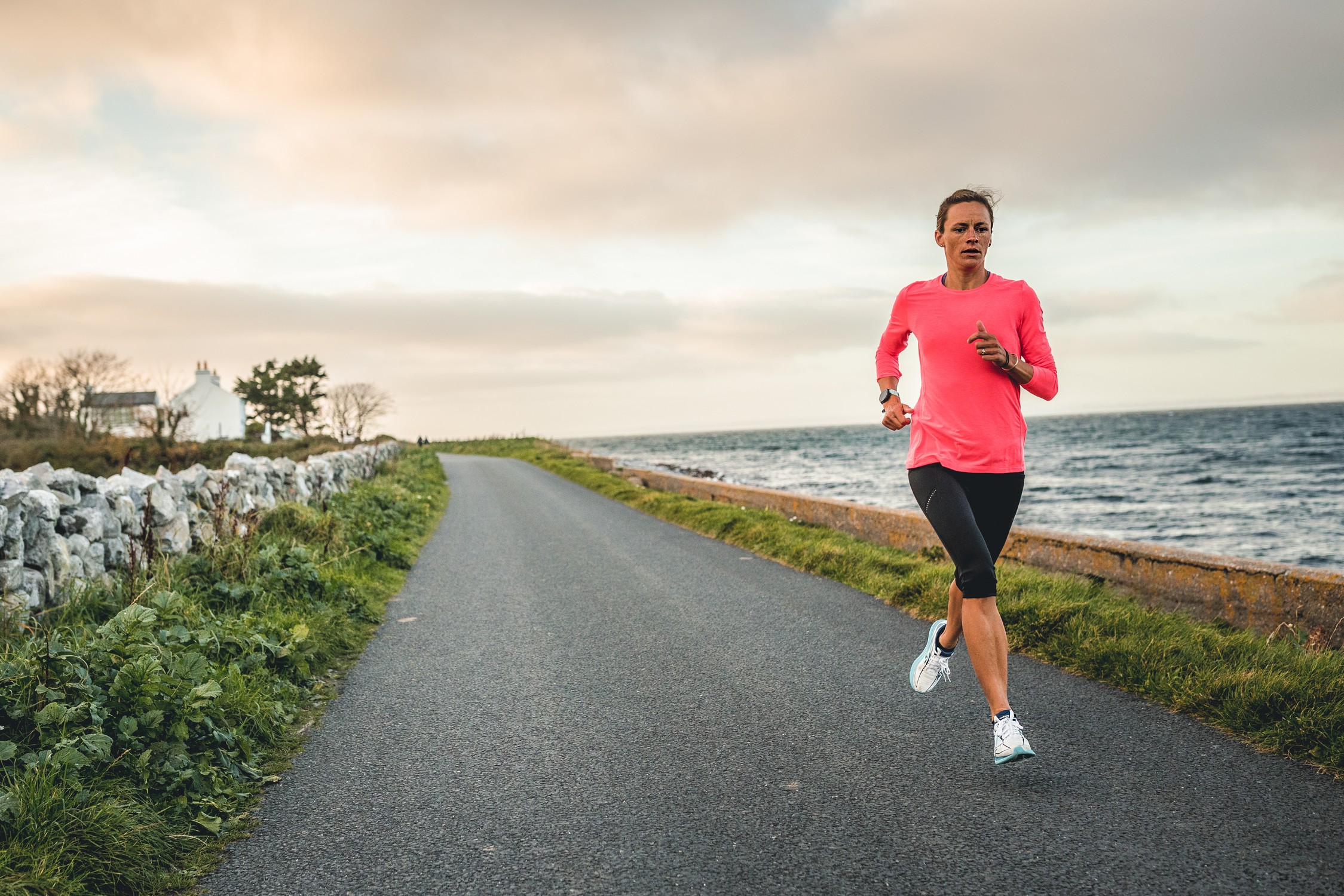 "Chris asked me what my dream race shoe would be," said Corbin. "As an Ironman athlete, I wanted something with a bit more substance than a super-light racing flat, but I also didn't want something as bulky as the trainers I had been running in. It was a big ask, challenging the brand's design, engineering, and technology teams to completely reimagine what a running shoe should be."
"Through extensive testing and feedback with Linsey and our other elite athletes, we identified a desire for a more simplified running experience," said Mahoney. "Those insights led to the creation of the Kinvara, debuting a 4mm offset to the market and highlighting the importance of underfoot geometry to the foot/shoe relationship."
A year later during race week at the Ironman World Championships in Hawaii, Saucony delivered a neon- orange pair of the Kinvaras to Corbin. "I tried them on and took them for a short run," said Corbin. "They felt light and fresh on my feet; I knew I had to race in them. Forever engrained in my memory is the last two miles of the race where I was sprinting down Palani Hill for the final podium position. Each time I put on a new iteration of the Kinvara, I remember the exhilaration of that moment."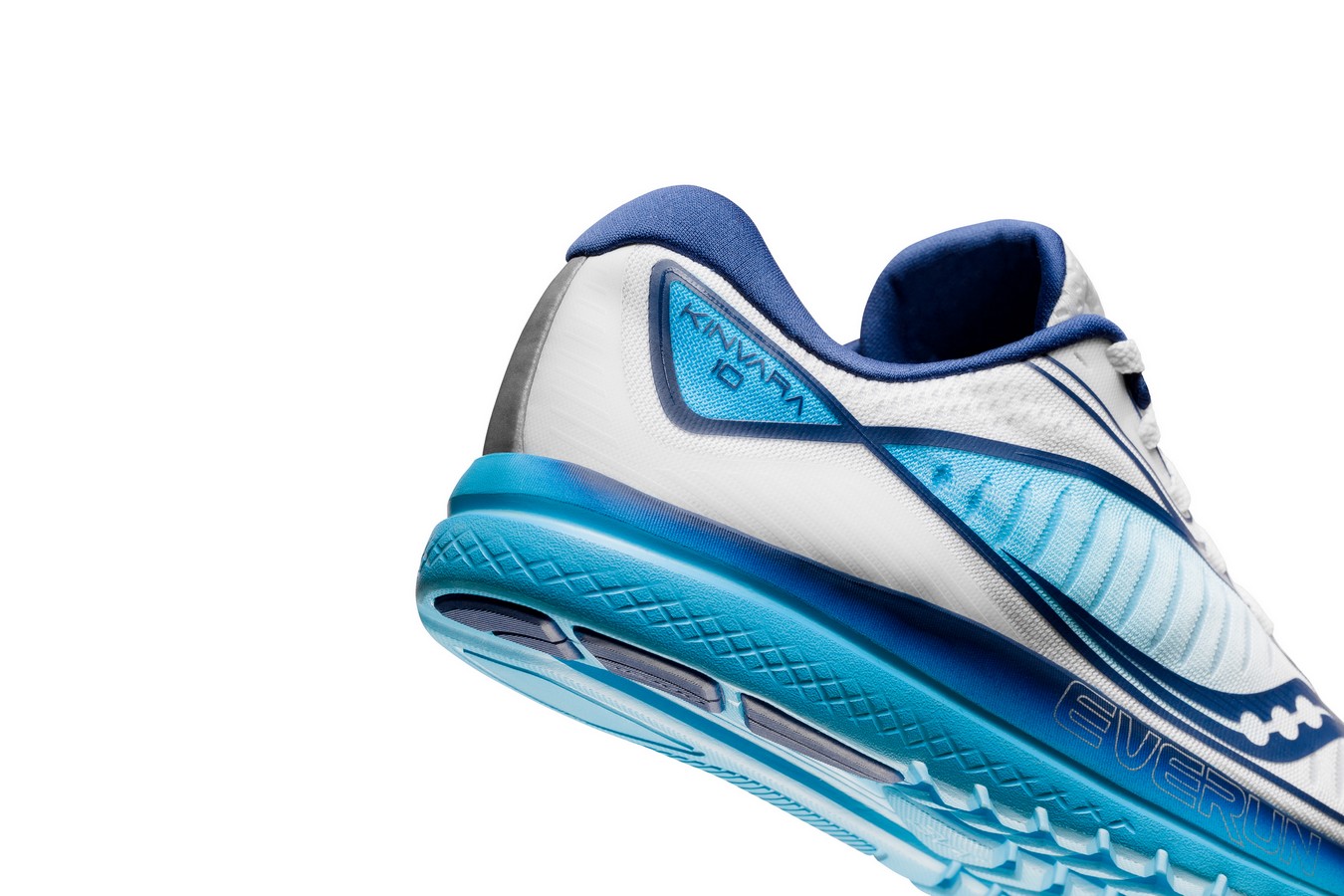 "In an industry where running styles come and go, to see the Kinvara hit a milestone like this is awesome," added Mahoney. "To have grown such a loyal fan base throughout the past decade shows how all the enduring elements of the Kinvara still resonate with so many runners. We're so appreciative of the influence the Kinvara has had on the brand and look forward to the generations to come."
Kinvara: Product Philosophy
"With the very first Kinvara, our product team embraced an exciting new design identity coupled with advanced running dynamics," said Anne Cavassa, president of Saucony. "They imagined a shoe where benchmark responsiveness and lightweight stability were not separate entities, but were seamlessly integrated, transforming the way the foot moved through the gait cycle. The Kinvara continues to represent our innovative and ongoing product philosophy across the brand, focusing on every aspect of the runner's stride. Now, as the Kinvara evolves once again, we look forward to further pushing the boundaries of innovation as we shape the next generation of performance footwear for runners everywhere."