Global performance running lifestyle brand Saucony, committed to empowering the human spirit with every stride, on every run, and in every community, is excited to announce that the Triumph 17, featuring PWRRUN+™, cushioning has been named "Editor's Choice" by Runner's World in the publication's Spring 2020 Shoe Guide. PWRRUN+, the next generation of Saucony's proprietary midsole cushioning, is 28 percent lighter than the brand's previous premium cushioning, delivering an underfoot feel that's even more springy, powerful, and responsive.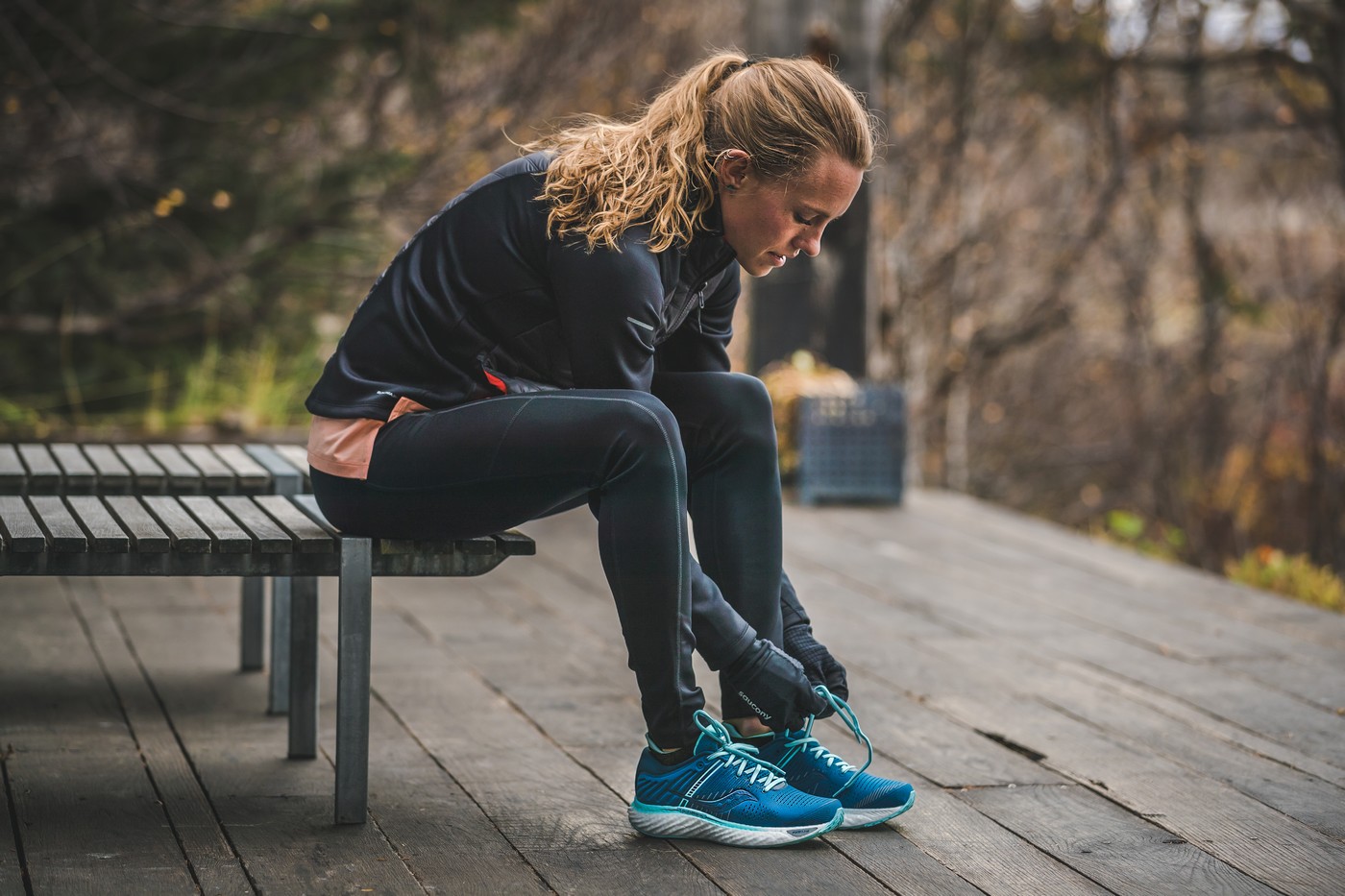 In her review of the shoe, Runner's World test editor Amanda Furrer said: "Testers raved about the plush feel of the Triumph 17. Of course, you can't judge a running shoe by comfort alone. I initially wondered whether the ultrasoft shoe would inspire me to pick up the tempo on my morning run. But run after run, I reached for the Triumph more often than any other shoe in my testing pile. My watch read marathon-pace, and I became addicted to the cushioning and bounce. The source of this propulsion is the brand's new PWRRUN+ midsole. Saucony says this new foam is 28 percent lighter and is more durable than its predecessor. On the run, it feels springier and more flexible. I still have other shoes to test, but this is my new long-run crush for marathon-training season."

"The whole Saucony team is honored that Runners World and the global running community recognized us with this award," said Shawn Hoy, Saucony's vice president of global product. "Our mission is to deliver industry-defining products by making runners better and delivering an aesthetic that is distinctly Saucony. Runners who crave the ultimate in protective cushioning that is lightweight and springy will be delighted with the hyper-responsive, powerful ride of the Triumph. We can't wait for runners everywhere to feel the road disappear under their feet. Simply put, we named it for what it isꟷa Triumph."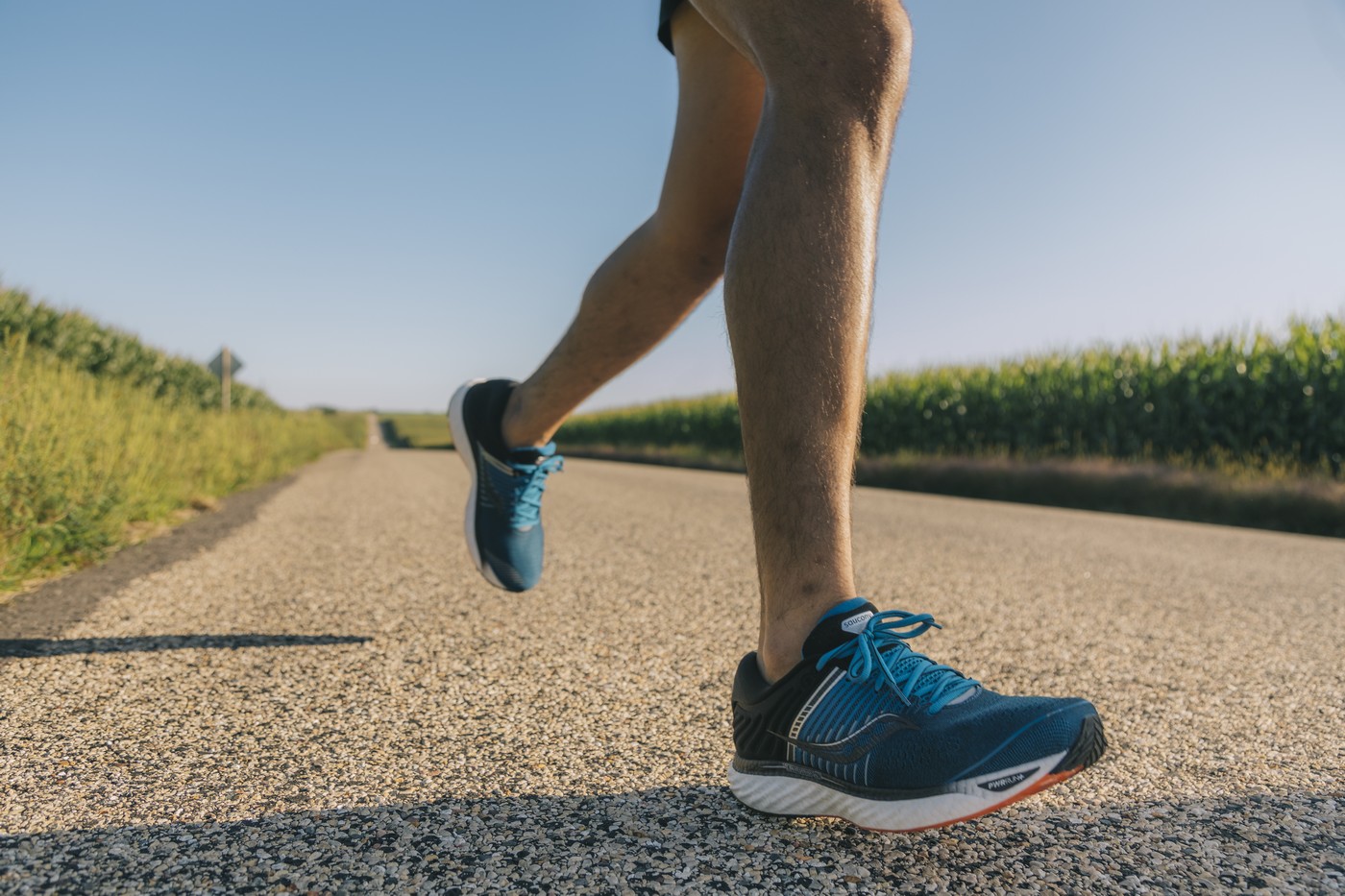 About the Triumph 17
With PWRRUN+, the newest generation of continuous cushioning technology, runners will appreciate the comfort and performance of the all-new Triumph 17.

New PWRRUN+ midsole cushioning provides more flexibility, durability, and springiness;
PWWRUN+ is 28 percent lighter than Saucony's previous foam. See video here.
FORMFIT™ wraps the foot in a 360-degree system guaranteeing comfort from every angle
Improved heel and forefoot including new geometry to enhance forward momentum
Premium touch points include luxurious collar foam and tongue lining
TRIFLEX™ outsole provides quick transitions and added durability
Engineered mesh upper with 3D print overlays provides strategic flexibility and structure

Being a Top4Running Club member pays off
You are always going to be faster with us. Join our loyalty program and get lots of great benefits.