Looking for a special challenge in the new year? Do you want to attack a real world record? Then mark our event in your calendar: Together with Saysky, we challenge you on March 17 to attack the unofficial world record in the three-legged mile.
What is a three-legged mile?
You and a running buddy each tie one leg together with a ribbon right above your ankles. Note: The distance between your legs must not exceed 20 centimeters! You're running one mile together, i.e. just under 1600 meters - if possible without falling.
What is the time to beat?
The unofficial world record is 5 minutes 22 seconds, set by Citius Mag in 2020, while the official Guinness World Record is 6 minutes 52 seconds.
We want to attack the faster time, of course!
So, what are you waiting for? Grab your running partner, tie your legs together and take a practice lap. It's harder than you think, but it's also a lot of fun! Because fun is going to be the main focus on Raceday as well as the record attempt. Afterwards there will be a post-race party with snacks, cold beer and an award ceremony at the Top4Running Store.
Race Day
Date: March 17
Meet-Up: Top4Running Store, Albrechtstr. 132, 12163 Berlin, Germany
Sign-in: 18:30-19:00
Meeting point is the Top4Running Store. There you will get your race number and your ribbon for the run. At 7pm we will jog together to the nearby race track to set the unofficial record for the fastest Three-Leg-Mile.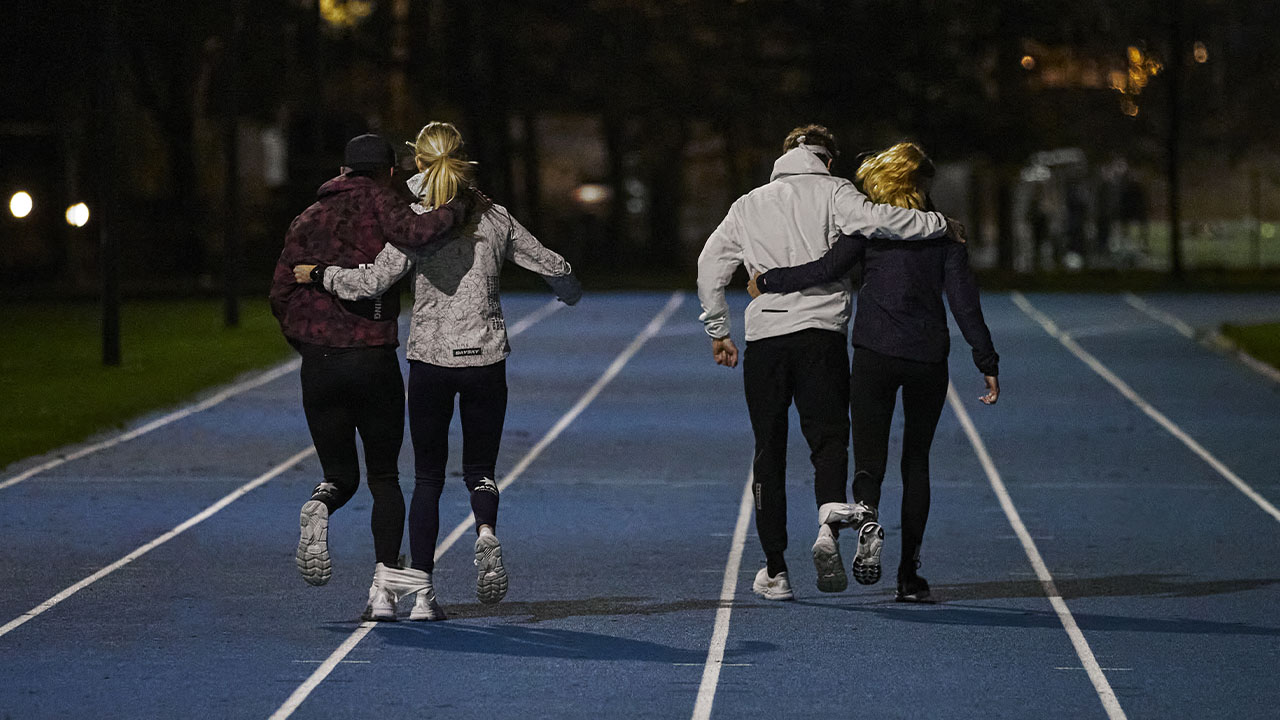 Virtual Record Attempts
Feel free to prepare with training and capture it on Instagram. Just upload a video of your run, along with a Strava screenshot (or similar) of your attempt. Tag it with #3leggedmile and we can follow along. Tip: It's best to find someone who is about your height and has a similar stride length.
Registration
Participation is for free, we are looking forward to numerous teams! If there is enough time, there will also be the possibility to make several attempts on Raceday or we will organize a battle between the fastest teams. Everything is possible!
The deadline for registration is March 15 at the latest. But if enough teams register before that date, the registration deadline will be brought forward. So, what are you waiting for?