An icy road can be a risk of falling and you will face it very often in the winter months - icy pavements on city runs and glaciers or frozen puddles in forests and mountains. We bring you a selection of shoes in which you can safely run even on icy and snowy surfaces.
Running shoes with spikes or traction devices
A common solution are shoes with metal spikes or traction devices. Shoes with metal spikes are a special type of shoe, similar to trail shoes. They have metal spikes built into the sole, which hold stably even on frozen surfaces. In the case of traction devices, these are non-slip sleeves with metal "teeth" that you put on your running shoe and they can bite into the ice. They prevent slipping, but on the other hand, they reduce the functionality of the running shoe, increase the weight of the shoe, and are not suitable for running on hard surfaces. Therefore, wear them only in mountainous and frosty conditions, they are not suitable for daily runs or training.
Trail shoes are also a great option
However, you can also run with quality trail shoes. Thanks to the aggressive pattern on the sole, they will keep you confident on snowy, wet, and even an icy surface. A waterproof upper or a Gore-Tex membrane will keep your feet dry throughout your run, without sacrificing breathability.
5 tips for running shoes for winter, snow, and icy roads!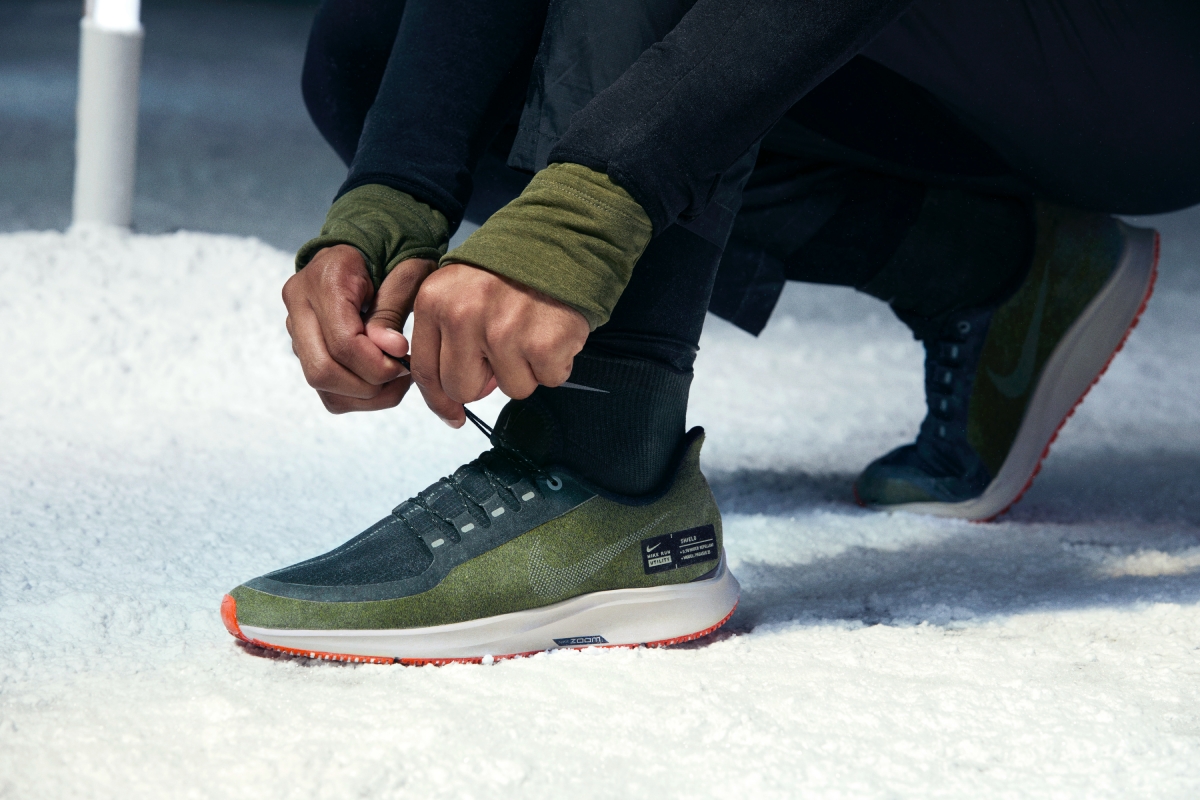 1) INOV-8 Roclite GTX
This model is suitable for frozen, snowy, and muddy surfaces. The models from this collection are versatile cross shoes and thanks to the perfectly universal sole, they can handle slippery asphalt and also mud or snow. Thanks to the Gore-Tex membrane, your runs will be comfy and your feet stay dry. The membrane is around the entire circumference of the upper shoe. The sole is with an admixture of graphene for an optimal ratio between grip and durability of the sole. Medium-high cushioning is comfortable for long runs, yet responsive and stable enough to maintain control in technical and unpredictable terrain.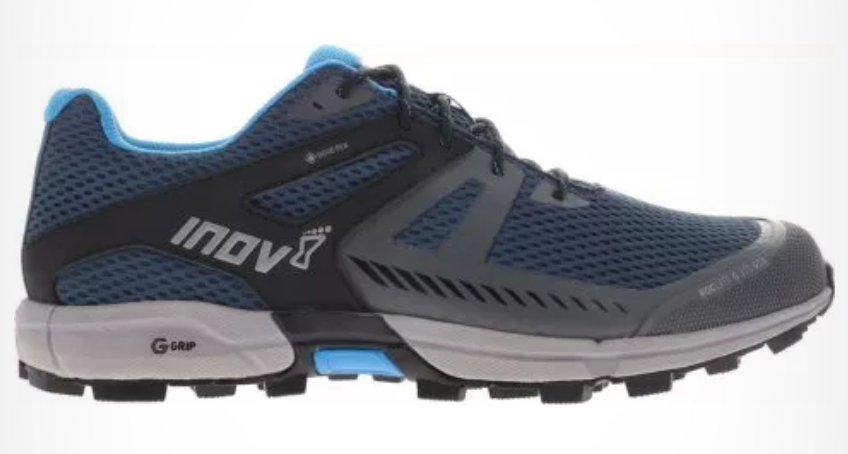 2) Salomon Speedcross Gore-Tex
Even the popular Speedcrosses have a Gore-Tex membrane. Thanks to it, you can use the full potential of this excellent trail shoe even in snow, slippery and wet conditions. The Mud Contagrip® sole provides maximum grip, the Sensifit™ construction keeps your foot stable but comfortable, and the EnergyCell™+ mixture in the midsole provides unique energy return.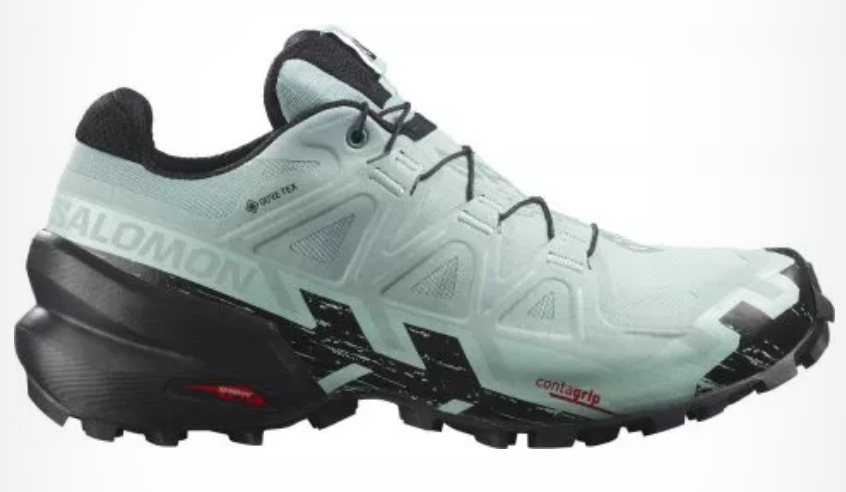 3) Nike React Pegasus Trail Gore-Tex
In addition to the road Pegasus version, the workhorse with wings from Nike also has a trail version, also with a waterproof Gore-Tex membrane, which is suitable for wet and snowy runs. The outsole with a smaller amount of rubber will allow you to smoothly transition from the road to the terrain, and together with the distinctive pattern, they will provide great traction on hard and unpaved surfaces. Enjoy the legendary comfort of Pegasus models even in adverse snow conditions!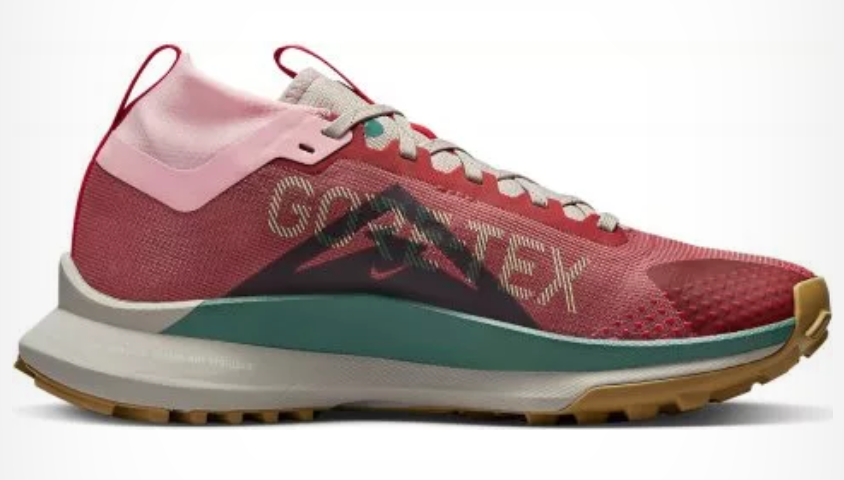 4) Mizuno Wave Rider GTX
Another model with a Gore-Tex membrane that will keep your feet dry. The aggressive sole will provide you with excellent grip so that you can run despite of snow or rain. The lightweight U4iC midsole ensures optimal cushioning while allowing you to develop high speed. Thanks to the SmoothRide technology, your transition from the impact phase to the rebound phase will be smooth and uninterrupted.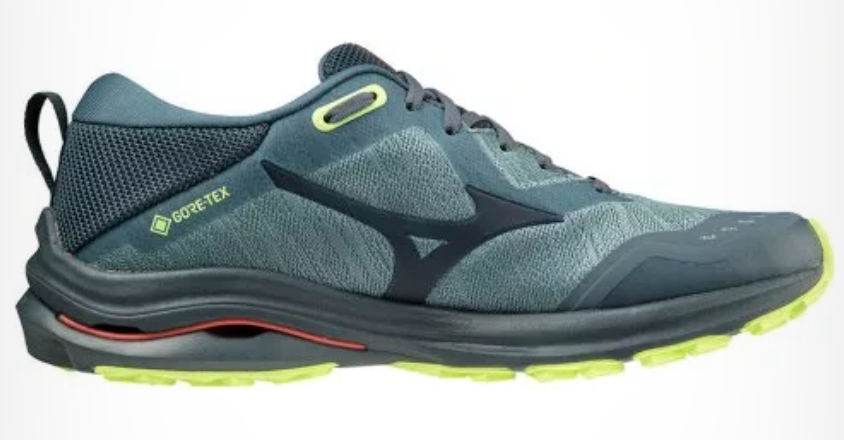 5) The North Face Flight Vectiv
Great waterproof trail shoe for deep and high snow. The upper is made with breathable and waterproof FUTURELIGHT™ technology, which is additionally reinforced with durable Spectra® fiber. A big advantage is the zip-overs, which protect the ankles and Achilles tendon even in higher snow. Thanks to the combination of the 3D carbon fiber plate, the cradle midsole, and the SurfaceCTRL™ sole, you can use maximum energy in the terrain. In addition, the sole will support you on all surfaces.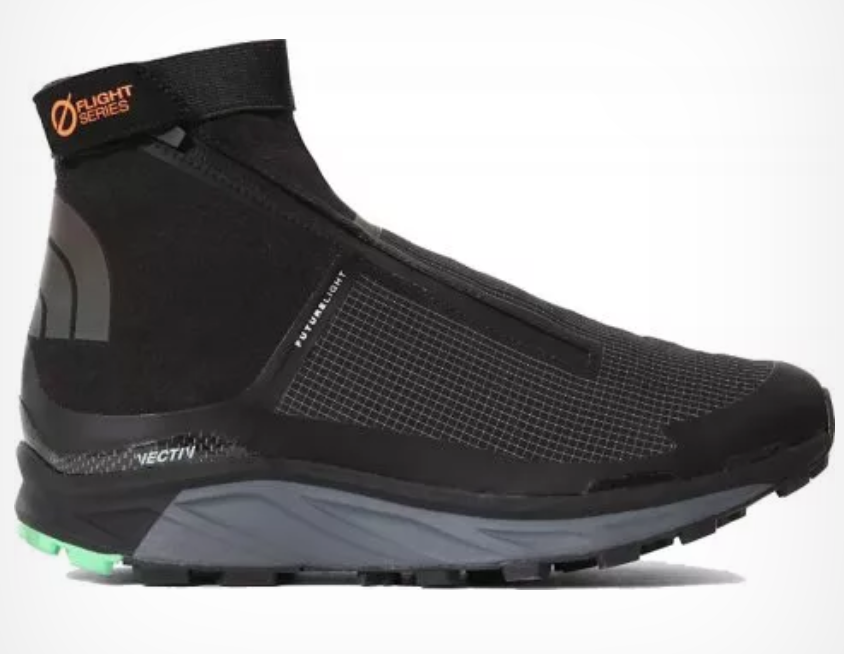 Running socks also matter. A small piece, but an essential feature! They enhance comfort, wick away sweat, and hold the foot and toes in place, thus preventing the creation of blisters.
Top4Running Tip: How to dress properly for running in winter?
Okay, now you know the tips for running shoes for winter. But what else to think about before heading out into the cold and snow?
Functional clothing - How to dress up for rain, snow, and freezing temperatures? Put on some winter running apparel and layer up. How to do it? The basic layer consists of a long-sleeved tee, the middle layer can be a sweatshirt, the upper layer is a running waterproof jacket, and for the legs, put on thermal leggings. Follow the outside temperature and your feelings. However, do not forget that you will get warm and sweat while running, so avoid packing too much and choose clothes made of functional materials.
Warm up before the run - This should have been an all-weather staple, but with the outside temperature around zero it really is a must. Roll out your joints, do some running alphabet exercises, and a few straights to warm up. Your feelings during running will be much better! It's worth a try, isn't it?
Set an easy pace - If you are not preparing for a running race, run at a more leisurely pace. The body acclimatizes better to the cold air and at the same time, you can test the frozen and snowy surface.
Don't forget the drinking regime - Although it is not as obvious as in summer, even in winter the human body needs enough fluids during exercise. Take water with you on longer runs, which you can easily store in your running backpack.
Don't give up running in freezing weather and enjoy the snowy scenery with Top4Running!
#RunningNeverStops