Are you training for a new personal best on the track? Do you want to smash your 10 kilometer best at the next road race? You shouldn't do the mistake and exclusively train on those hard surfaces.
You want to stay injury-free? Variety is the key!
Spoiler: There is no such thing as the optimal running surface, it all depends on your training goal. On soft and hard surfaces, your running muscles are used differently and therefore different muscle groups are activated. The biggest advantage of running on grass or in the forest is that it is extremely easy on your joints and feet. This prevents injuries. And it also strengthens your feet. On grass, they have to work much harder because they don't get much back from the soft ground.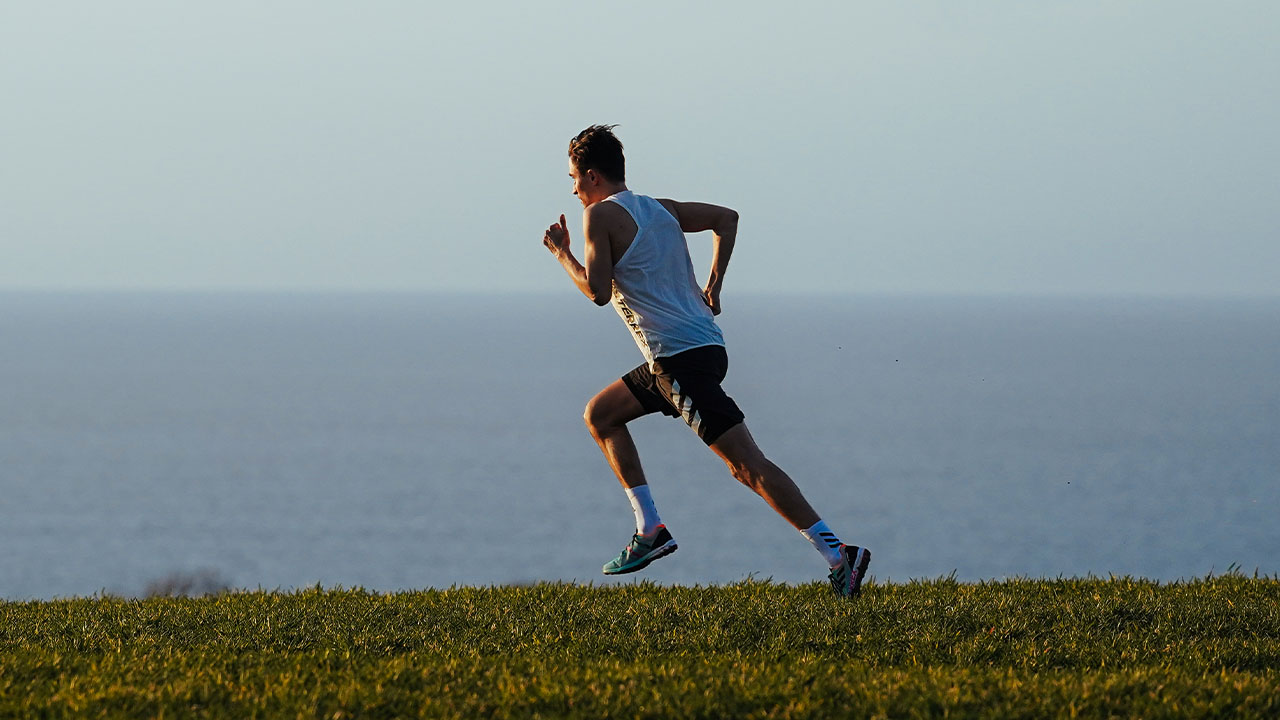 Which training sessions are suitable for which surfaces?
In particular, sessions in your preparation always work great on grass or in the forest. As you get closer to the start of the season and you want to add more speed to your tempo sessions, you can gradually move more and more sessions to the road or on the track. You should always keep in mind that your runs on softer surfaces are automatically a bit slower than on the track or road.
However, you can do your recovery runs on soft surfaces all year round. In many training groups in the US, it is common practice to run sessions on grass all year round.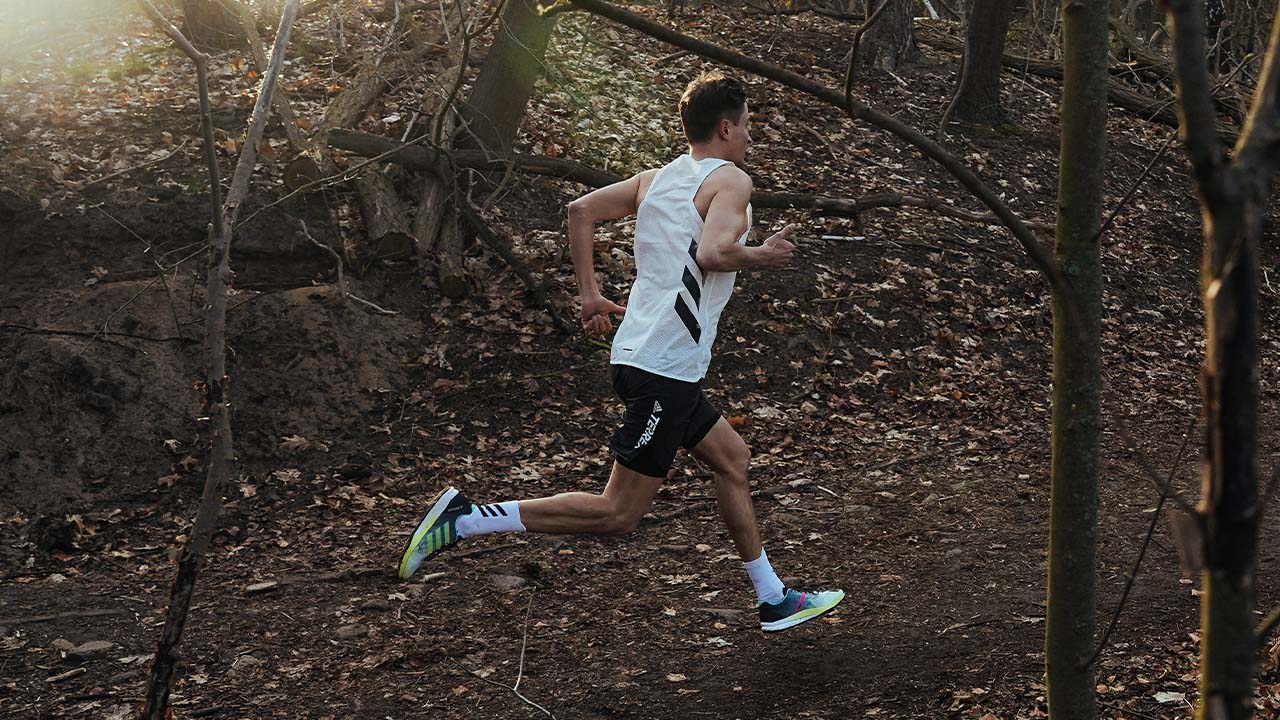 Does it make sense to use the same running shoes on every surface?
You should use different shoes depending on the goal of the session. The soft ground gives you natural cushioning. For recovery runs or sessions where you do a lot of mileage, you should choose a shoe with a lot of stability. Suitable are for or example the Asics GEL-Kayano 28, On Running Cloudstratus or adidas Solar Glide 3. In rain or snow and on slippery ground in the forest, a trail shoe like the Asics GEL-FujiTrabuco Sky or the New Balance Shando W are suitable as well.
A 300m interval session is on the agenda today? You want to speed it up? In this case, you should go for a lightweight shoe like the Adidas Adizero Pro, Asics Tartheredge or Nike Air Zoom Tempo NEXT%.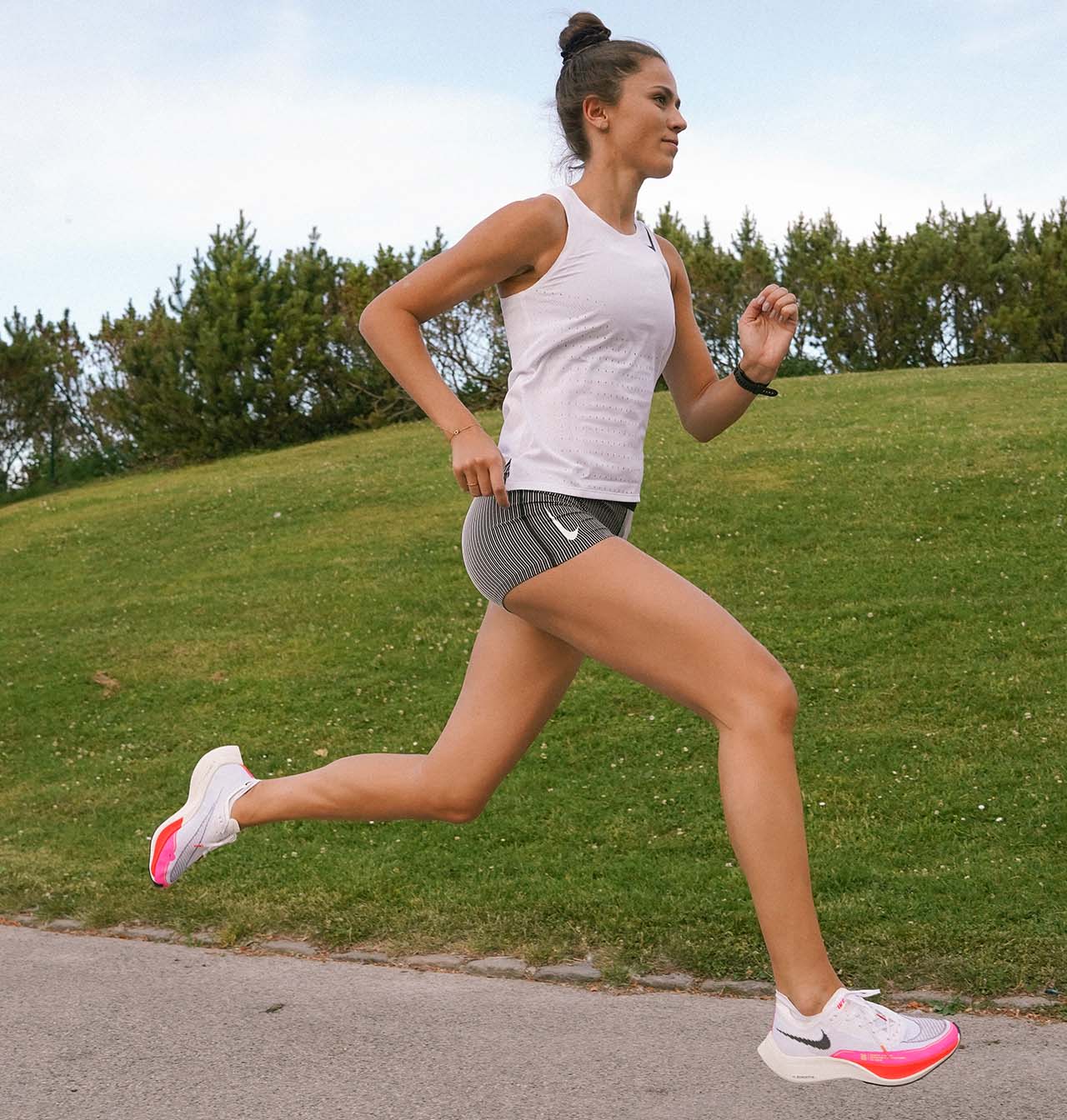 So, why don't you move your next interval session to the football pitch around the corner or on the trails you normally use for your Sunday walks?