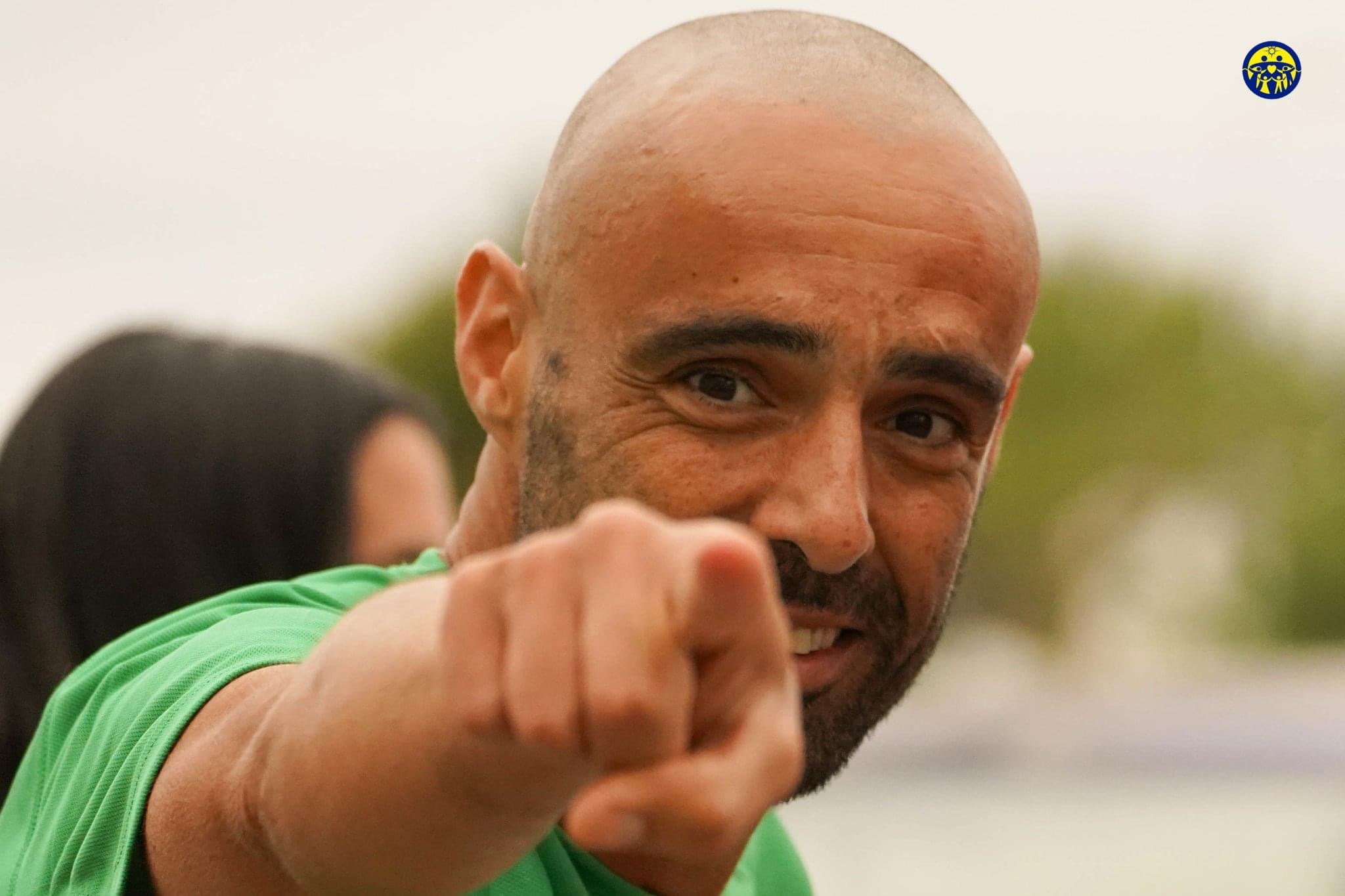 Our ambassador Bruno Maia is a 46 years old soldier, married and with two children, and on December 9th he will challenge his limits: he will run the 200km route between Tróia and Sagres, non-stop. Seems impossible? Well, for our ambassador this word does not exist and the objective is exactly to prove that we are all capable of outdoing ourselves. Although this is a classic route done every year by bike, Bruno will be the first to do it running, and so he will be a pioneer in Ultra Running in Portugal. When we asked Bruno how the idea of doing this route running came up and where this dream came from, the answer was revealing of his ambition: "I have always been given to adventures and personal achievements. As this route is already done by bike, why not do it running?".
"When the idea of doing this trail running initially came up, the goal was overcoming personal limits. However, as time passed, I was diagnosed with a depression problem, which still persists to this day. Therefore, I now want to transmit a message to people about this significant topic which is mental health, which silently affects a large part of society and, if there is no support, can have serious consequences. For all this, on 9 December 2022, I will fulfil this old dream and prove that sport and well-being can be great tools for overcoming the problem of mental health. For me, running is one of the ways to free my mind from negative thoughts, to achieve a feeling of freedom... it is through sport that I fight my fight to be happy."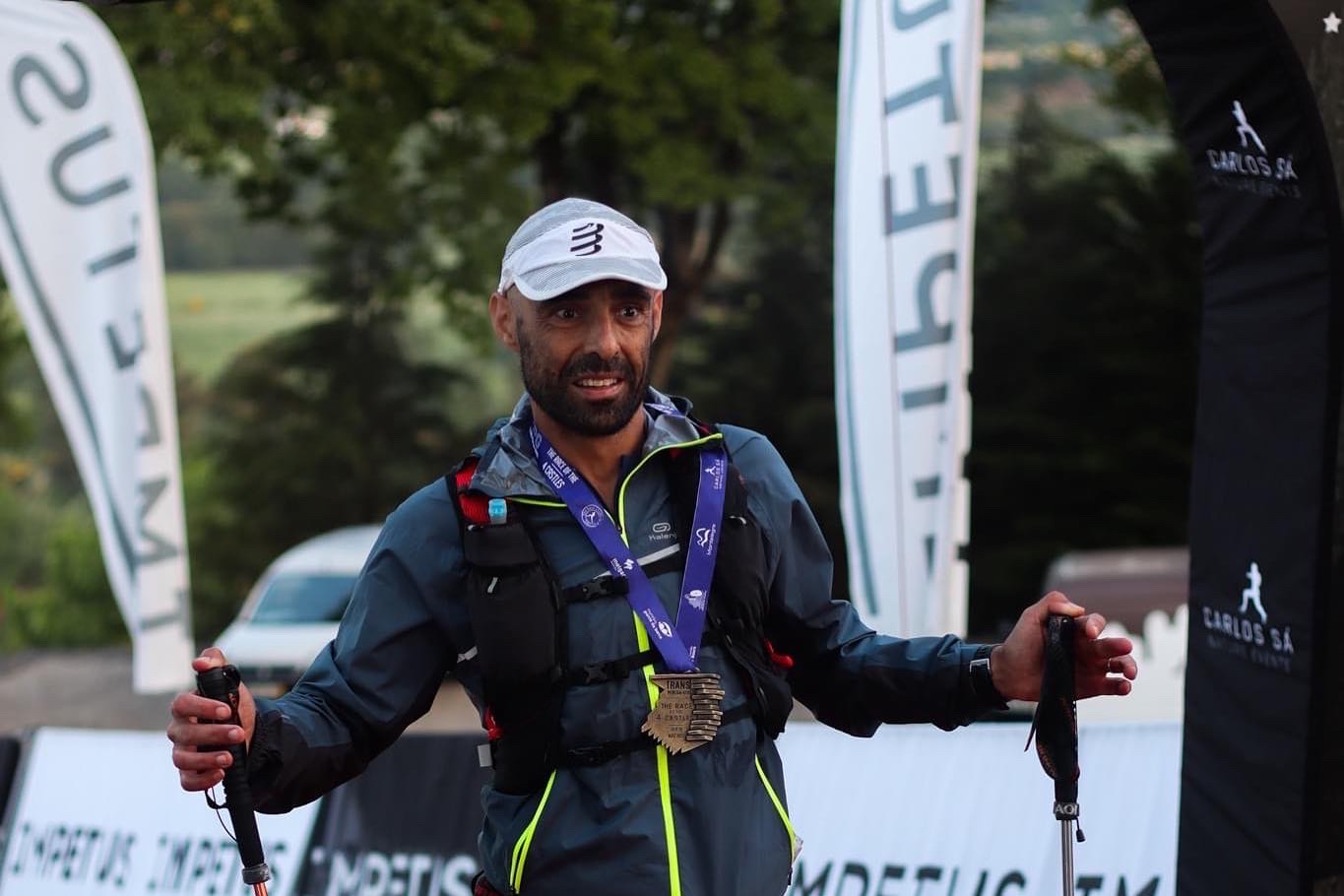 As we were fascinated by Bruno's motivation and ambition we wanted to dig deeper and find out more details about this adventure. So we asked a few more questions:
What kind of preparation are you doing for such a long race?

Above all, I am doing a lot of endurance training. I also have some experience from previous long races that give me a better understanding of how to prepare myself for this adventure.
Are you going to do the 198km non-stop, or do you have some rest periods planned?
It will be a Non-Stop race with some support points already outlined, every 20km.
What shoes will you be wearing for this event?
I'm thinking of using 2 pairs of shoes. The Hoka Mach5 and the Craft CTM Ultra carbon, but I also have in mind the Salomon S/LAB PHANTASM CF. As for other products, together with Top4Running, I decided to take the Top4Running ECO Lightweight beanie to keep my head warm, the Nike Pro Dri-Fit thermal T-shirt to keep warm during the colder periods, and the Saysky Reflective High Combat reflective socks to ensure my visibility during the night.
Will it be possible to follow your adventure live?
Yes. I will connect the GPS watch to the Garmin Connect app, where it will be possible to track my location live.
What tips would you give to someone who also wants to prepare for an Ultra race?
Above all, gain experience in long races and lots of psychological training, because the mind is also trained and is a crucial part of these races. And don't be too "thirsty", everything has its own timing ...
Finally, according to your experience, what advice would you give someone dealing with mental health issues?
Try as much as possible to ask for help, not to be closed on yourself. Also, find something that gives pleasure to do, because in this way the mind will be occupied with positive things. In my case, sport, particularly running, makes me feel free and gives me enormous joy that helps me overcome all my problems in the best possible way.
Here at Top4Running, we are super excited for Bruno and this commendable adventure of his. We are very thankful to him for taking the time for this chat of ours and wish him the best of luck for December 9th. We hope this race will raise the importance of mental health in our society and serve as an inspiration to all those who are suffering from these issues. If you would like to know more about Bruno or get in touch with him, you can follow him on his social channels: