What to wear for your autumn runs
The sun is still shining, but not as much anymore. The wind is blowing, but not enough for you to need a neck warmer. So, what should we wear in this season of unpredictable weather?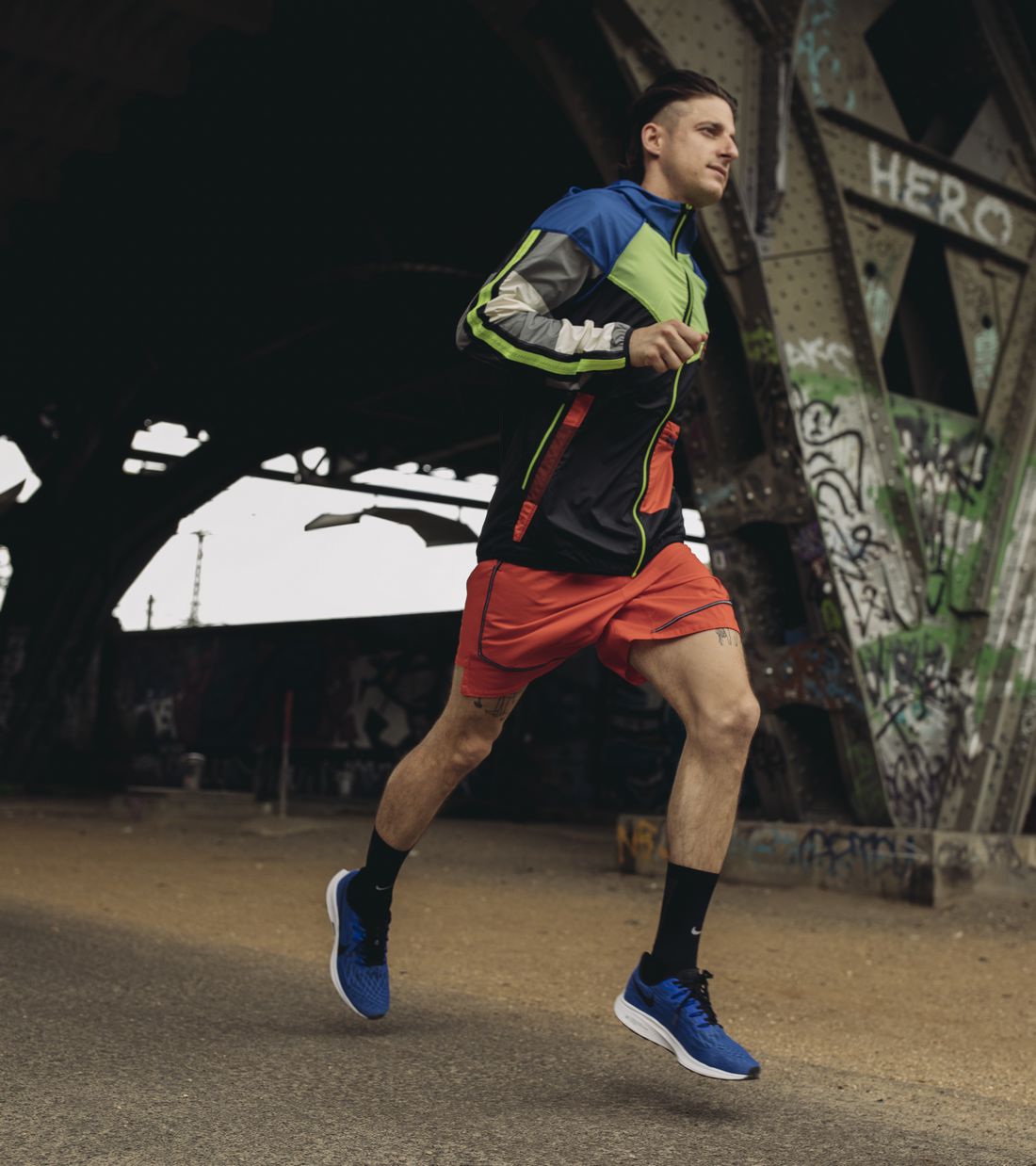 Be smart and combine various layers. A lot of brands produce bottom layers that can be easily combined not only in winter but in this transition period as well. You can still wear summer clothes, so don't box them up just yet. Look out the window and follow the weather forecast and remember the rule which says "current temperature + 10 °C" (which is how you'll feel when you start running).
Let's go piece by piece from head to toe.
It's not quite time for a hat yet, but a scarf or a headband will surely come in handy early in the morning. Save the fleece materials for winter and instead pick something lighter that wicks sweat away and covers your skin.
Also, grab a neck warmer to protect your neck.
And now perhaps the most difficult part – the upper part of your body.
Long-sleeve T-shirts are an excellent choice here, as they're usually all you'll need. When it gets colder, put a T-shirt on top of it, for example the one you got at Vltava Run: it's comfy, long enough, and provides an extra layer. Also, it's white and easy to see, which is also a good thing. 😉
And when it gets really cold, pick a lighter sweatshirt and put it over a T-shirt or an undershirt, ideally a compression model. Be careful to choose the right sweatshirt! Some of them are so smart that you won't need to wear anything under them (just a bra, ladies). These sweatshirts are the most efficient ones because they replace a lot of those extra layers, keep you warm, and provide more freedom of movement.
And the third layer to protect your lower back is a vest.
Also, don't forget about a thin waterproof jacket to protect yourself from rain as well as wind. You can tie it around your waist anytime and run on.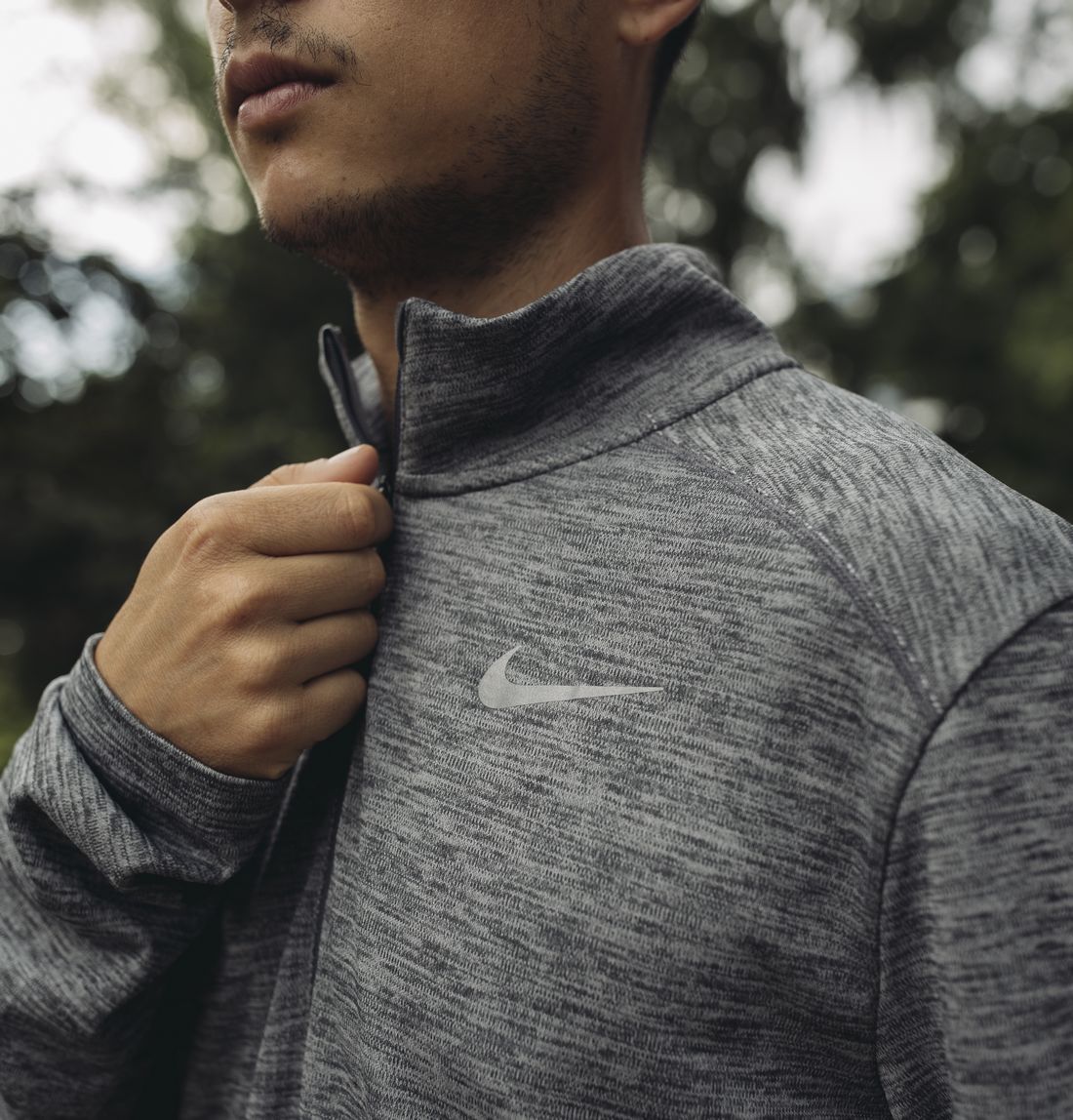 Lower half of your body
There are several potential combinations. You can still wear your shorts for some time, in combination with knee-high compression socks, but in around three weeks your knees will start to get cold 😊 Then it's ideal to wear ¾ and ⅞ running pants, again in combination with knee high socks when it gets too cold to have your calves exposed. And the last option are long pants, such as thin tights or loose pants. Don't forget about your ankles and pick only high socks.
Shoes
Don't get stuck in summer and choose the right shoes to provide you with safety and comfort even in rainy conditions. Nike Shield or Asis Lite-Show are among the classic choices.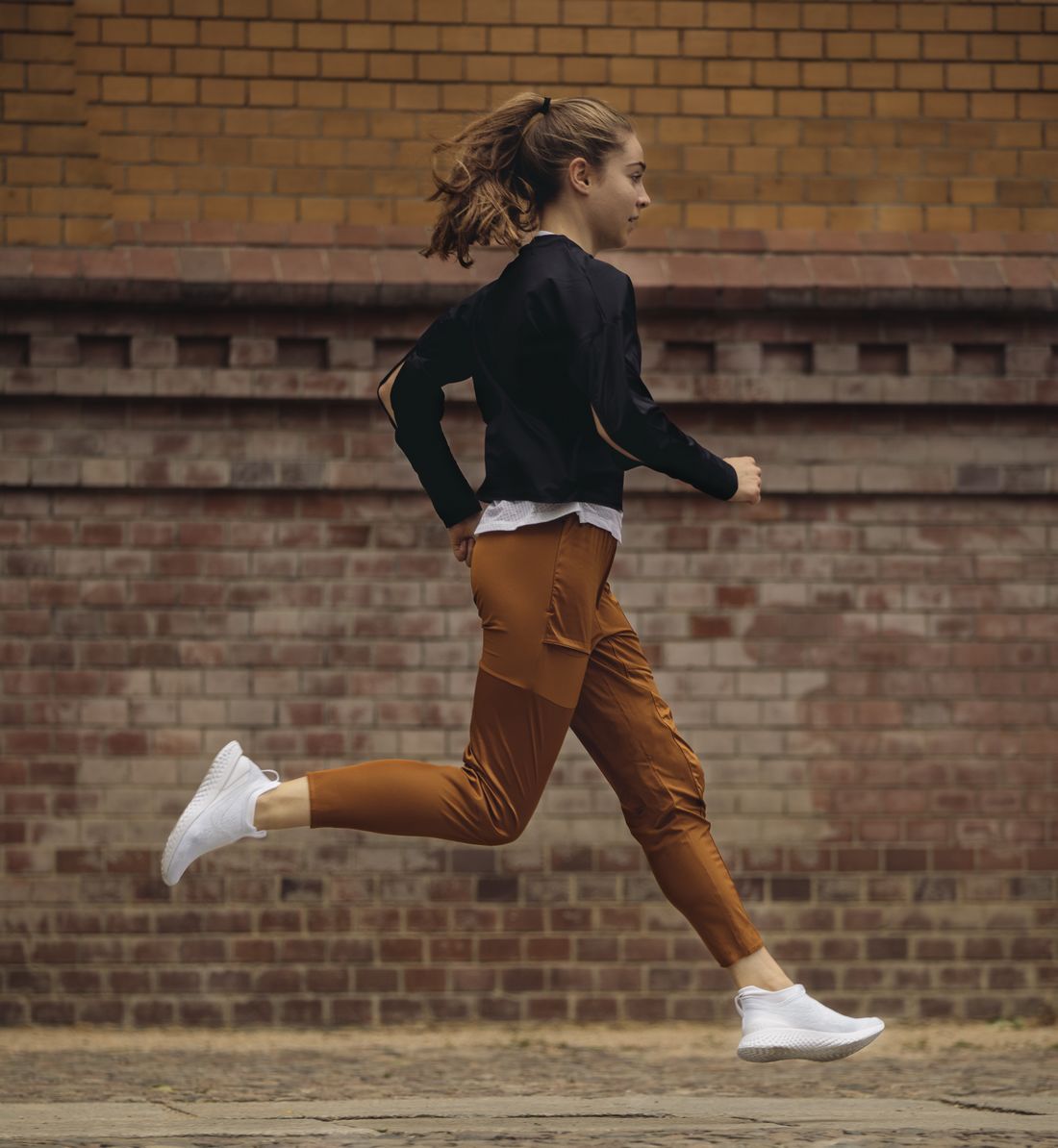 Equipment is essential for your runs in autumn, but don't forget about sticking to proper training rituals:
After your run, always get inside and do your stretching at home, so you don't get cold in the wind.
Stay visible! It gets dark earlier, so set an example and let everybody know you're running down the sidewalk. Keep reflective elements and highly visible flashing lights on!
Have a headlamp on to see where you're stepping and to prevent stumbling.
Slow down to do more runs and be stronger in spring. Autumn and winter are ideal to train endurance, not speed!
Sufficient intake of vitamin C makes your running season longer 😊
Don't forget to follow our Instagram where we regularly post new tips!
Enjoy your runs!