What does drop mean?
Drop in running shoes means the slope of the foot, specifically the difference in the amount of cushioning between the heel and toe. The lower this number, the more natural the stride the shoe will allow you to run. There are generally three categories:
Running shoes with 0 - 5 mm drop are suitable for experienced runners with a mastered running technique.
Running shoes with 6 - 10 mm drop are the golden mean for intermediate runners. They allow you a natural stride but also add comfort for the occasional heel strike.
Running shoes with 11 or more mm drop are suitable for runners who run over heels or are overweight.
Zero-drop running shoes - Yes or no?
Natural walking and zero drops are increasingly popular nowadays. You're probably familiar with minimalist, barefoot shoes that try to simulate barefoot walking. When it comes to running, zero-drop shoes have a range of positives, the main ones being:
Allow the runner to stride naturally
They have a positive effect on the resolution of running deviations - pronation and supination
They help the foot (and therefore you) run to its full potential
But even so, they are not suitable for everyone, at least not right away. You need to work on proper running technique, do the running alphabet, and get used to the new shoe type gradually to avoid overloading your calves, Achilles or even injury. Alternate minimalist shoes with the ones you're used to.
Drop does not equal cushioning
A lot of people mix drop and cushioning together. That's not the case. Zero-drop shoes also have cushioning components and you can run long runs in them.
You already know what drop means, so let's take a look at low-drop running shoes:
1) Altra running shoes
Altra models are known for their zero drop and wide toe. It offers road and trail minimalist shoes that are extremely comfortable, high quality, and durable, and help you reach your full running potential. Of course, other factors such as grip, breathability, and cushioning are also included. We have two bestsellers from Altra for you. One to dominate the road, the other for your trail adventures.
Altra Torin
On the road, wear the Altra Torin 5. It has a high-quality mesh upper that ensures optimal breathability during your performance. It is a completely redesigned bestselling volume running shoe on the ALTRA Zero Drop™ sole platform. The Altra EGO™ MAX midsole provides responsive cushioning and you can rely on the FOOTPOD™ outsole for superior grip. Unique comfort and high levels of cushioning, are the perfect combination for your long road runs!
Altra Timp
Take the Altra Timp 4 into the terrain. Maximum comfort is guaranteed with the Altra ZeroDrop™ wide toe shape. The great-fitting, breathable mesh upper has asymmetrical lacing to better secure your foot in the shoe. This prevents unwanted toe slippage and uncomfortable blisters on the toes during runs. Stability and traction on different types of trails are guaranteed by the flexible MaxTrac™ outsole and the Altra EGO™ MAX midsole provides cushioning.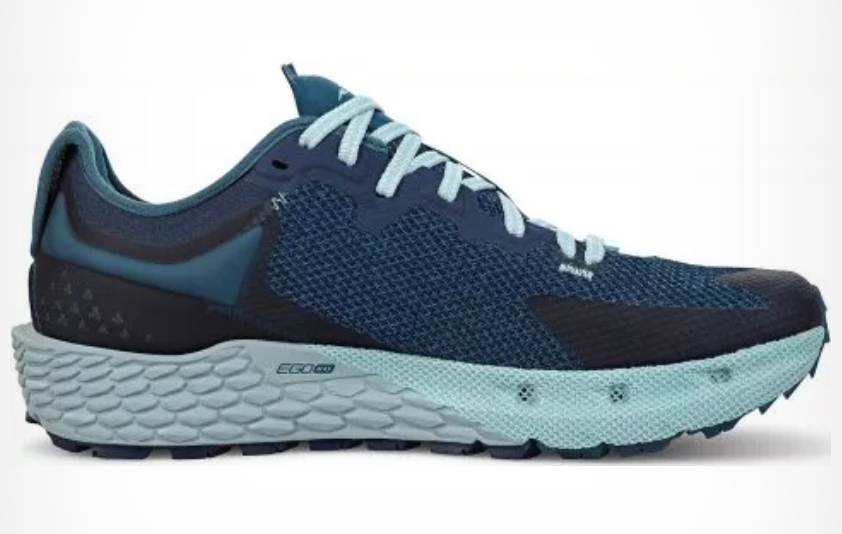 Altra Torin and Altra Timp are great shoes, but we can safely say that other models of this brand are also among the top. Running legend has it that once you've worn Altra, you won't want it any other way!
2) Inov-8 X Talon
The Talon model, specifically the INOV-8 X-TALON G 210 v2 with 3mm drop is an uncompromising choice for soft trails, cross country, OCR, and other muddy runs where you want maximum performance. The outsole is the iconic X-TALON tread enriched with graphene, and the narrow upper is sewn from Cordura Airflow material that is breathable and has solid durability. Comfort goes slightly sideways, but it's worth it for the great surface contact and confident performance!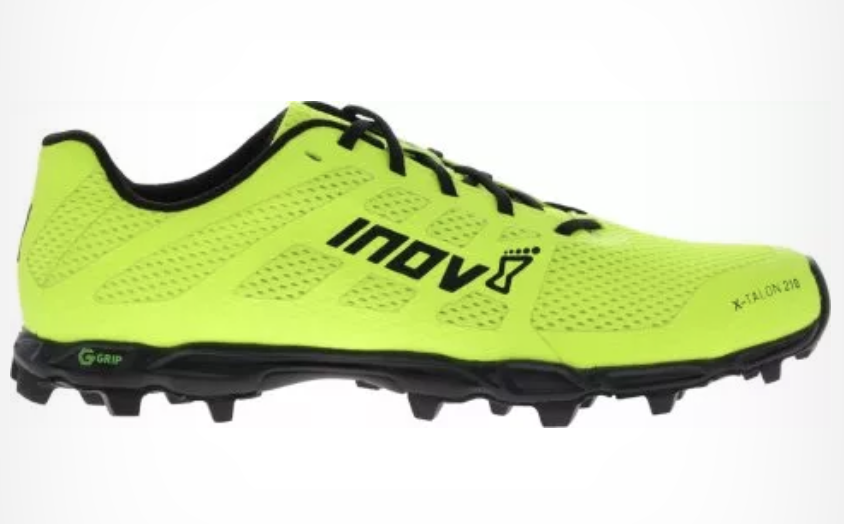 3) Asics Fuji Speed
Although the Asics Fuji Speed model does not have zero drop, it still boasts a very low number, namely 5 mm. This is a trail shoe that is developed for longer distances. The upper is made up of lightweight Nexkin material that increases abrasion resistance on the unpredictable trail. The Pebax plate and GUIDESOLE™ technology promote a smooth ascent and descent even on the most challenging terrain. The ASICSGRIP™ outsole offers a high grip on a variety of terrain types without compromising durability.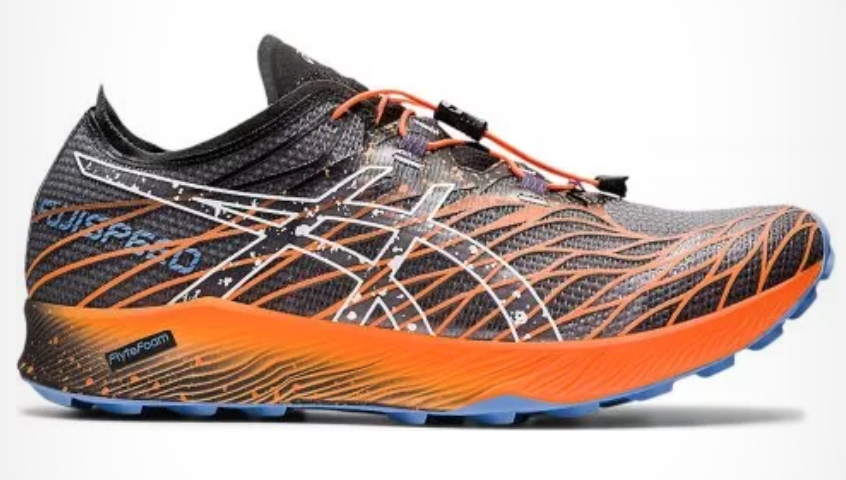 Check out the running offer and equip yourself from head to toe with Top4Running!