Loyalty program Top4Running Club
Join the club
Only people who have a delivery address in the selected country can register to the club.
Czech Republic Slovakia Hungary Romania Germany Spain
Top4Running Club is your ticket to a select company of runners and right now we invite you to start enjoying this care. Keep going and welcome to the club.
Surely, together with our e-shop, you have often used words such as discount, discount coupon, discount code. Because we care about our customers, we have launched a loyalty program - Top4Running Club, and thanks to this it has never been easier to buy your favorite pieces on Top4Running for the best price on the market.
How does it work? Simple! Register for Top4Running Club and enjoy a 5% extra club discount (also applies to discounted products). After registering and logging in, the active discount coupon will light up on your profile in the My discount codes section, so you will see all the prices lower than the others.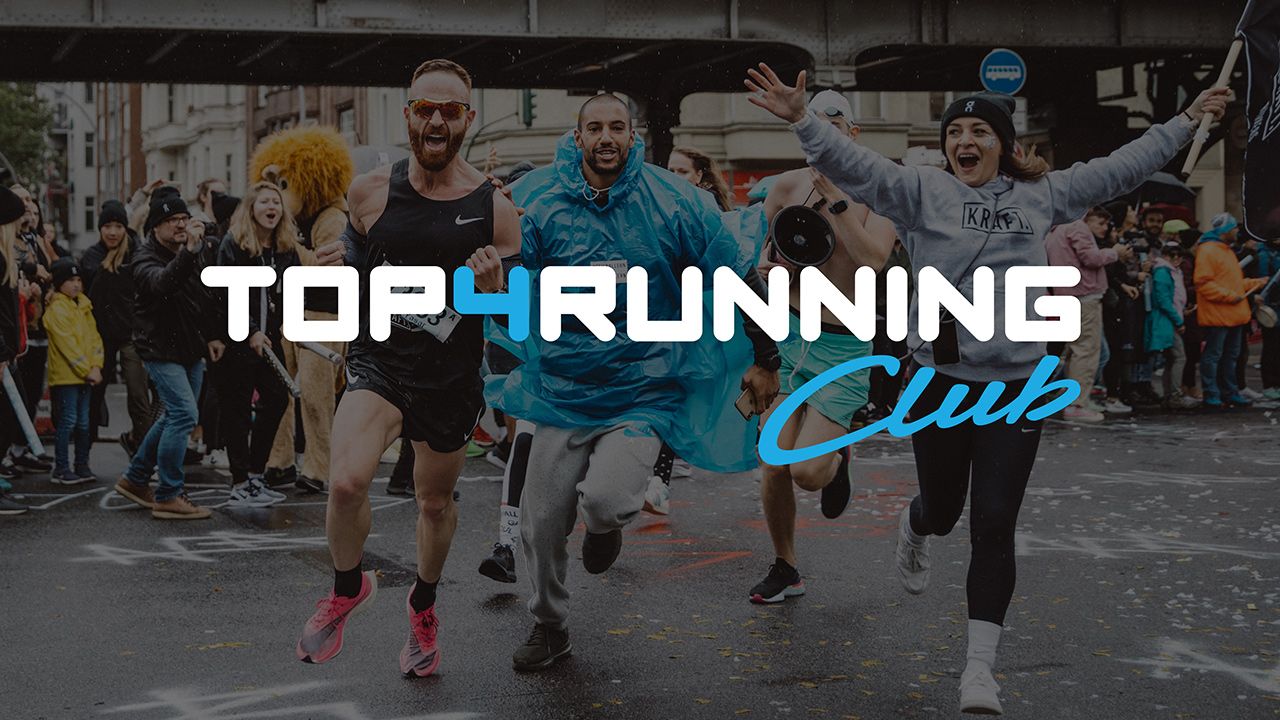 And that's not the end of it.
We will be the first to serve everything that lands in our warehouse right under your nose. You will always be a valued guest with us, enjoying a whirlwind of the best running gadgets combined with a bunch of running benefits and prmotions.
This way you will be sure that the highest Top4Running discount is right in your cart. You will also be informed about all the news first, so you will not miss our extra Top4Running codes for the value you like and we will fulfill your wishes.
Why become a member? Here are some good reasons:
You will get an additional 5% discount from the current e-shop prices for every purchase at Top4Running.com, valid for almost the entire range.
You will get preferential access to exclusive news and limited products and you will have a better chance of not missing your size.
Special promotions and discounts for club members only.
The love of running grows with the Top4Running discount
One of the main reasons why running is so attractive is its' simplicity and not so much financial demands. However, just as beautiful new dresses will add a new spark to your day, new well-fitting running clothes can kick and take your love of running to another level.
Top4Running (you are also looking for us as a topforrunning or running top) is home to all runners - it doesn't matter at all whether you like to run in the city, in the field or on the oval. Equip yourself with running shoes, clothes and accessories that will fit you like a glove and will serve you exactly as you imagine.
In addition to the fact that we discount other products every day (at the moment you will find more than 3,000 of them with us, with discounts of up to 60%); you have the opportunity to get an even bigger running discount.
How to register for Top4Running Club?
It couldn't be easier, just register directly on this page via the "Join the club" button.
How do I apply a 5% membership discount?
We will automatically assign the discount to the email you used to register to the Top4Running Club. You will then see that the discount is active in your customer profile on Top4Running.sk in the "My discount codes" section. You'll have almost all the products for the club price, and that's always a good idea, isn't it?
How long can I be a member of the club, how can I renew or terminate my membership?
Your membership lasts for 365 days. You can manage your membership in your user profile. Participation in the club is voluntary and you can cancel it at any time via a link in the email or via a link in your user account.