Knowing the exact number of steps you make during the day or number of calories burnt, being able to find out your current heart rate or monitor your sleep – all these were entirely science fiction not so long ago. Today it's completely different, though, and smart fitness bands and sport watches offer much more than that.
Why should you buy one? And which of them are the best?
Useful helper
The days when watches showed us only time or date are long gone. With smart watches or bands we can get much more information. What features and information do sports bands and fitness watches offer?
Pedometer (number of steps taken or distance walked in kilometres)
Number of floors climbed (or elevation in metres)
Number of calories burnt
Heart rate
Length of daily activities in minutes
Notification in case of long inactivity (movement reminder)
Start of activity and data about it (measuring specific information for individual types of movements, e.g. average pace per kilometre or number of laps when swimming in a pool)
Sleep tracker
Barometer
Compass
GPS
Notifications (when paired with a mobile phone via Bluetooth you can turn on notifications of new messages, calls, emails, etc.)
Counter (click to record number of repetitions)
The range of features offered and information provided differs with each brand and product.
Sport band vs. smart fitness watch
Sports devices are divided into three basic categories:
Sport watches – designed primarily for athletes, offering sports features (measures steps, kilometres, and calories, path tracking, etc.); uses a display.
Smart watches – in addition to the sports features, they offer other features as well thanks to Bluetooth or Wi-Fi connection (sending text messages, weather forecast, stress check, breathing, etc.); uses a display.
Fitness bands – the same features as sport watches, only they don't have a display (or just a small one) and only record the data (or show the very basic data only) which can then be displayed in an app on a mobile phone or computer.
How to choose a sport watch?
First, think about what features you are going to really use. Would you like to use it primarily for sports activities and appreciate its ability to show certain information during your physical exercise (current heart rate, duration of the activity, calories burnt, etc.)? Then go for a sport watch. If you want to only record the information and evaluate it later and if you prefer a smaller device, go for a fitness band. If you want to use the watch for more than sports purposes and enjoy modern technology, buy a smart watch. Of course, their prices depend on the features they offer.
If you plan to use it for swimming or keep it on in the shower, make sure you choose a water-resistant device.
Most brands now offer watches featuring a touch screen. I'd like to recommend these, as they are very easy to control.
Also, you need to choose from among unisex, women's or men's fitness watches. Sport bands are often unisex, while watches come in various colours and designs. Some watches are very elegant, while others are designed simply for sports purposes. You may plan on using it every day, for example when you go to work (which is recommended, given that it's able to collect data on your whole day including activities, number of steps made and calories burnt), so a more elegant watch similar to classic watches would be more suitable. Or you may like a watch with a sporty design. Some watches give you the option of changing bands, which comes in handy when you want to match it with your outfit or change its colour.
The size of the band is important as well. If you order it from an online shop, measure your wrist carefully according to the manufacturer's instructions. In a physical shop, don't be shy and ask the assistant to unpack it and try it on. Lots of bands come in a universal size which fits each wrist.
You should pay attention to the battery life as well, especially if you travel a lot and don't have many opportunities to charge it. Make sure you check its real life when the watch is being used. Each vendor should be able to answer this question.
Also, check out some reviews. Each sport watch as well as fitness band has been used by lots of people who like to share their opinions online concerning their pros and cons and real experience with specific products
The best fitness bands
Band FitBit Charge 3 has a small screen to display basic information. It's water-resistant and – in addition to the steps, kilometres, calories, and sleep – you can turn on your desired activity to monitor the related information. It monitors women's health as well.
Garmin vivofit4 band - an elegant fitness bracelet with a color display that will motivate you to move healthy. The bracelet records the number of steps and the distance and based on that adjusts your daily goals, which you should meet every day. It also shows the amount of calories burned and warns of prolonged inactivity during the day, such as during longer sessions at work, at the computer, etc., and prompts you to move.
The best sport watches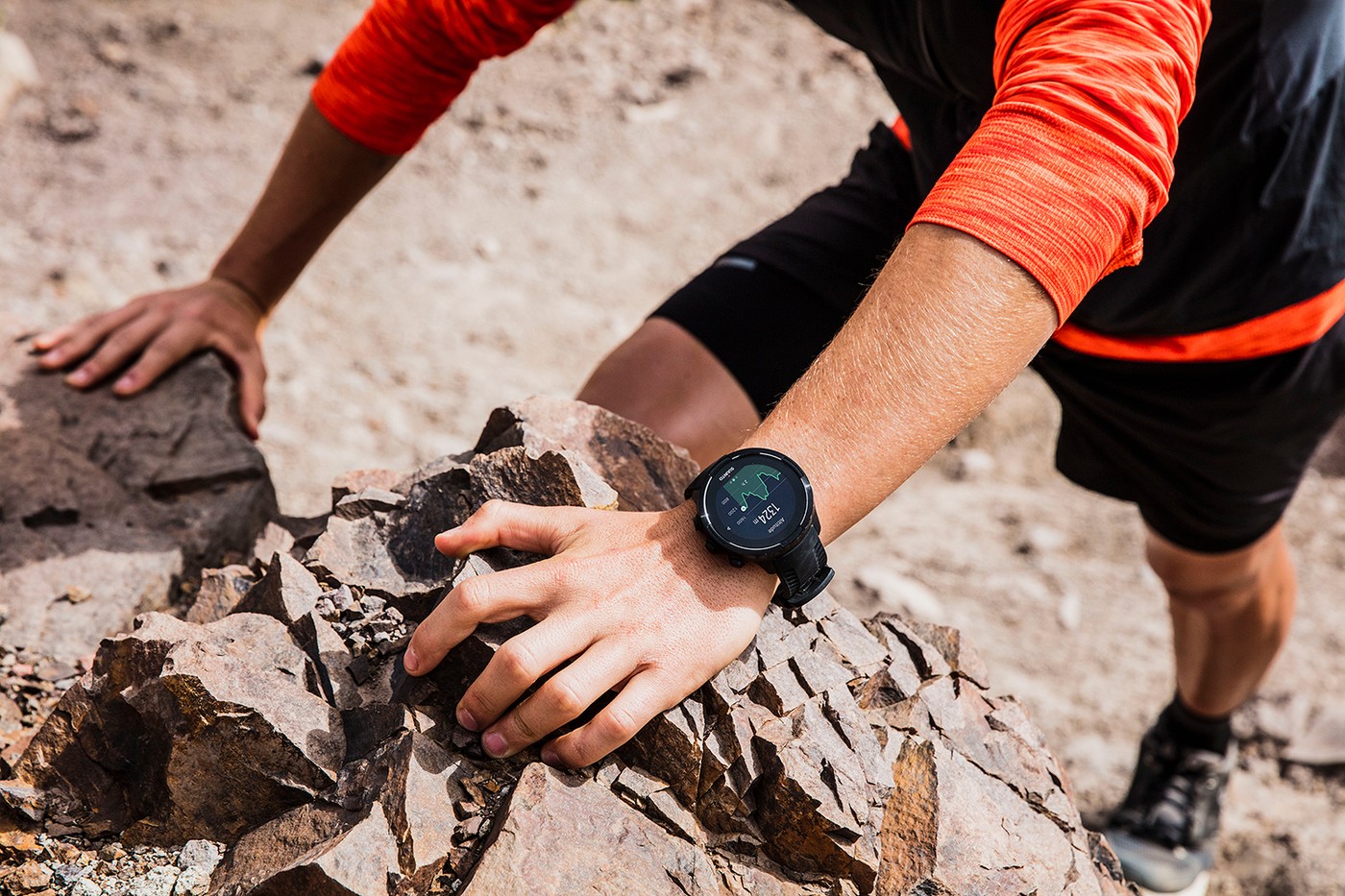 Sport watch Garmin fenix5S Plus Even though the fenix watches are the most versatile from the whole range of Garmin smart watches, with great design using premium materials and easy-to-replace quick-change straps, suitable for everyday casual wearing and different occasions, they are still the ultimate sporttester. They offer countless profiles for a wide range of sports activities: running, cycling, swimming, golf, skiing and snowboarding, triathlon, walking and hiking, climbing, rowing, fitness and strength training, etc. with topographic maps, contactless payments, and music playback.
Garmin Forerunner 645 Music one of the smallest and lightest sports watches on the market. They offer very decent battery life (up to 1 week in smart watch mode, up to 12 hours of training with full GPS on). Music lovers will appreciate the 4GB memory with the ability to store up to 500 songs and play music from the watch directly into the Bluetooth wireless headphones. In addition, the Forerunner 635 offers optical wrist pulse heart rate measurement, multi-sporting features and separate detailed evaluation profiles
The best smart watches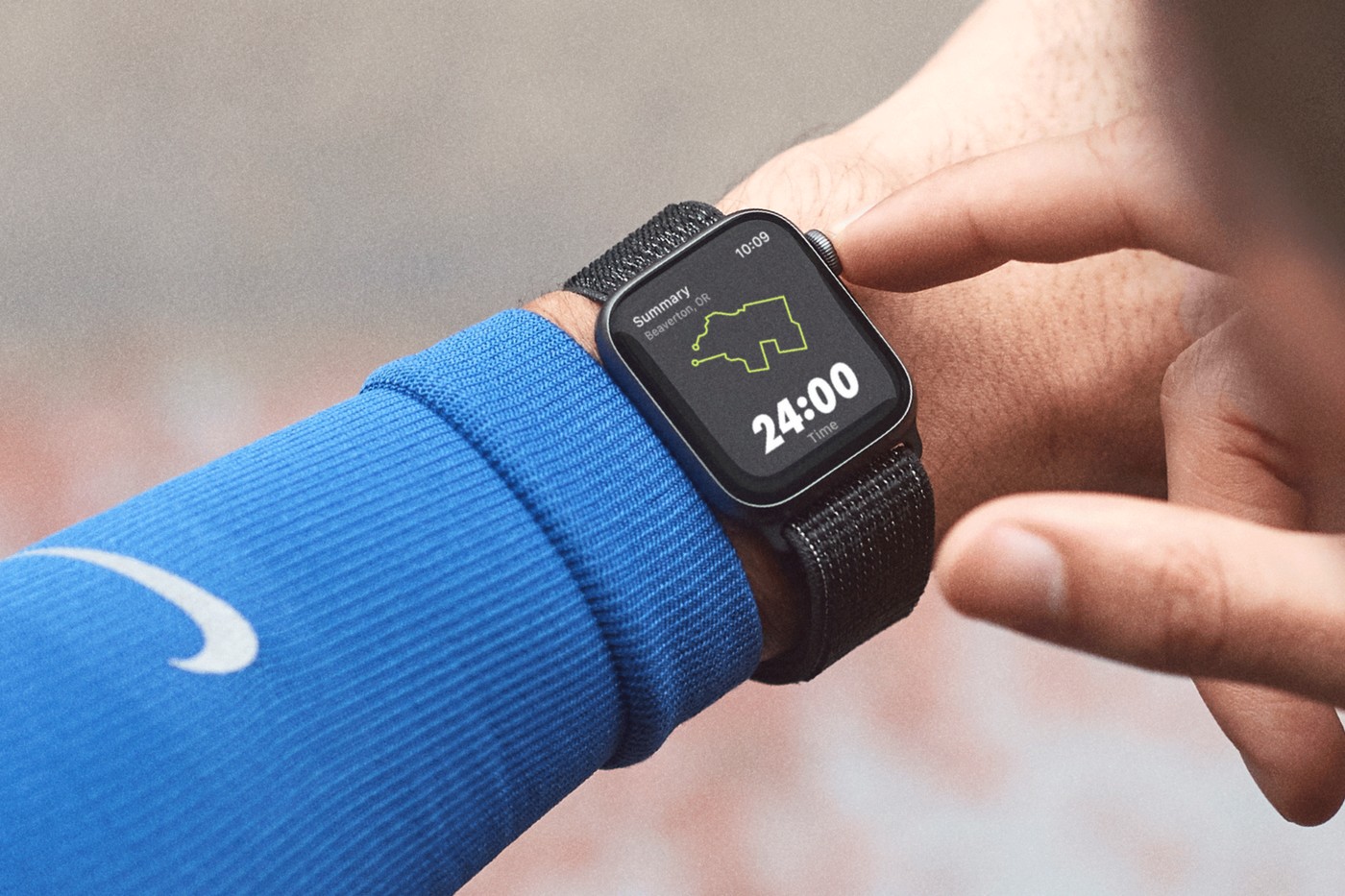 Apple Watch Series 5 GPS will satisfy even the most demanding of clients. They offer only the best today's smart watches can provide, such as numerous sports modes and the ability to detect the beginning of an activity. They also let you play music, monitor air quality, set a timer, read your messages, and much more.
Choose the right ones for you
Being a Top4Running Club member pays off
You are always going to be faster with us. Join our loyalty program and get lots of great benefits.