INEOS 1:59 CHALLENGE
Saturday, 5:30 am. My alarm clock rings. I jump out of bed and get moving quickly. Breakfast, brush my teeth, pack my stuff, and head out for Vienna. As I arrive, I'm a bit nervous of the weather, which is not exactly as forecasted. I quickly check out the official website of the INEOS 1:59 CHALLENGE to make sure everything is as planned and the time of start hasn't changed. No changes there!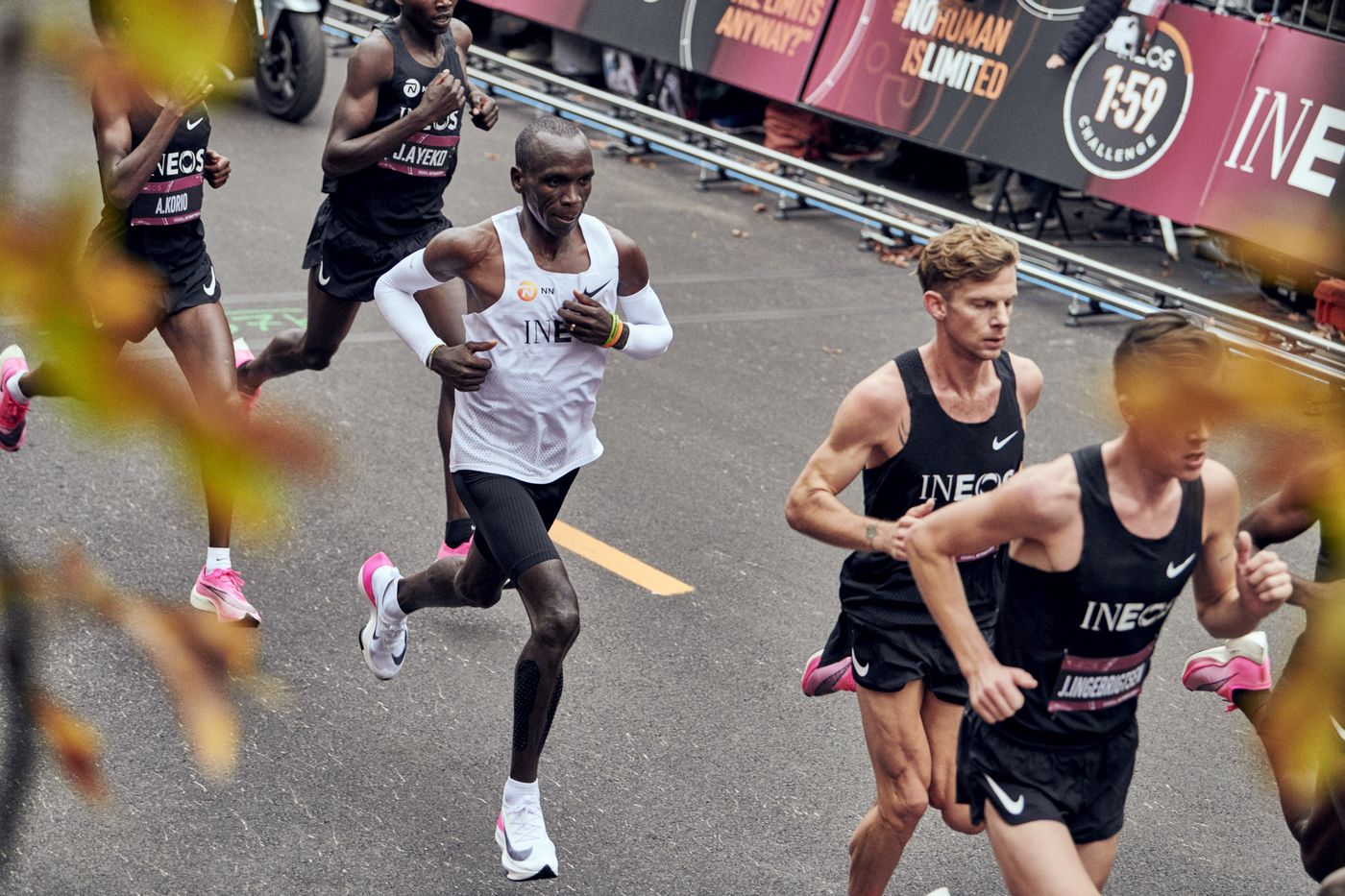 I arrive at the venue. In that moment, I leave quiet Vienna behind and find myself in the middle of huge crowds who don't want to miss this amazing athletic event. A while later they announce that Eliud Kipchoge and his pacers have already started, and it sends shivers down my spine. I still can't believe I am actually here.
Everybody is suddenly looking for a place along the course, wanting to see Eliud. And in a few minutes he arrives. A flashing police car appears in the distance, with a car marked with the INEOS 1:59 CHALLENGE logo. And we can see a group of runners. Hundreds, actually more like thousands of fans along the course start cheering. Incredible. The athletes are running at an insane speed. And in just a few minutes they pass by. One of the cars going ahead of the runners works as a pacemaker, projecting green laser light onto the ground. It's important that Eliud keeps as even a pace as possible. All the people along the course cheer the athletes on. The atmosphere is just indescribable. A while later I can no longer hear the announcer and I just enjoy the unforgettable moments happening around me. I can see Eliud in person. Even though hidden in the middle of a pack of runners, wearing pink Nike ZoomX Vaporfly Next% shoes, his elegant running style is hard to miss. He looks relaxed and fine, like he just went for a jog with friends to the Vienna Prater while, in fact, he's trying to become the very first man in history to run a marathon in under two hours!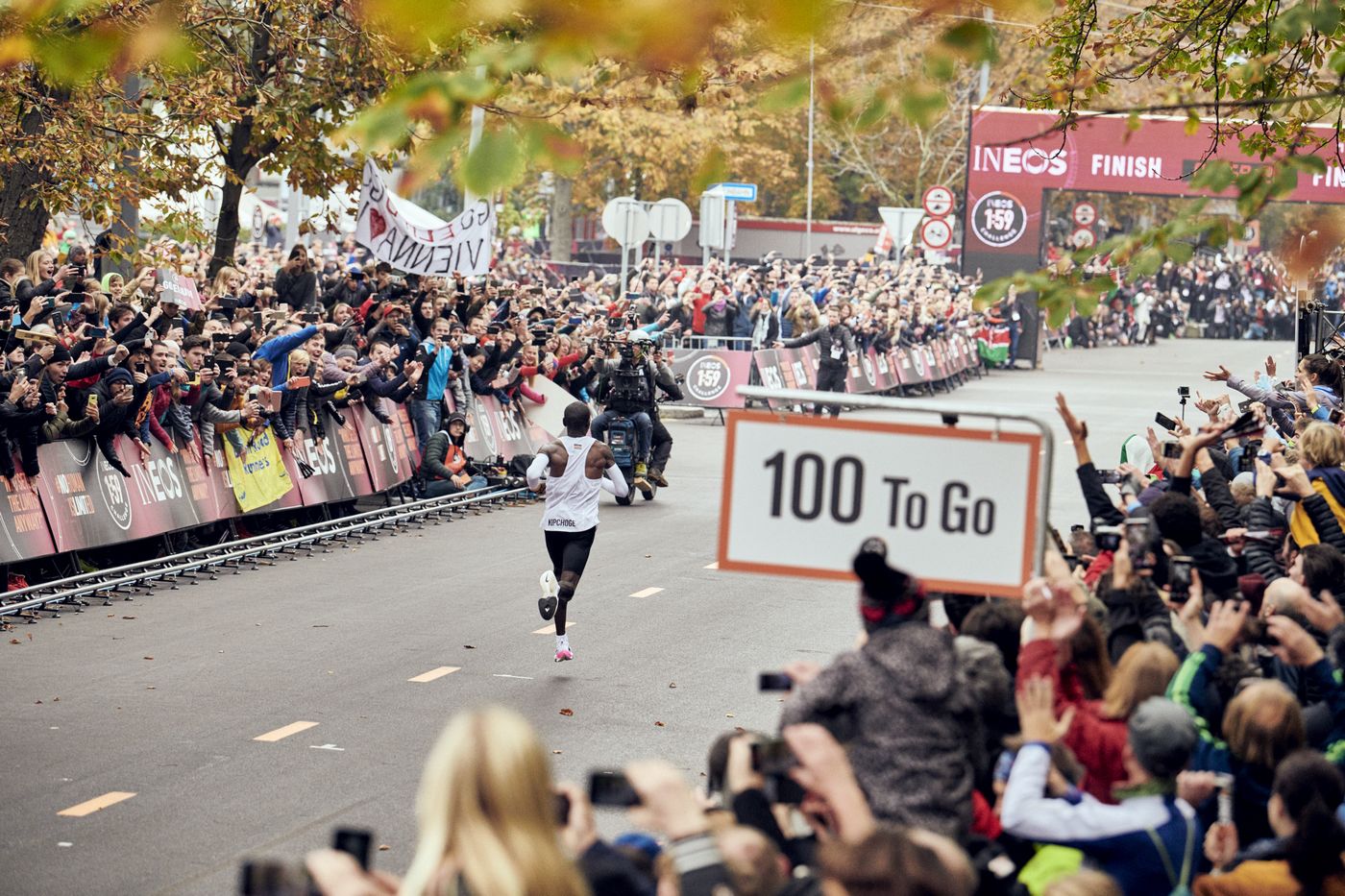 Even the president of Kenya came to the Austrian capital to support Elidu, calling him a national legend! Kipchoge was doing very well on the course and crossed the finish line at 1:59:40.2, hugely applauded by the fans. What an incredible achievement! And his motto No Human Is Limited definitely applies here. The Kenyan fans immediately start singing celebratory songs and dancing in the crowds. These fans, the way they enjoy athletics and the joy they find in it are an awesome sight.
This was a very beautiful and unforgettable day of my life. It was fantastic to be at such an event with such a great atmosphere. And what motivation for all the runners out there! Thank you, Eliud.
Jan Kunčický, Top4Running