If you want to run your first half marathon or even marathon and you're not primarily concerned with time, but with winning the race, we recommend a road volume training shoe. The most important features of marathon shoes for hobby runners are:
Size and width - The basic aspects of any running shoe. Remember that during longer runs the foot swells and needs more space, so choose a shoe that is 1-2 sizes larger and wide enough for your foot.
Cushioning - You'll have a lot of impacts on the hard surface during the race. They mainly affect your joints, ligaments, and tendons. Don't be afraid to choose a shoe with high cushioning to soften the impact. The road is a flat and predictable surface, so you don't have to worry about losing stability.
Comfort - Comfortable materials and construction that conforms to the shape of the foot. The busiest season for city marathons is spring through fall, so uppers made of breathable materials ensure breathability and air circulation inside the shoe.
Top4Running TIP: It is very important to choose good quality running socks. Leave the cotton ones at home, choose functional ones made of synthetic materials instead. They prevent blisters and uncomfortable friction that could knock you out of the race.
But now back to the shoes. We've got 5 road shoe recommendations to help you run your first half-marathon or marathon.
1) Asics Gel-Nimbus
The Asics Gel-Nimbus 24 (and from February 2023 also the revolutionary new Asics Gel-Nimbus 25) from the Gel Nimbus series is synonymous with comfort and performance. FF BLAST+™ and FLYTEFOAM™ cushioning together with GEL™ technology in the front and back of the shoe provide great cushioning, improve shock absorption and allow a softer impact. With a soft mesh upper and a flexible panel in the middle, this shoe is comfortable for long runs and adapts to the movement of your foot. The ASICS LITE™ rubber outsole with AHAR™ technology in tactical areas increases durability so you can enjoy several hundred racing miles with this shoe!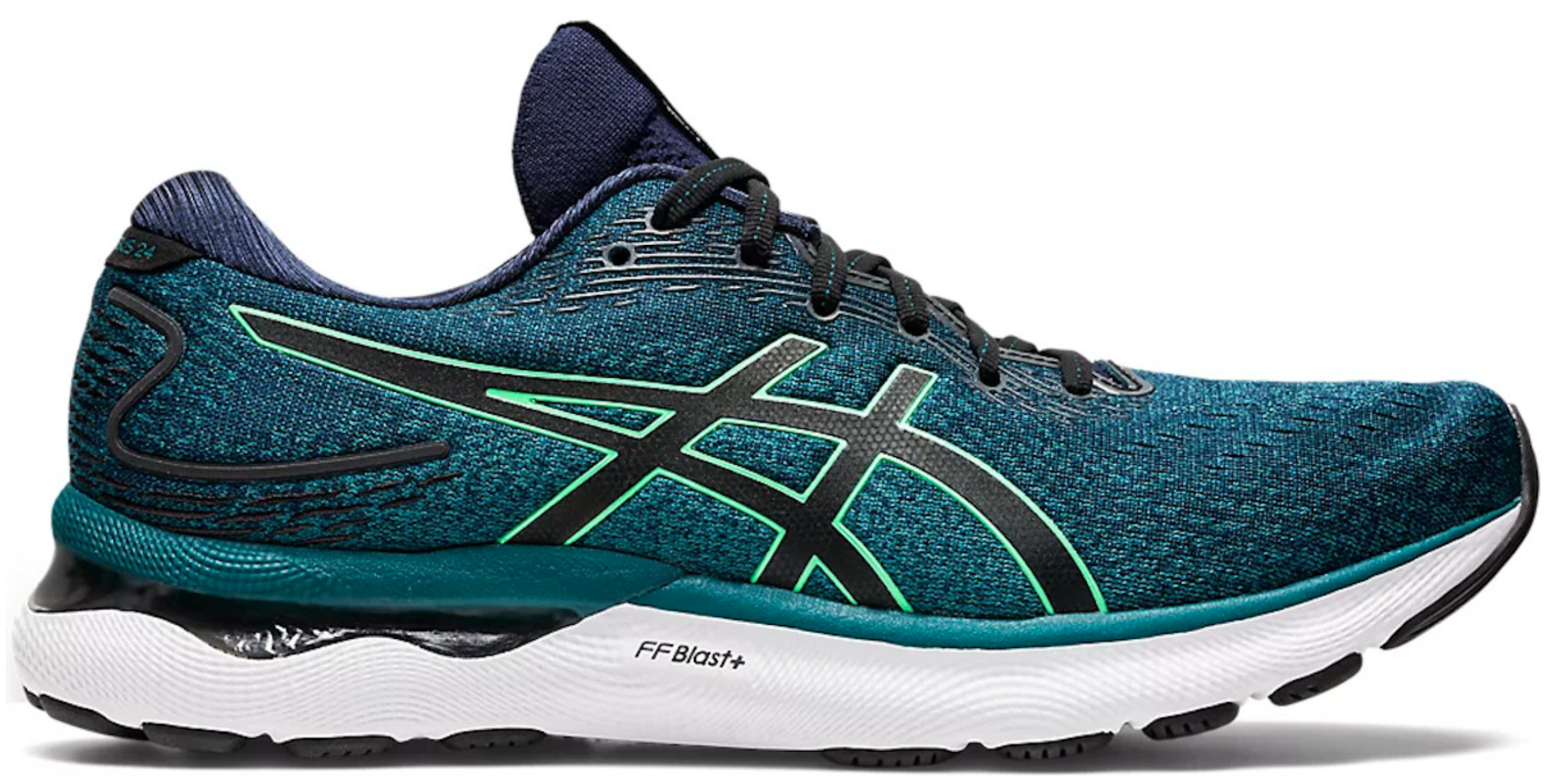 2) Puma Velocity
Lightweight, responsive, and extremely comfortable running shoe, this is the Puma Velocity Nitro 2. The pleasant NITRO foam in the nitrogen-infused midsole and the functional, durable PUMA GRIP outsole keeps you on your feet even on wet surfaces. The Puma Velocity Nitro 2 is perfect for beginners in the world of half marathons and marathons whose priority is not the fastest time but great running experience instead.
3) Saucony Triumph
The Saucony Triumph 20 is a popular volume shoe thanks to its balanced geometry and 10mm drop (the difference in mm between heel and toe) with a cradle shape that propels you forward on the track. The soft PWRRUN+ foam absorbs impact superbly and the wider, comfortable construction promises extra comfort, which you'll appreciate at the half marathon or marathon.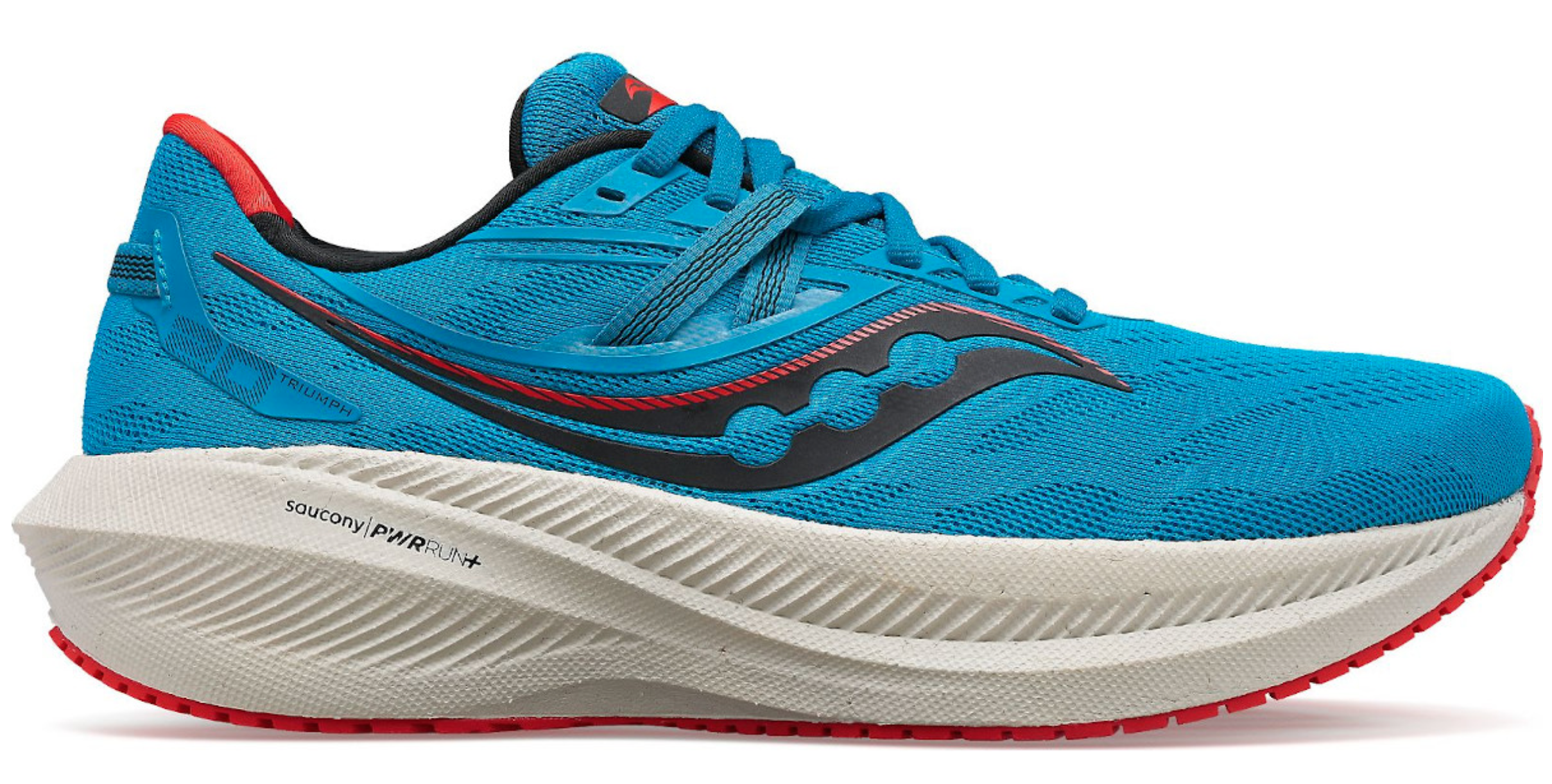 4) Nike Invincible
You can rely on the Nike ZoomX Invincible Run Flyknit 2 shoe every time you hit the road. The midsole features the same soft and flexible ZoomX cushioning found in Nike's best racing shoes - the Vaporfly and Alphafly. However, there i's no carbon plate here, as the Invincible is designed as a comfortable training shoe with cushioning. A great choice if you want to enjoy a half marathon or marathon in comfort and chasing the time isn't your biggest priority.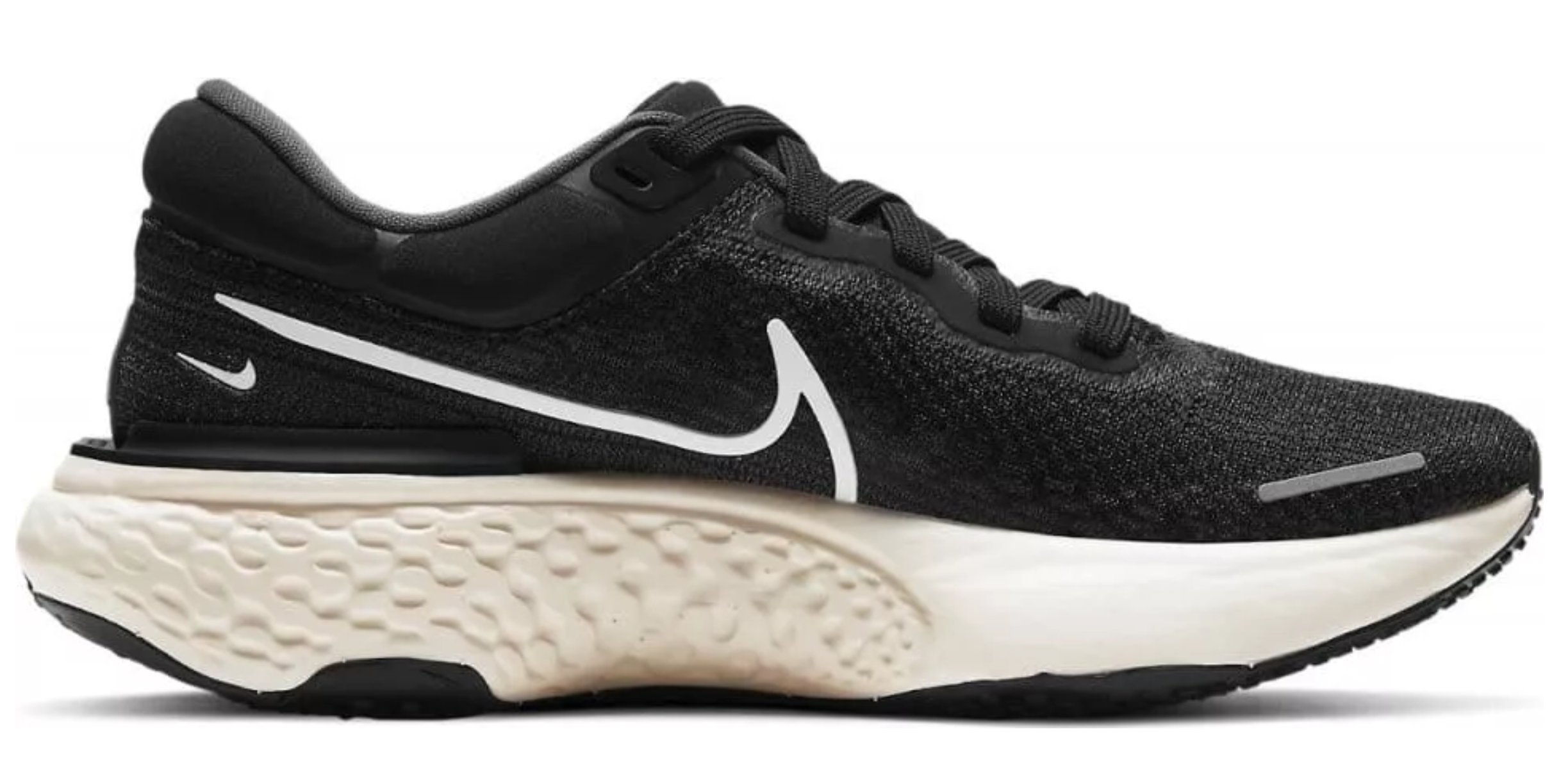 5) Altra Via Olympus
The Altra VIA Olympus road model features high-quality damping to cushion every impact on hard roads. The Altra EGO™ MAX midsole provides protection and comfort underfoot, while the original FootShape™ Fit gives your feet the space they need for long distances. Altra for beginners, you say? Of course! The Altra brand makes minimalist running shoes with zero drops (the difference in mm between heel and toe). It takes a while to get used to this type of shoe because it requires proper running technique and time to adapt. So start with zero-drop shoes gradually, get used to them and alternate with classic shoes. Despite the more challenging beginnings, you will be rewarded with a natural stride and the full potential of your feet. The Altra Via Olympus is also ensured by the high level of cushioning, so the difference from classic shoes is not so significant. Running rumors say that once you get used to the Altra, you won't want it any other way!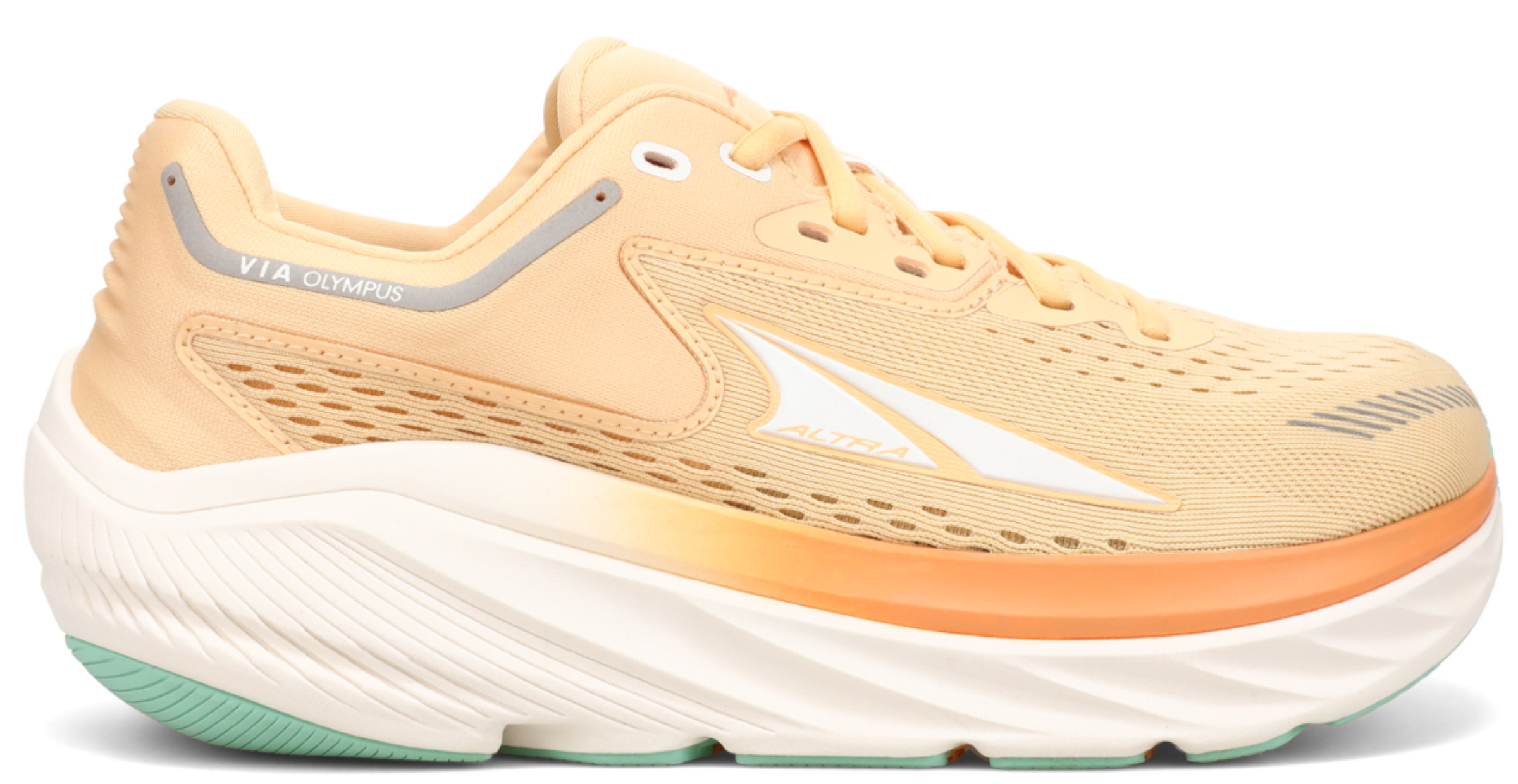 Give your new running shoes a try first
You have ordered new shoes for the upcoming race and you are looking forward to testing them right then and there? Wrong! Races are for tried and tested shoes only, for the shoes you you know that fit, don't rub you, and don't press anywhere. Otherwise, buying new shoes could backfire and turn the race into a painful experience - physically (blisters) and also mentally (not finishing).
Top4Running TIP: If you don't know which volume shoe to get, try our Shoe Finder or contact us and we will help you!
A half marathon or marathon is one of the big milestones for every runner. Great atmosphere, fans all around, and an incredible feeling after crossing the finish line. A strong and emotional experience that is worth it.
We will equip you for your first half-marathon or marathon!