Well, I thought that after the Nike ZoomX Vaporfly NEXT% it was difficult, maybe a small step and bang. They take out the Nike Air Zoom Alphafly Next% and take 4 steps forward, and once we are all overshadowed by these weapons, they launch the Nike Air Zoom Tempo Next%, and you say: they can''t surprise me, they can''t be that great. You test them, and another bang.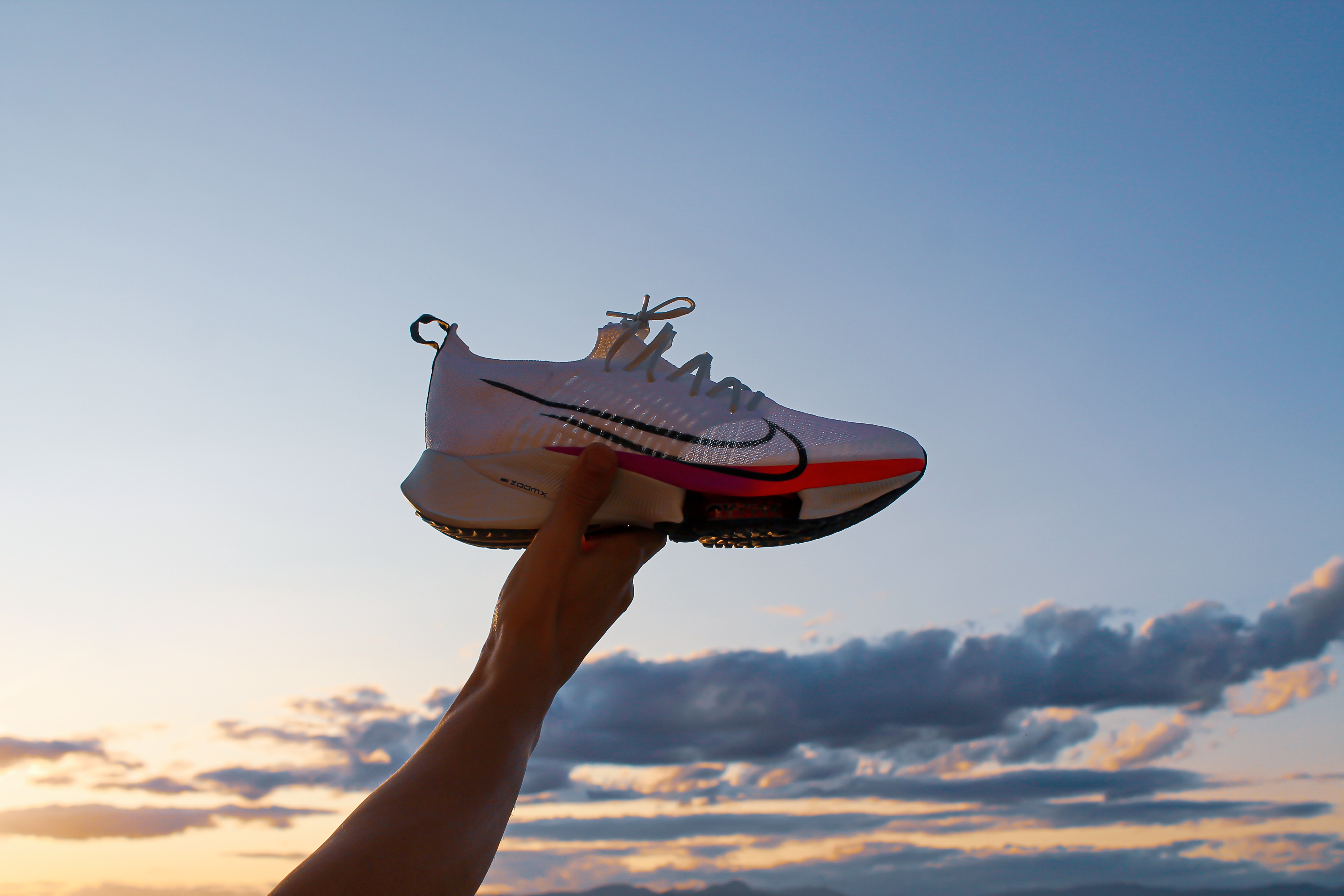 They leave you with your mouth open; comfortable, light, effective, decisive, propellant, reactive and also protect you in the best way.
Shoe with capital letters, they are going to become my companions of hard training sessions, of assimilation of happy rhythms, close to the competition, and with a direct transmission to the most demanding competition shoes, in fact they are models that Eliud Kipchoge himself precise, and also demanding for your workouts.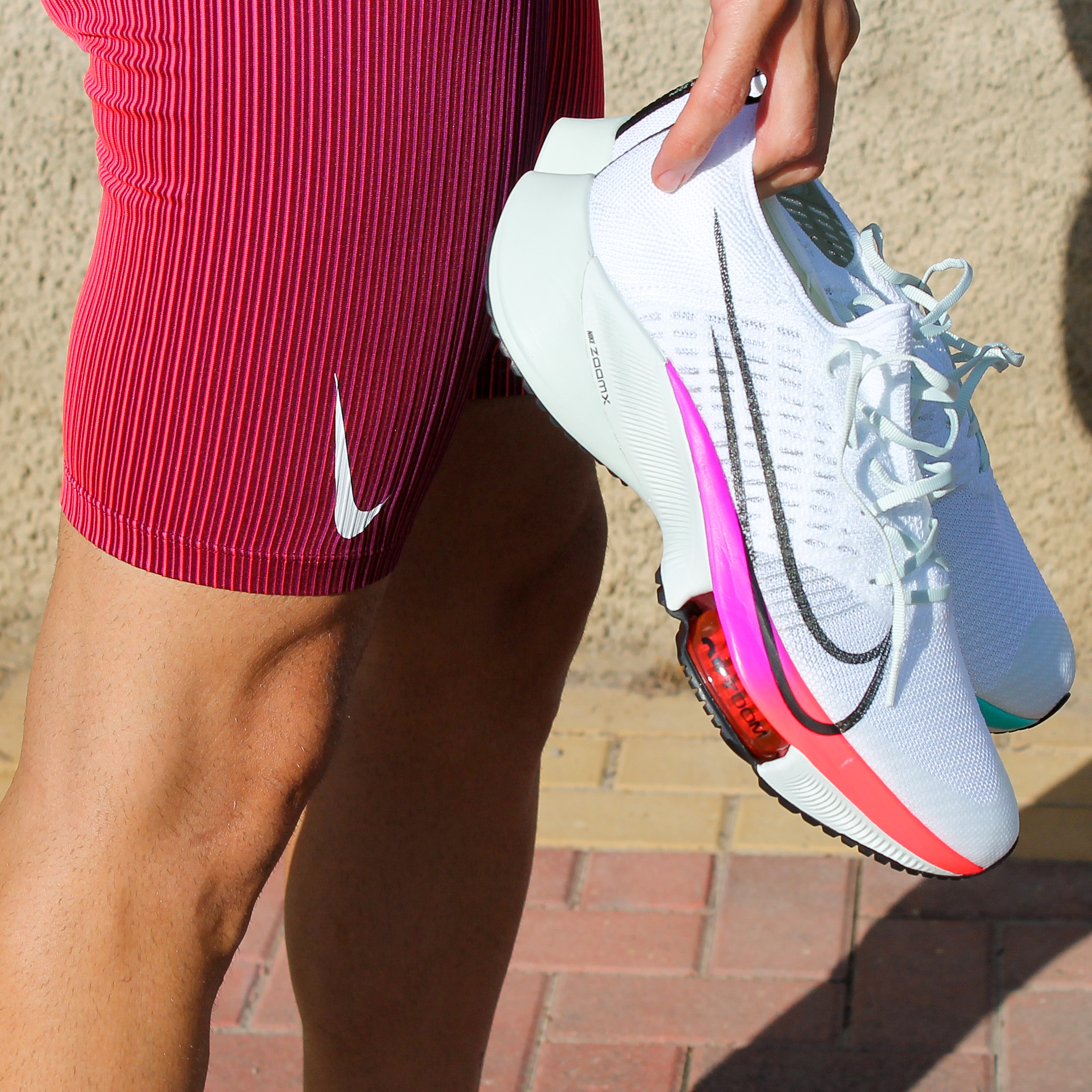 The Nike Air Zoom Tempo Next% percent is the training evolution of the award-winning Nike Air Zoom Alphafly Next%. The difference with its companion is that this Tempo Next% model has been optimized to offer greater comfort and cushioning in the most demanding daily workouts and competitions.
They come to replace two incredible shoes like the Nike Zoom Pegasus Turbo 2 and the Nike Zoom Fly 3, at one stroke, which leads to the conclusion that they are effective both for tempo training and for more demanding series. For more than one they will be competition shoes, since they allow considerable rhythms, and for all kinds of distances. And if you thought they were similar to the Alphafly, here are some differences:
They are more comfortable and less aggressive
More destined for day to day
They cover a much larger audience
More versatile
Greater variety of types of races and training
Regarding technical considerations:
Weight: 279 grams
Drop: 10 mm
Combination of foams in the midsole
'Reinforced upper in strategic areas
We are going to stop at two key points, of this super-shoe, to achieve a brutal response of the impulse, return of the energy imposed on your strides and a top cushioning that minimizes the state of fatigue in hard training or competitions.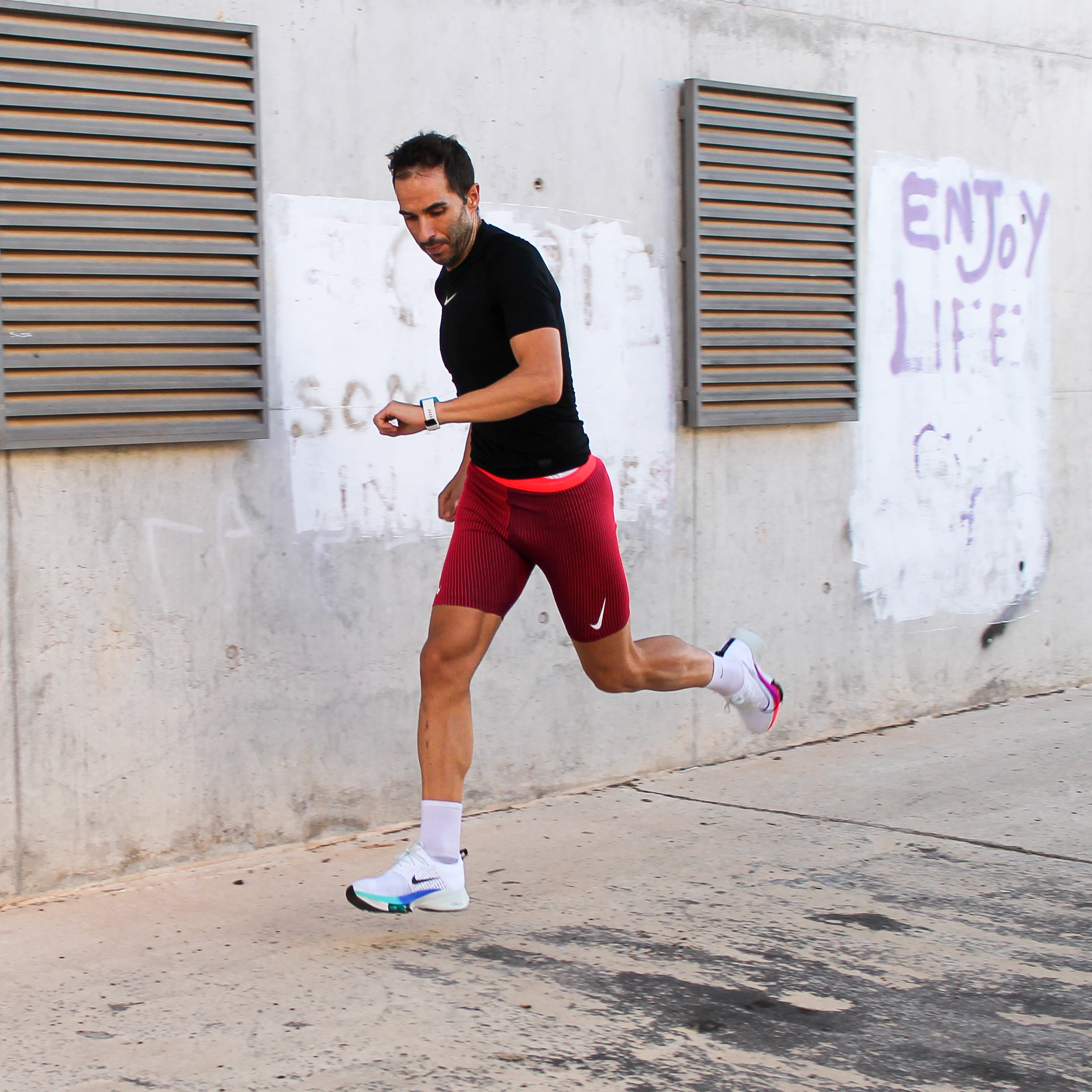 The first point where we emphasize the power of the Nike Air Zoom Tempo Next% is in the air capsules that are seen in the front, although we have already seen the Zoom Air in the Alphafly or before when they were placed in the middle of the foam of the midsole. But now the detail of the change in position just below the toes is because it helps you to offer maximum energy return with each stride.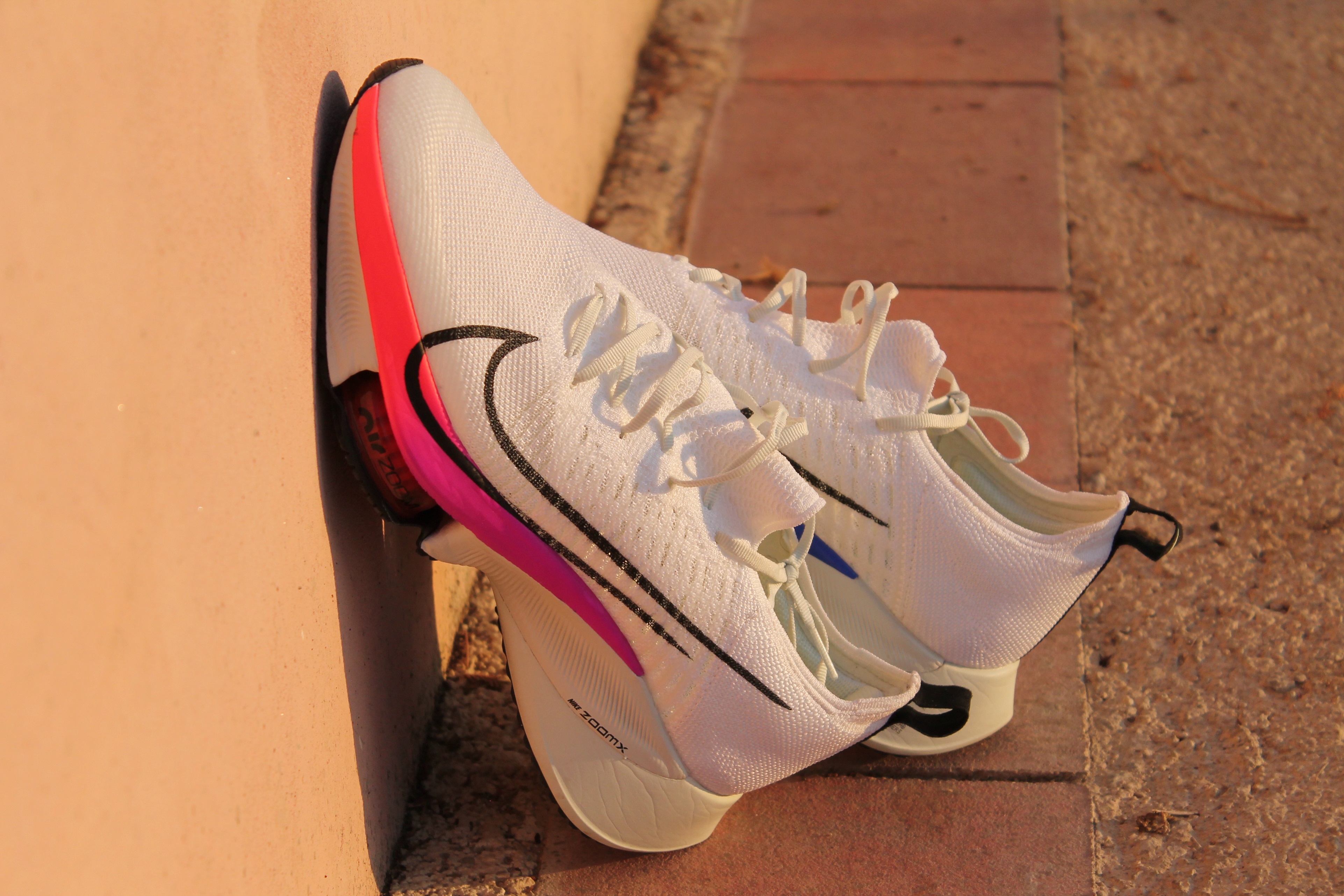 The second strong point is the foam of the midsole where they have combined: The ZoomX in the front, which is much softer and more responsive. The Zoom React, which is located at the rear, is firmer and more durable. Emphasizing that both provide us with a good dose of balance between lightness and cushioning.
The carbon fiber plate is dispensed with for a plastic composite plate that extends throughout the entire shoe, which has been imposed to be less rigid and thus allow to record a greater number of kilometers at higher speeds.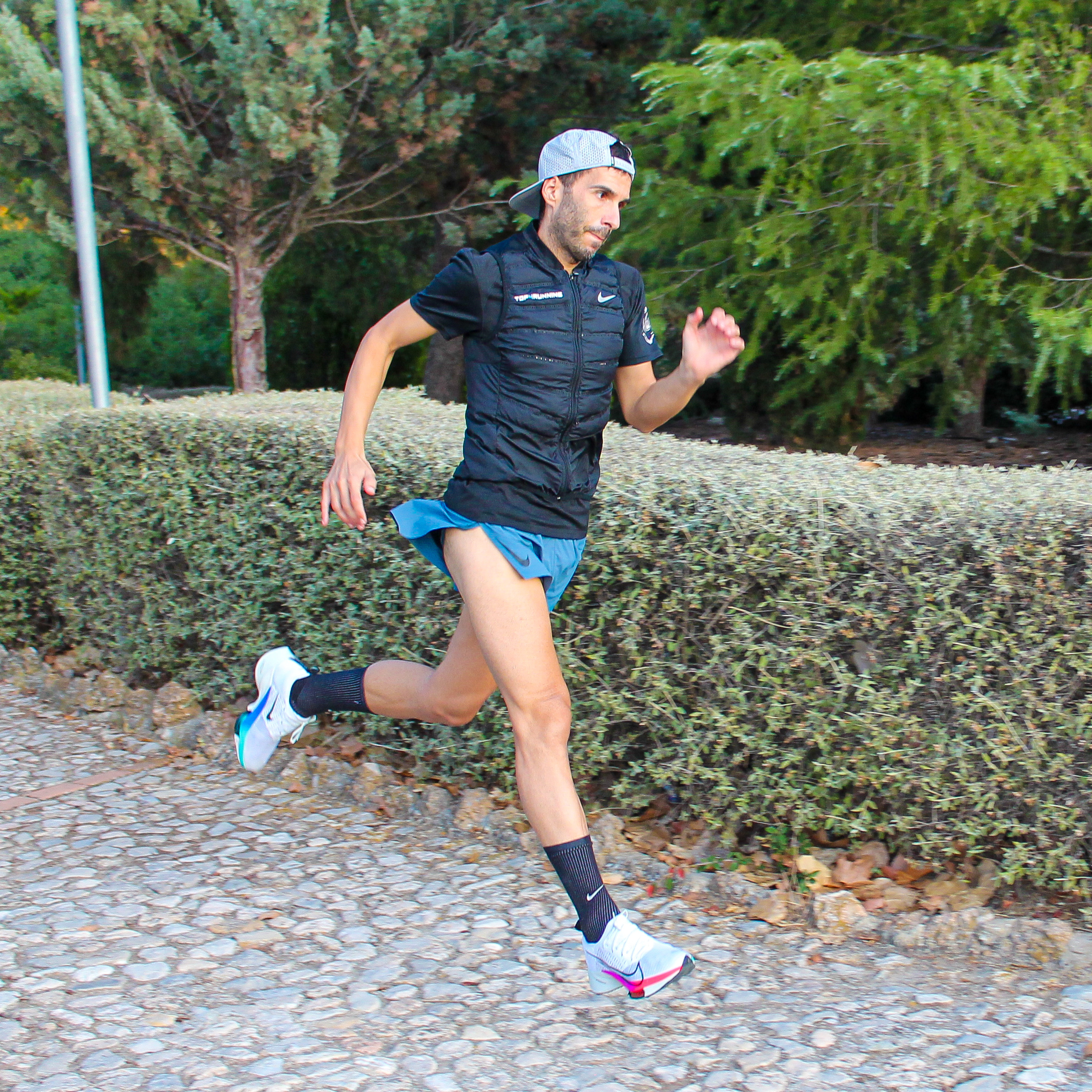 Designed to break records, the Tempo Next% with this innovative silhouette combines design and durability to benefit the fastest and most non-conformist runners. A silhouette that combines performance and style to fly on asphalt and enhance the efficiency of each of your strides. We cannot forget the Flyknit mesh fabric of the upper part of the Tempo Next%, different from the Nike Zoom Fly 3 or Nike React Infinity Run Flyknit, with a more racing look, very similar to the Atomknit of the Alphafly, which provides breathability and durability. When you put it on the first few times it gives the impression that it is difficult to put your foot in, but that feeling disappears with time. And although the fabric seems that it can be fragile, it is very comfortable and resistant. And the closure system that this running shoe uses is also important, because it is an asymmetric lacing that reduces pressure on the top of the foot. Two tips, use a long sock and tie the laces with a double knot.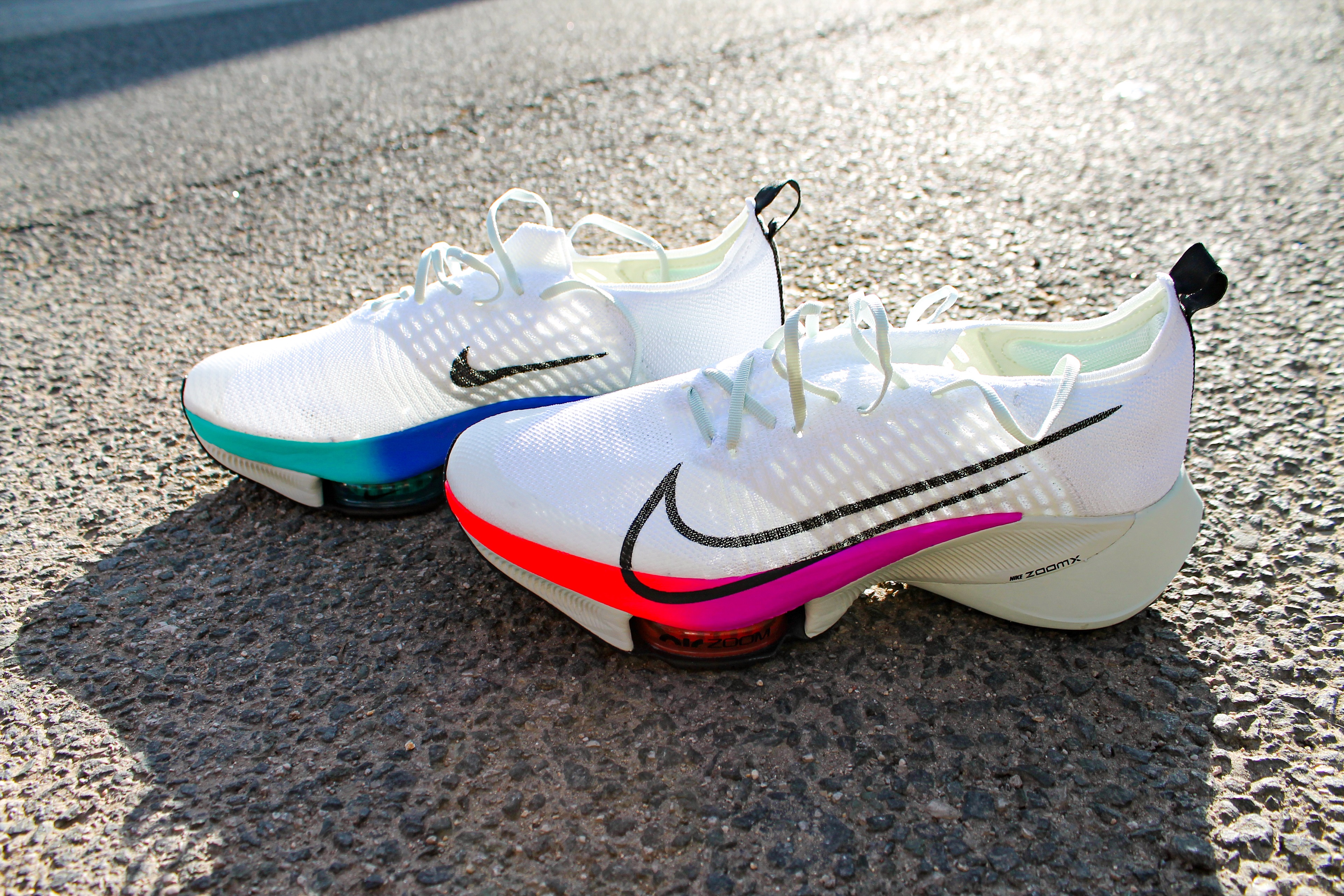 When you finish running you will feel that your legs are less loaded compared to your previous strenuous workouts.
Get ready for unforgettable workouts. One of those that leave you with a smile from ear to ear when checking, that you are on the right track to beat all your marks.
You run as you train, and if you train fast and assimilate the workouts, you will run even faster.
And since we are all clear that you have to enjoy the road, with the Nike Air Zoom Tempo Next% you will get more than one joy, when you look at your watch and see everything you have achieved. Tempo in Tempo. I assure you that you will enjoy!
Chemi (Ambassador of Top4Running)