Beat your personal best on distances from 800m up to 5000m in the new New Balance FuelCell MD-X Spike! Super lightweight, with an extra bounce effect thanks to FuelCell technology and the kick forward through continuous carbon plate. Exclusive access for members on Tuesday, 10 am in our Top4Running online store!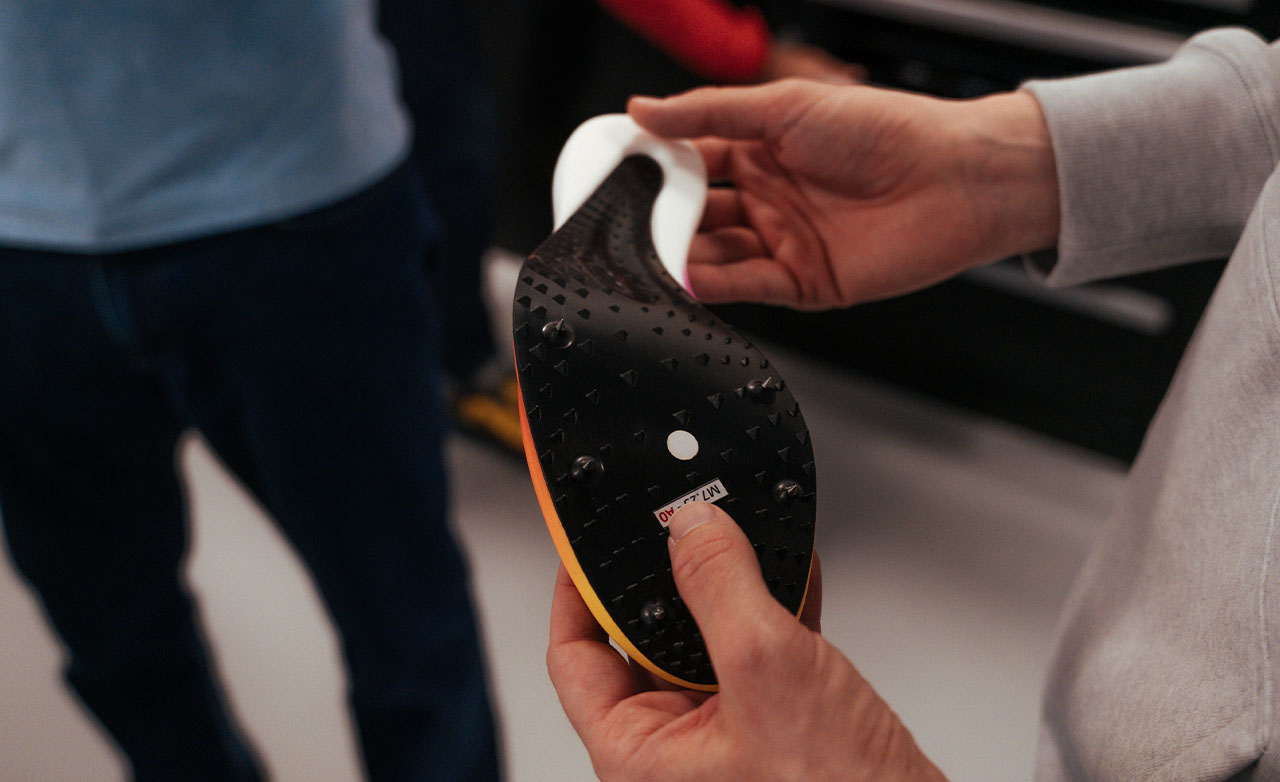 Super lightweight at just 125g for a US size M9, the spike has maximum cushioning despite its light weight thanks to FuelCell technology. The built-in full-length carbon plate pushes you towards the finish line. This spike is made for race-day speed from 800m to 5000m.
The New Balance FuelCell MD-X lets you fly around the track without losing control of your pace. Compared to the New Balance FuellCell 5280, NB''s newest middle-distance spike has more bounce thanks to FuellCell technology. This gives an extreme amount of cushioning, but isn''t quite as soft as the ZoomX-foam from the Nike Dragonfly. Perfect for the 800m or the mile.
The built-in heel cup also gives your foot stability, even when you get tired and your running technique gets messy. When the bell sounds on the final lap, the New Balance FuellCell MD-X gives you the kick you need to let you fly on that last lap.
Available at Top4Running starting Tuesday. Exclusive access is available at 10am for all Top4Running members.